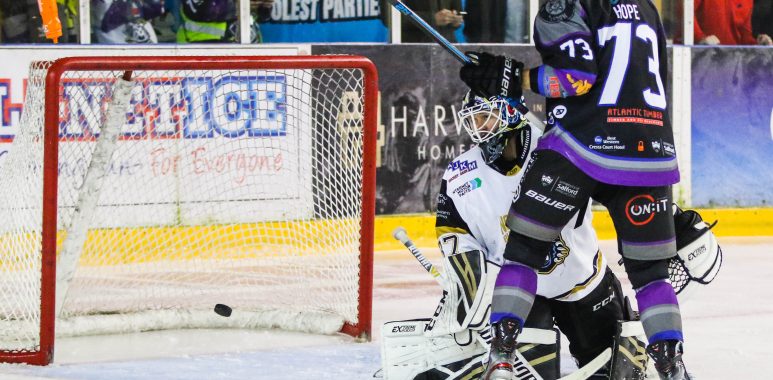 Transfer News: Kyle Hope departs to follow Danish dream
Your Goodwin Group Manchester Storm can confirm the departure of forward, Kyle Hope this evening as he makes the switch to Denmark. 
The club were informed by Kyle's agent last week about his desire to join a team in Denmark.
At the time the club had no intentions to allow Kyle to leave. The camp again expressed interest for his desire to depart the club and move on. The club then made the tough decision to allow the transfer. The club would certainly love for him to stay but if a player doesn't want to be here, it's best to move him on and the club wish him the best going forward.
Defenceman, John Negrin is in recovery from surgery and is expected back in the line-up before the end of the season. We have no confirmed date at this time. The club has always financially backed the on ice line-up and are prepared to add another import if needed.
Head Coach Ryan Finnerty said, "We are in a dog fight for the play-offs and this is some adversity we will have to overcome together. Losing Hoper is tough but it won't change our groups focus. I wish Kyle well, he's a great person with lots of potential to be a good player."
Kyle Hope had this to say with regards to this recent departure, "My time with the Manchester Storm is a time I will never forget. It was an awesome entrance to European hockey. It was great playing here in the shelter, I loved the city, players and organisation. I will miss the energy in the arena, but I am off to follow another dream in a different direction. I wish the Storm the absolute best and hope for a great play-off run!"
#WeAreStorm | #PlayoffPush