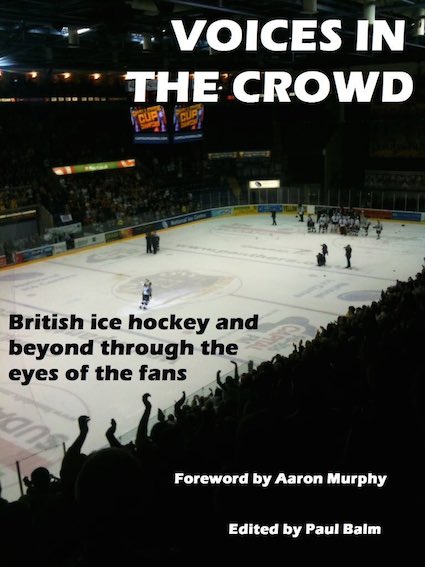 The Rink Rush – Voices In The Crowd
NEXT HOME GAME: The Go Goodwins Manchester Storm face the Fife Flyers at the Storm Shelter on Sunday, 6th March (5pm face-off). Tickets can be purchased online by clicking here, calling the box office on 08700 852 929 or direct at the box office.
The Rink Rush are proud to release 'Voices In The Crowd', a new charity e-book featuring 37 short stories written by ice hockey fans from across the UK foreword has been written and also includes a foreword by Premier Sports commentator Aaron Murphy.
The stories cover the various aspects of what being a fan of ice hockey really means to them including the highs and lows of following a team from winning trophies to the kind of moments when you just had to be there.
The book is available to download from Amazon on this link http://www.amazon.co.uk/Voices-Crowd-British-hockey-through-ebook/dp/B01C1ZTDRM/ref=sr_1_26?s=books&ie=UTF8&qid=1456132076&sr=1-26 and is priced at £3.99 with all proceeds going to Cancer Research UK.