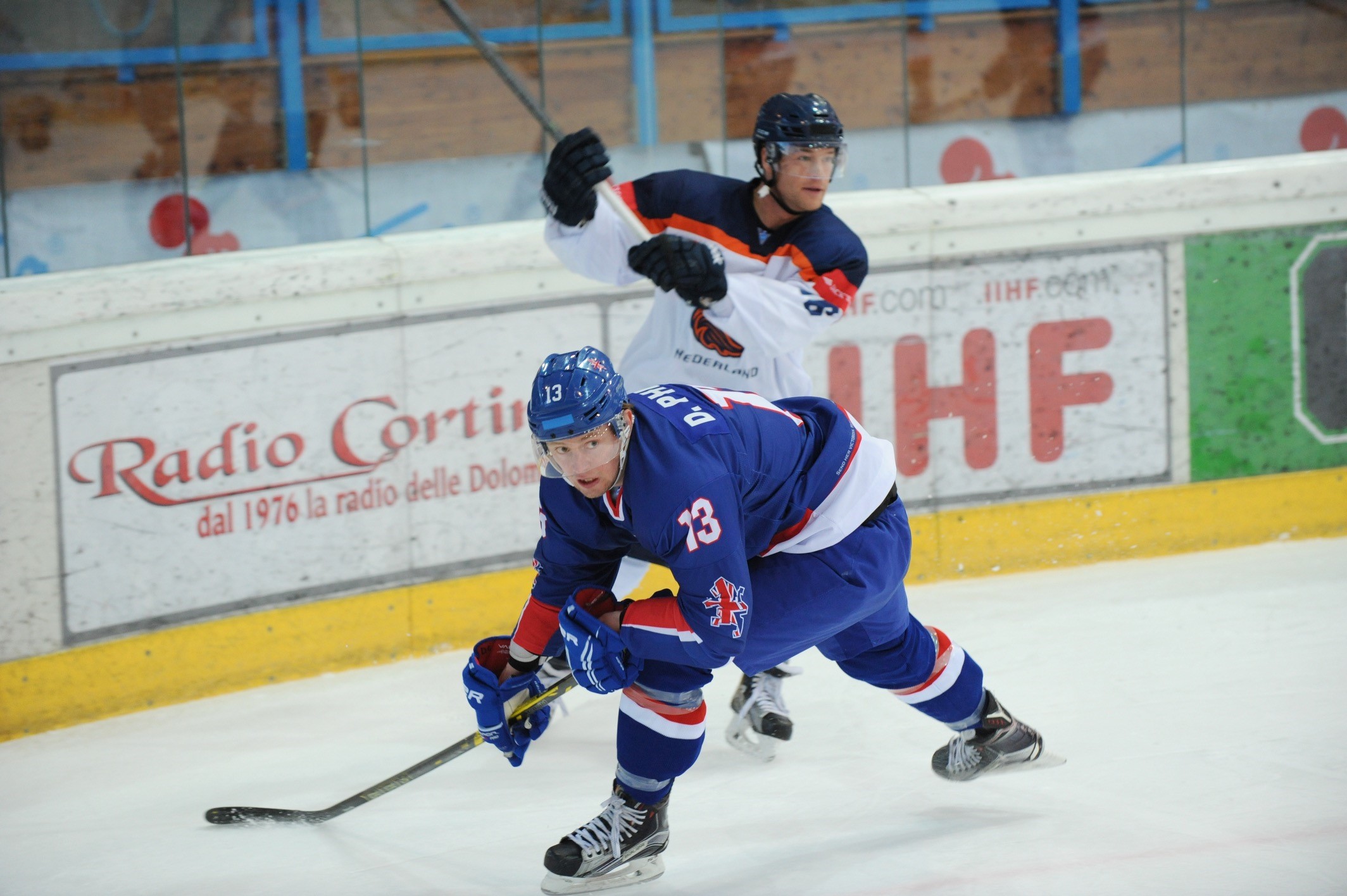 Team GB spirit is strong says Davy Phillips
NEXT HOME GAME: The Go Goodwins Manchester Storm face the Braehead Clan at the Storm Shelter this Saturday (6.30pm face-off). Tickets can be purchased online by clicking here, calling the box office on 08700 852 929 or direct at the box office.
Team Great Britain defenceman David Phillips says team spirit in the camp is strong as they look to reach the final qualifying stages on the road to the 2018 Winter Olympics.
Team GB beat Netherlands 6-5 yesterday in their opening game at the Group G Pre-Qualifiers in Cortina. Pete Russell's side now play Serbia tomorrow (Saturday) and hosts Italy on Sunday, with only the group winners going through to final qualifying.
Phillips said: "There is a great team bond within this GB roster. Everyone gets on so well together and that is crucial in such a high-pressure tournament. Our ability to dig deep showed against Netherlands as we had to really pull that one out of the bag."
"We have had a good day today with a trip up the mountains and then a session on the ice. The key now is focusing on Serbia and looking to get another win in the tournament. We just have to keep working hard and good results will come."
GB against Serbia faces-off at 5pm local time tomorrow (4pm UK time).
Italy, who beat Serbia 8-0 last night, will take on Netherlands at 8:45pm (7:45pm UK time).