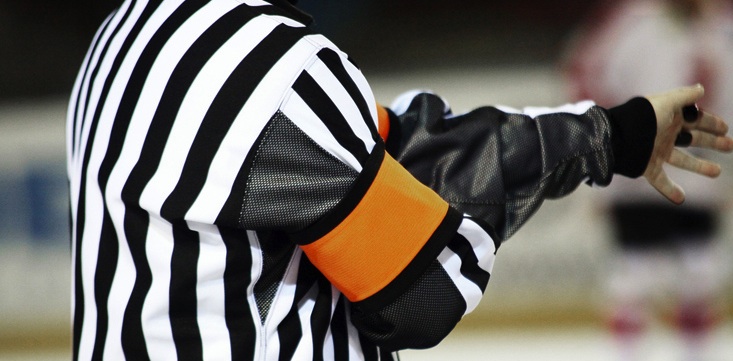 SWEDISH OFFICIALS TO TAKE CHARGE THIS WEEKEND
NEXT HOME GAME: The Go Goodwins Manchester Storm face the Cardiff Devils at the Storm Shelter on Saturday, 19th March (6.30pm face-off). Tickets can be purchased online by clicking here, calling the box office on 0161 926 8782 or direct at the box office.
This weekend will see two top Swedish officials officiating in this weekend's fixtures as part of the Elite League's referee and linesman development programme.
Jim Bergqvist and David Herrwaldsson will be officiating the Storms game on Saturday against the Cardiff Devils, and the Storms away game against the Coventry Blaze on Sunday.
EIHL head of referees Simon Kirkham explained why the pair have come to the UK.
"This is the start of a development programme between Sweden and the UK, which will see an exchange of officials over the coming seasons," Kirkham said. 
 "This is a great opportunity for officials to referee in different leagues and also exchange ideas and knowledge."
 Elite League chairman Tony Smith says this is another step in trying to improve every area of the league.
"We have been exploring lots of different options as to how we can help improve and develop our officials," he said.
"They have a very difficult job and are a crucial part of our game and we have to try and give them as much help as possible.
"This is the first step in trying to give our officials the support that they need to keep improving year on year.  
"We are delighted to welcome the pair this weekend and I am very interested to see how they find our league."