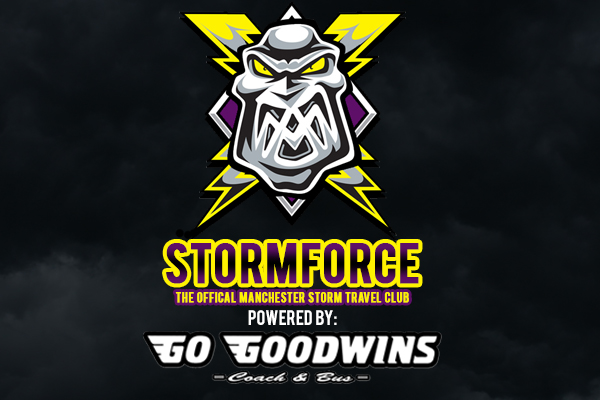 Stormforce Trip to Sheffield Details
PRE-SEASON TICKETS: The Go Goodwin's Manchester Storm are gearing up for the 2016/17 Elite Ice Hockey League season with a home game vs the Sheffield Steelers on Sat 3rd September @7pm. Tickets can be ordered online or by calling the box office on 0161 926 8782, or in person at the box office.
This Sunday sees the first Stormforce away trip of the 2016/17 season, as your Go Goodwins Manchester Storm head over t'hills to take on our arch-rivals, the Sheffield Steelers in Challenge Cup action.
Go Goodwins have advised us of the following pickup times for this Sundays Stormforce away trip:
Leave Go Goodwins Depot at 13:00
Leave Eccles Metrolink at 13:15
Leave Stretford (Kingsway outside Library) @ 13:30
Leave Sale (Vine pub) at 13:45
Leave SilverBlades Altrincham at 14:00
Face-off is at 5:00pm at the Sheffield Arena.
To purchase a coach ticket, please visit the Go Goodwins website by clicking HERE. A reminder that this is coach travel only, and fans must purchase a ticket for the game separately.
#StormOnTour