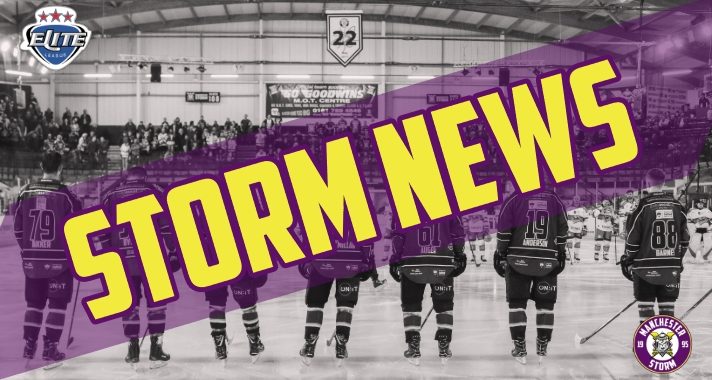 One Minutes Applause to be Held this Saturday!
Tickets for Storm's upcoming game against Cardiff Devils can be ordered online HERE, or by calling the box office on 0161 926 8782, or in person at the box office.
Your Go Goodwins Manchester Storm would like to announce that during this Saturday's game against the Cardiff Devils, there will be one minutes applause before the game and again during the 21st minute of play, to mark our respects for Peter Hammond – Mike Hammond's father, who passed away last weekend.
We hope everyone at the Storm Shelter will join in this memorial. The shelter erupted last weekend during the 21st minute, but we would like to officially do it again and make sure everyone attending knows what is happening.
Head Coach, Ryan Finnerty commented;
"As a club, we will all stand behind Hammond and show him and his family support during this difficult time.
"When we found out on Saturday morning, we immediately reached out and said he had no obligation to play at the weekend. Hammy said, he wanted to play because 'he knew that's what his dad would of wanted.'
"When he scored that goal, it was so surreal. I remember Mikey Mo coming over saying he had goosebumps. There were so many emotions going through our team and we could feel something special had just happened.  It's moments like that, you'll never forget."
Hammond will play this weekend, before flying back to Canada on Monday to be with family. Our thoughts are with him and his family during this difficult time.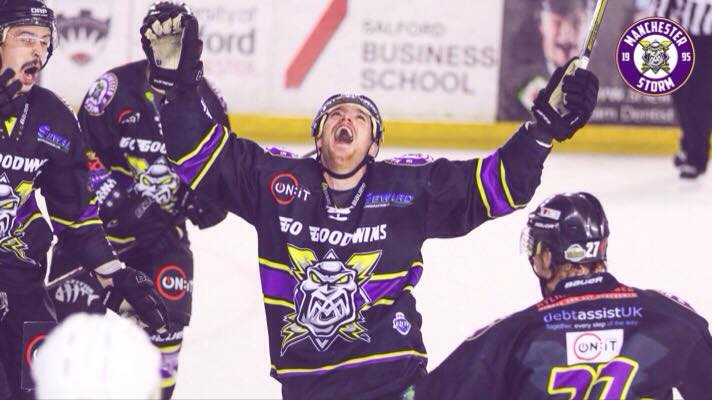 Tuesday 27th November is the inaugural Manchester Storm and Salford University Student Night event at Tiger Tiger Manchester! It's the perfect opportunity to socialise with friends and meet the players. Drink offers available, find more information HERE!