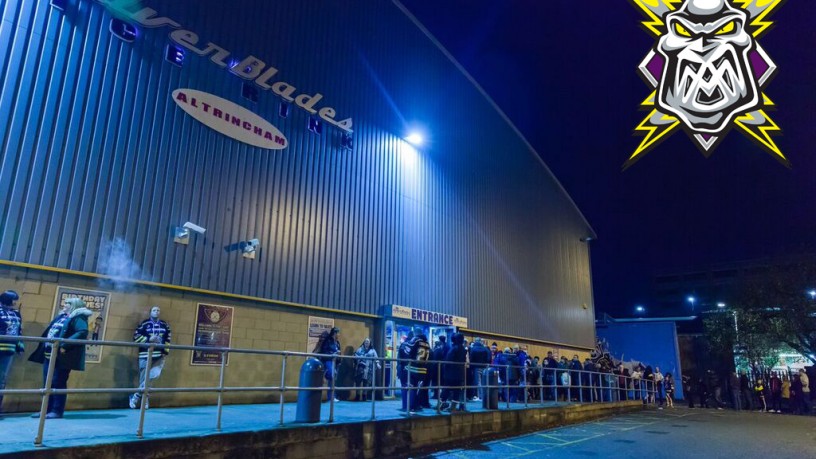 STORM TRIAL UNALLOCATED SEATING
NEXT HOME GAME: The Go Goodwins Manchester Storm face the Sheffield Steelers at the Storm Shelter this Friday (3:00pm face-off) in the third and final themed "Retro Nights". Tickets can be purchased online via the website, calling the box office on tel: 0161-926-8782 or on the day at the box office.
During the month of January, your Go Goodwin Coaches sponsored Manchester Storm will be trialling a new unallocated seating plan at the Storm Shelter.
This new system is being trialled to help reduce the waiting time for tickets bought on game day, as recently we have seen a vast increase in the number of tickets being bought moments before face-off, resulting in a delay to the start of the game, despite numerous requests to fans to buy their tickets in advance, or arrive at the rink early.
We understand however, that there are a few reservations with regards to the unallocated seating plan, but we'd like to reassure our season ticket holders that their seats will remain theirs for the remainder of the season, as a special season ticket holder sticker will be placed on their seat. For groups of 10 or more, the box office will be able to reserve seats in advance.
The Manchester Storm organisation would like to thank you for your understanding.