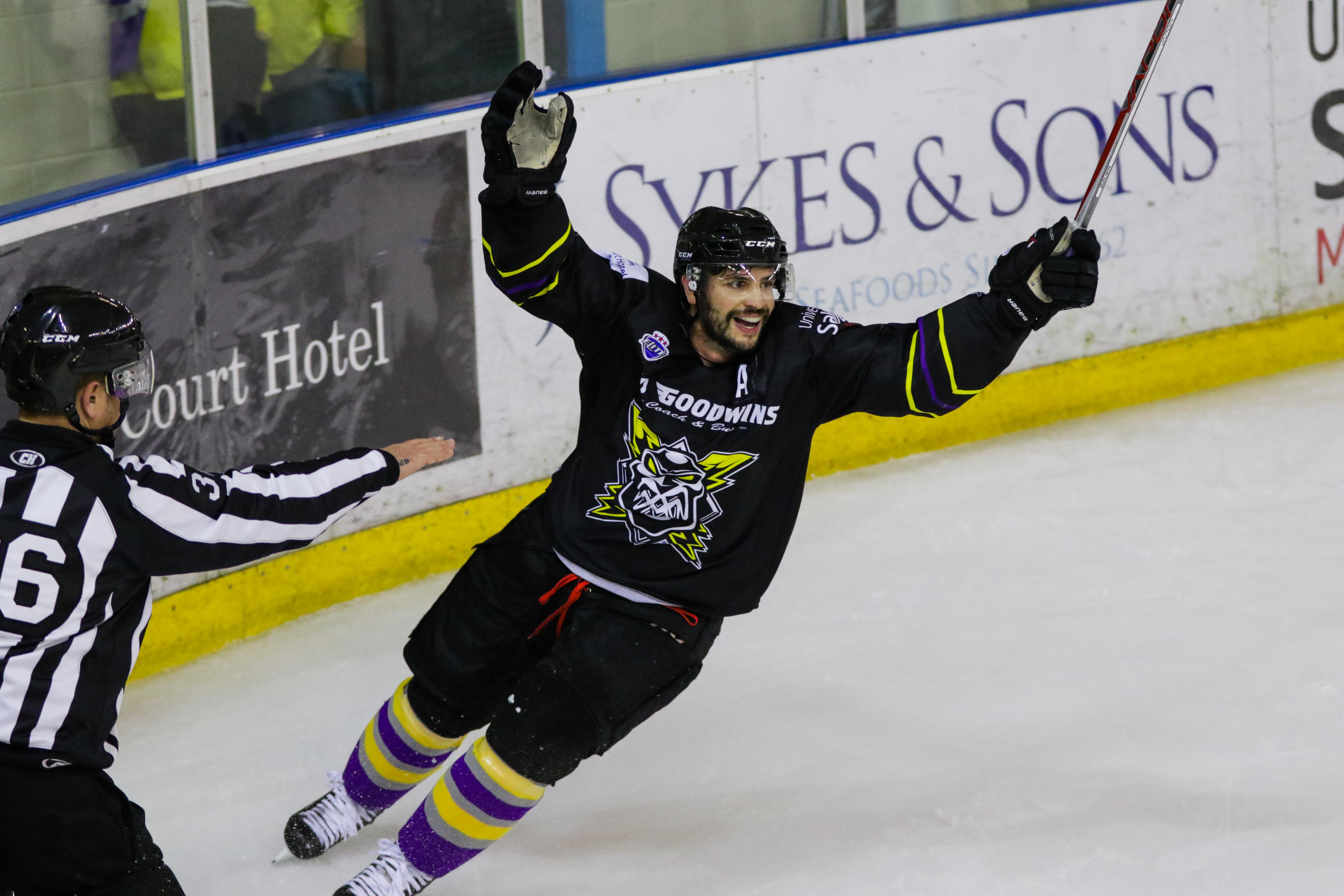 TICKETS: The Go Goodwin's Manchester Storm are back in home action this Saturday, 3rd December, as we take on the Coventry Blaze here at the Storm Shelter in our FIRST ever TEDDY BEAR TOSS!!! Face off is at 7pm, and tickets can be ordered online or by calling the box office on 0161 926 8782, or in person at the box office.
On a night when big scores were the normal around the league, the Go Goodwins Manchester Storm skated away with a thrilling 5-1 win tonight, to secure our first home points against the Belfast Giants in EIHL action!
Darian Dziurzynski got the Storm on the board half way through the first period, when a fantastic pass from Mario Trabucco found the end of his stick, and deflected past Stephen Murphy in the Belfast net. This was followed minutes later with a second for the Storm, when Jack Prince broke away short handed, to back hand the puck into the net! The Giants were able to grab a goal late on in the period thanks to veteran Colin Shields beating the inform Mike Clemente in the Storm net.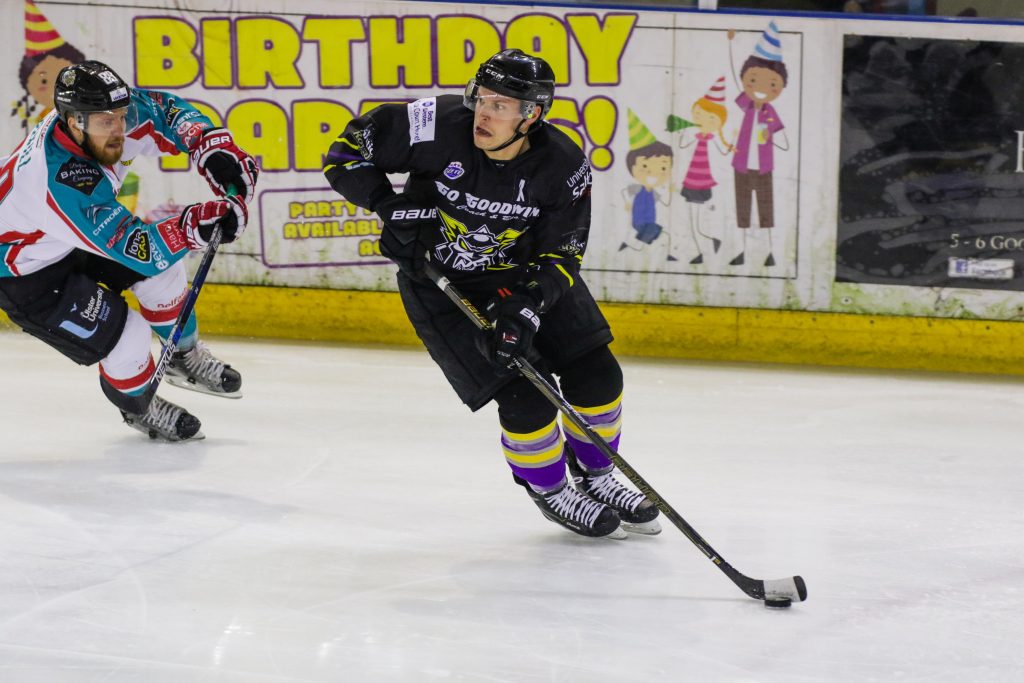 The second period saw no goals, but a thrilling back and forth chase of the puck as both sides pushed hard to secure the next goal. Penalties also began to mount for both sides as the period went along, but neither team could take advantage of the odd man advantage.
Just after the halfway point in the third period, eventual "Man of the Match" Mario Trabucco blasted home for an unassisted goal to give the Storm a 3-1 lead over the Northern Irish men. This was followed minutes later by Dziurzynski grabbing his second of the night, and just to ensure the 2 points were remaining in Manchester, Paul Swindlehurst grabbed a fantastic "5-hole" goal to put the Storm up 5-1 and skate away with the 2 points in the bag!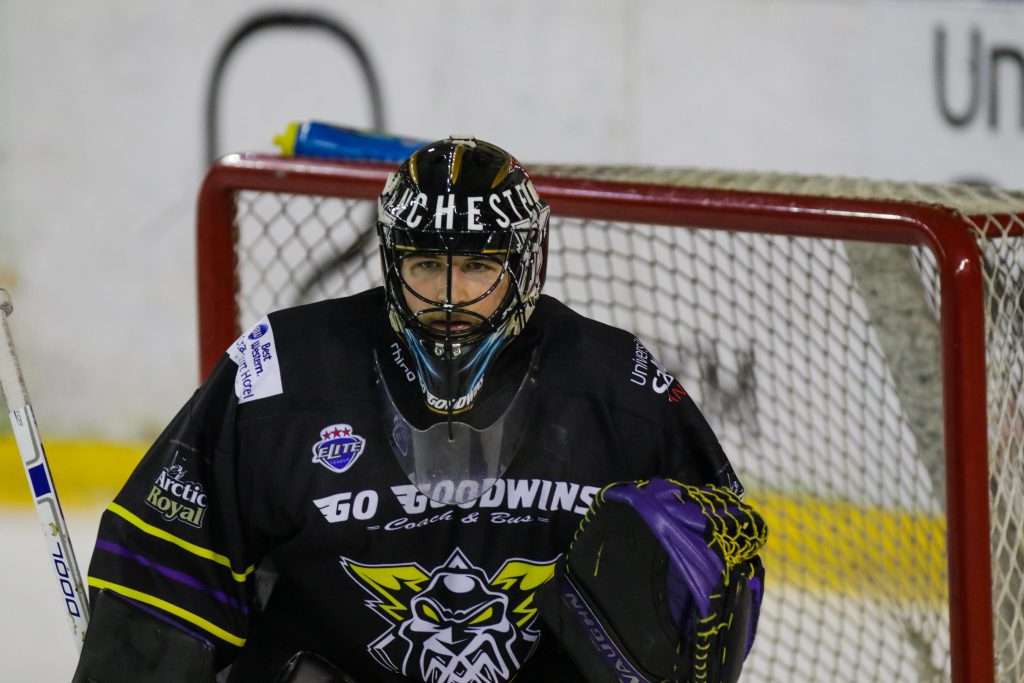 Tomorrow sees the Storm take the long drive north, as we head up to the Elite League's most northerly team, the Dundee Stars, in Elite League action. F/O is at 6:30pm. Then next week, your Storm return home on Saturday as they take on the Coventry Blaze in the first every TEDDY BEAR TOSS for Key103's Mission Christmas!
POST GAME INTERVIEW: