Storm OSC Pub Quiz a HUGE success!
SEASON TICKETS: The Go Goodwins Coaches sponsored Manchester Storm are pleased to announce that season tickets for the 2016/17 Elite Ice Hockey League season are now available to purchase. Season Tickets can be ordered online by clicking here, by calling the box office on 0161 926 8782, or in person at the box office.
The Manchester Storm Official Supporters Club (OSC) are pleased to announce that their summer pub quiz was a resounding success with plenty of funds raised for the Manchester Storm.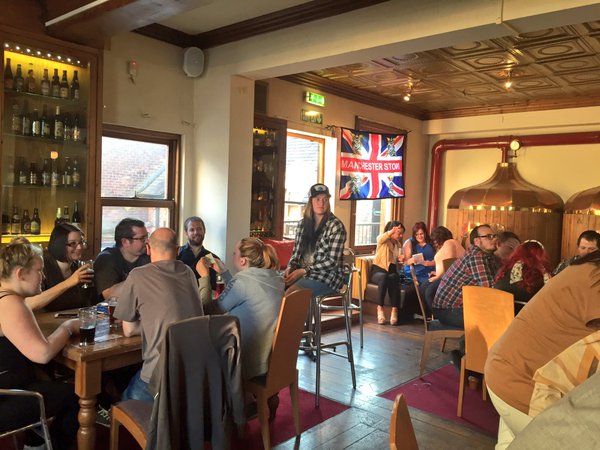 With over 90 people in attendance, including goaltender Steve Wilcock and Storm legend & current assistant coach Mike Morin, the pub quiz saw plenty of questions being asked, ranging from Disney to Astrology! 13 teams battled it out across the numerous rounds, but inevitably only one team could win, and that honour went to "Norfolk and Chance" with a whopping 574 points!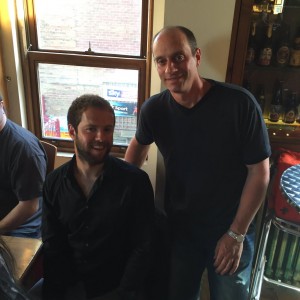 As well as the quiz, raffles, and football scratch cards, the event also saw the winning design for the Storms next warm up shirt announced as being Design A, designed by Simon Bailey of StormLive!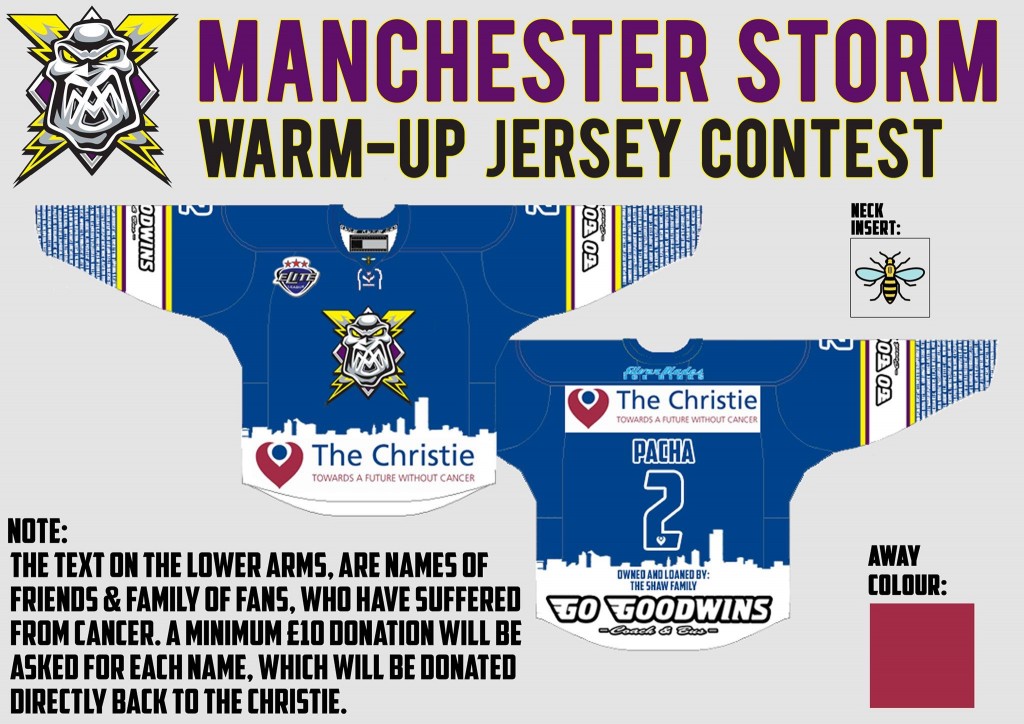 The design uses a unique concept allowing fans to submit, for a small donation to The Christies, the names of friends and family who have suffered with cancer. Details on how fans can do this will be released in the coming days on the Storms official website.
OWN & LOAN: If you would like to Own & Loan any of this seasons 2016/2017 warm up jerseys, please get in contact with Storm GM, Neil Russell, immediately! These jerseys are available on a first come, first served basis with almost half the available jerseys already taken! For more information please click HERE!
The Storms OSC would like to thank all those fans who attended the Pub Quiz, and are delighted to announce that the next event taking place will be a Storm "Street Party" in July!  Be sure to check out the Storms OSC Twitter and Facebook for further information.