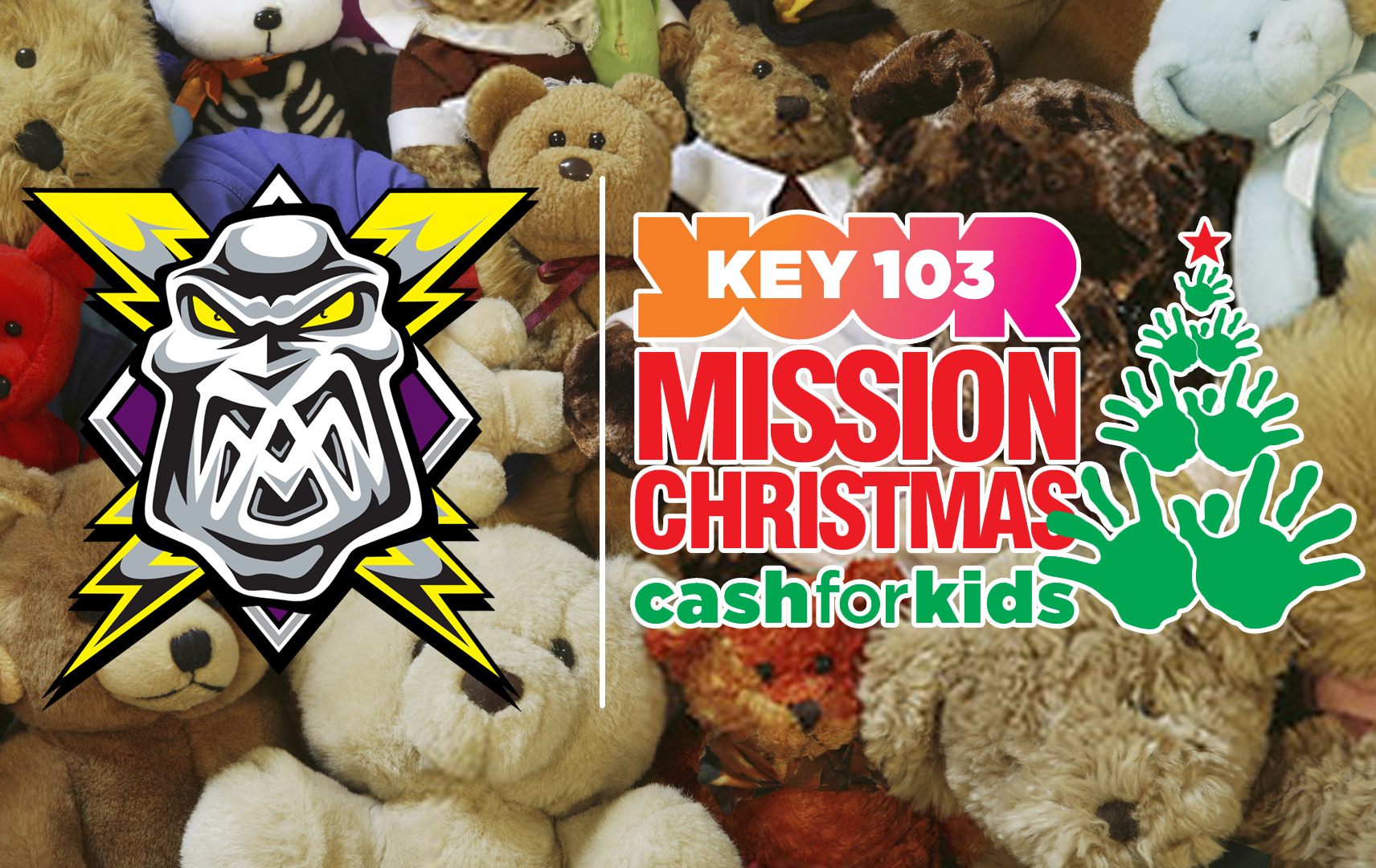 Storm join forces with KEY103 this Christmas!
TICKETS: The Go Goodwin's Manchester Storm are back in home action this Saturday, 26th November, as we take on the Belfast Giants here at the Storm Shelter. Face off is at 7pm, and tickets can be ordered online or by calling the box office on 0161 926 8782, or in person at the box office.
On Saturday 3rd December, your Go Goodwin's Manchester Storm, in partnership with SilverBlades Ice Rink Altrincham, will be hosting our first ever "Teddy Bear Toss" in aid of Key103's Mission Christmas!
For our home game against the Coventry Blaze on Sat 3rd Dec, we're asking each and every fan in attendance to bring a BRAND NEW teddy bear, which will then be thrown onto the ice following the Storm's first goal of the night. These will then be donated to disadvantaged local children to make their Christmas morning special via Key103's Mission Christmas programme!
Watch what happened when the WHL's Calgary Hitmen hosted a Teddy Bear Toss in 2015!
On top of this event, we're also asking Storm fans to bring along an extra present that the Storm team will help distribute to local disadvantaged children in the lead up to Christmas. SilverBlades Ice Rink Altrincham is the drop off point for people to donate the "extra gift".
Key103 need new and unwrapped gifts suitable for children and young people aged 0-18 years.
GM Neil Russell couldn't be prouder of the link saying "Christmas is my favourite time of year, a time for giving and receiving presents, but also a time for helping those less fortunate. What we're asking all Storm fans (and Blaze) is to bring along gifts to the game on Sat 3rd Dec with them for this important KEY103 initiative to help kids less fortunate, at such a special time of year. We had originally planned to have the teddy bear toss on the 17th Dec, but when Key103 asked us to take part in this drive, we couldn't resist! It'll be our first ever "Teddy Bear Toss" on the 3rd Dec, and i can't wait to see the ice filled with teddy's when we score our first (of hopefully many!!) goals of the night! Knowing our fan base like i do, everyone will give generously! I always look forward to our December home games, they always have such a good feel to them with people in the festive mood, but these important causes remind us how fortunate we all are at the same time. Please support this great cause, i've no doubt you all will."
For more information about Mission Christmas and the fantastic work Key103 have done in the past, please click HERE