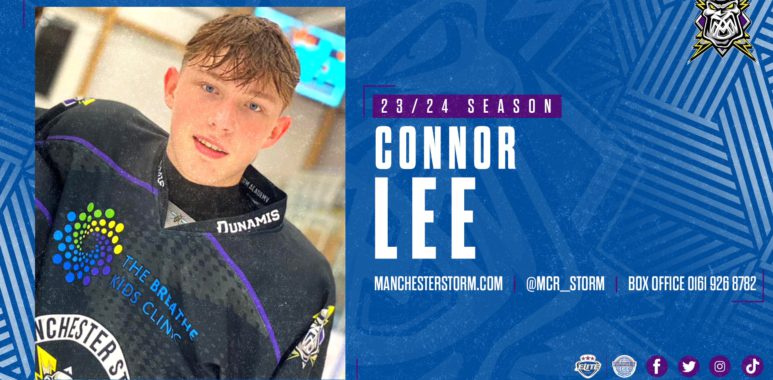 STORM HISTORY MADE AS FIRST PRODUCT OF THE ACADEMY SIGNS PRO CONTRACT
PRE-SEASON: Tickets for our pre-season fixtures on Saturday 16th September and Wednesday 20th September are available online HERE, by calling 0161-926-8782 or in person at the Planet Ice Box Office!
Manchester Storm are incredibly proud to announce the signing of Connor Lee – the first professional contracted player out of the Manchester Storm Academy. 
The 16-year-old forward has been on the radar of the club for a number of years now and both parties are delighted to secure the hugely talented British prospect to a 3-year contract.
Head Coach Matt Ginn and GM Ryan Finnerty had to fend off multiple clubs from both North America and Europe to secure the signature of Connor Lee and all at Manchester Storm believe he has an extremely bright future ahead of him.
Matt Ginn had this to say on the historic news: "I'm excited to sign Connor to 3-year contract. He is a very good and promising prospect with a bright future ahead of him. Connor is a big body that skates well and is hungry to develop and improve his game. Connor is a great kid and I'm looking forward to working with him as he learns the pro game."
The 2021-22 campaign was a breakout one for Lee, at just 14, the forward had 21 points (12G 9A) in 12 games in the u16's league.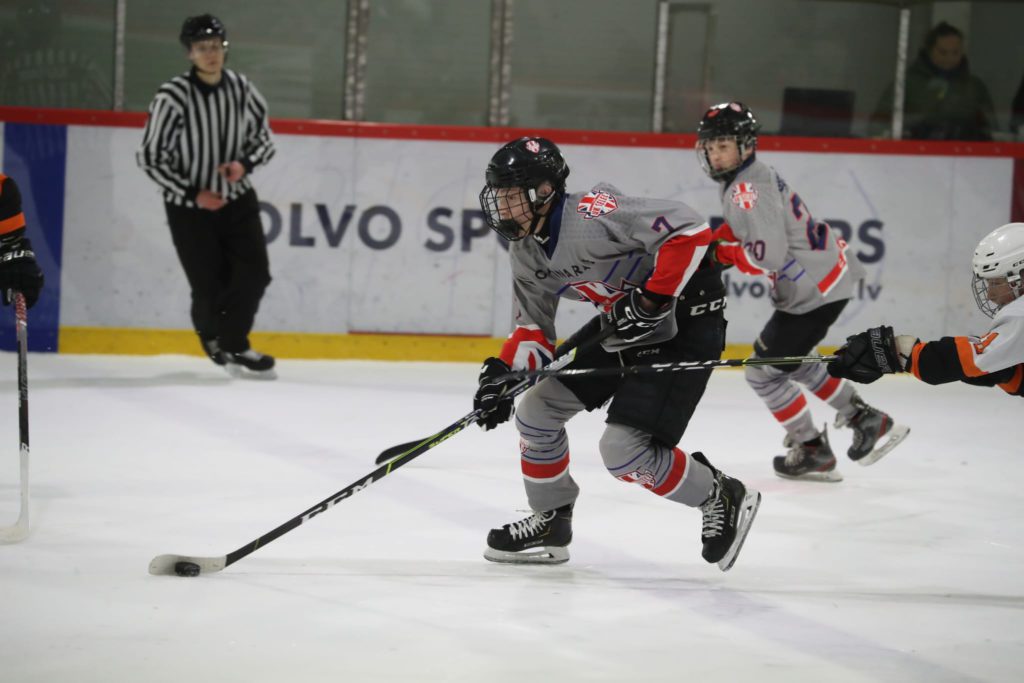 Jonathan Bullard, sports commentator had some words on Connor Lee back in 2017 when he was just 10 years old and had already made an impression at the Manchester Storm Academy: "Connor is only playing his second season of hockey after giving up playing football with Stoke City to play with the Manchester Storm Academy. Another player who Seth Bennett told me to watch out for, Lee is a naturally gifted skater and forward who possesses great stick-handling skills. His ability to beat opposition defenders and get towards the net has made him a huge asset for Storm u11's this season and he has already playing up to u13 level despite being just 10 years old. If this rate of progression continues, expect big things from Connor Lee." 
In 2022-23, Lee split his time between Solway Sharks and Manchester Storm. In a combined 36 junior games, Lee had 62 goals and 45 assists for a combined 107 points at 2.97 points per game – inclusive of 8 games in the u19's division.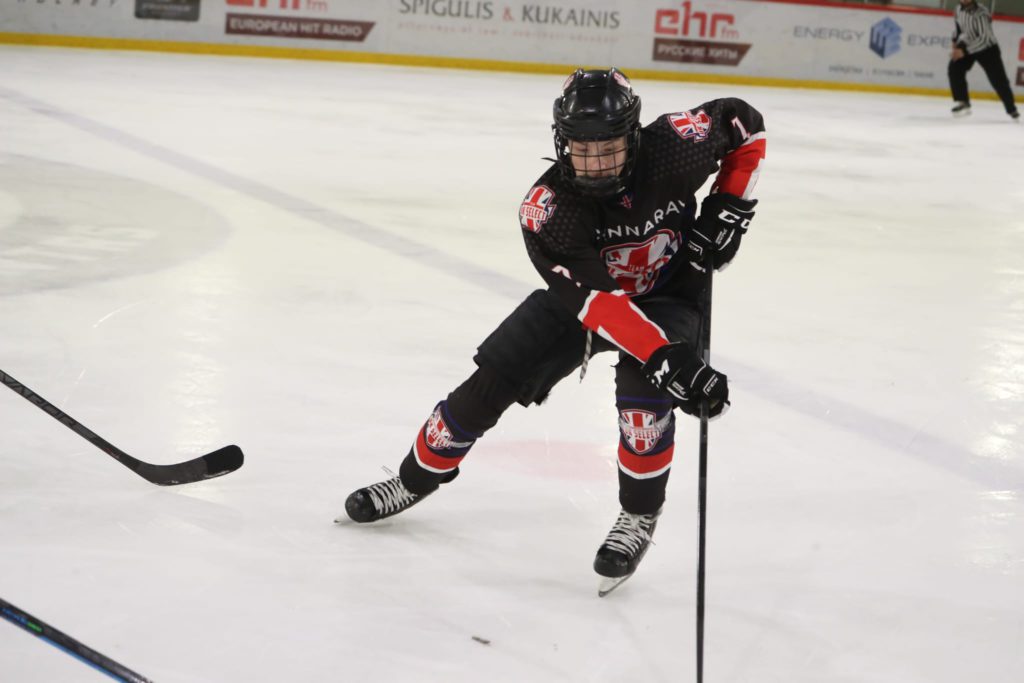 British forward Connor Lee had this to say on his big move: "I've always thanked coaches for all the help they've given me and I'd like to thank them again now for helping me to get to this point in my career – And thank you to Matt and to Ryan for giving me this opportunity"
Moving into our eighth year since re-formation of the franchise in 2015, this is a huge milestone in clubs history and one all at Manchester Storm are proud of. We look forward to helping Connor develop as a person and a professional on and off the ice.
Find more information on our very own Manchester Storm Academy HERE! Learn to skate, learn to play and join a team!
PLAYER SPONSORSHIP: If you're interested in sponsoring a Manchester Storm player or member of the coaching staff for the 2023/24 Elite League season, please contact RF@storm-office.com for more information!