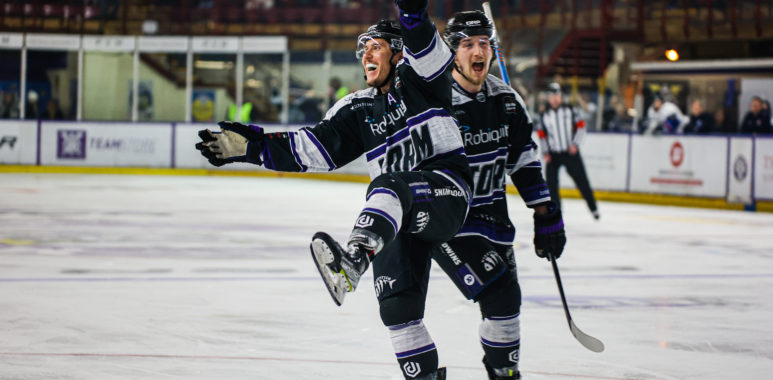 STORM FINISH SIXTH IN LEAGUE, BEST SINCE 17/18 SEASON
An Anthony DeLuca powerplay goal 26 seconds into overtime got Manchester Storm the win they needed to finish sixth in the Viaplay Elite League regular season, their highest finish since 2018.
Jesper Ohrvall gave Manchester the lead with 11:52 played at the Motorpoint Arena, but Mike Hammond had tied things up inside four minutes. With exactly two minutes left in the opening period, Matthew Myers put the home side ahead.
That lead was extended to 3-1 just 64 seconds into period two with a shorthanded Jakub Ižacký marker to give the hosts some breathing room. However, Storm battled back and had levelled the game before the second intermission – Dallas Erhardt and Anthony DeLuca scored five minutes apart to make things three each going into period three.
Period three was nervy as both teams knew what was at stake. A late delay of game penalty on Albin Lindgren saw the hosts end the final 17 seconds of regulation on the penalty kill, but they could only hold out for 26 seconds in overtime as Anthony DeLuca won it to confirm Storm in sixth place.