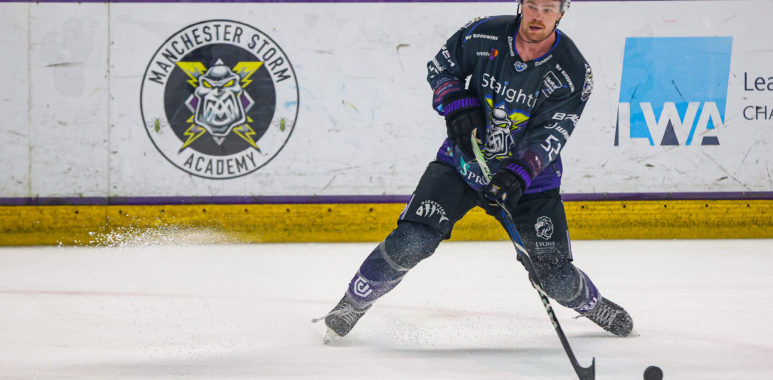 Stars get first win of season, Storm go top
Dundee Stars came from two down to beat Manchester Storm 3-2 after a shootout and earn their first win of the 2023/24 season, while a point for Storm was enough to send them to the top of the Elite League standings.
Period one ended without goals, as it had done on Saturday night when the two sides met in Manchester, but was notable for Stars Head Coach Marc LeFebvre calling his timeout after 10:39 to try and inject osme lift into his team.
Period two began with Sean Allen and Callum Fryer dropping the gloves after a hit by the former for which he also took a boarding minor, and penalties would cost the home side as the second period went on. While Allen was in the box, Johnny Corneil tipped MatT Murphy's shot past Kevin Carr to open the scoring at 26:25. It was a Chris McKay cross-checking minor that led to the visitors doubling their lead through Tyler Hinam a little over two minutes later. With 2:21 left in the period, James Phelan got Dundee on the board to make it a one-goal game when the teams headed to the locker rooms at the second intermission.
4:47 into period three, Storm turned the puck over in their own zone which allowed Phelan to backhand the puck into the slot and see Drydn Dow fire past Evan Weninger to tie the game. The sides traded chances although Dundee, with momentum, had the better scoring opportunities as the period wound down, but with no winner in regulation the game went into overtime.
3-on0-3 OT was cagey and failed to produce a winner. In the shootout to decide the game, the sides were tied at one each after five rounds, but they ended up going another five before Ryan Valentini hit the winning shot to earn Dundee the extra point.