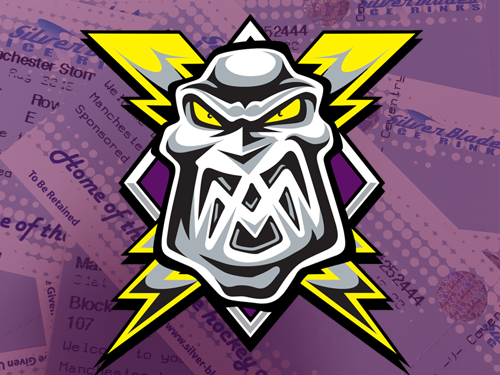 SPECIAL TICKET OFFER THIS WEEKEND!
TICKETS: The Go Goodwin's Manchester Storm are back in home action this SATURDAY & SUNDAY (19th & 20th November), as we take on the Braehead Clan & the Fife Flyers respectively, here at the Storm Shelter. Face off is at 7:00pm on the Saturday & 5:30pm on the Sunday, and tickets can be ordered online or by calling the box office on 0161 926 8782, or in person at the box office.
Your Go Goodwins Manchester Storm are delighted to announce a special ticket offer for those joining us for both games this coming weekend: If you buy an adult ticket for Saturday's game, you can get Sunday's game for £10!
Please note that if you are buying in advance and have already purchased a ticket for Saturdays game, you will need to provide the transaction ID from your confirmation email (or the seat number) so the Box-Office can check the details and then sell the Sunday tickets at a discount.
If you decide to buy a ticket for Sunday game on the Sunday, you will need to bring a copy of your ticket from the Saturday game with you. The box-office will have no way to check transaction ID's on Sunday as Saturdays game will have been removed from the ticketing system.
To book your ticket please call 0161-926-8782!