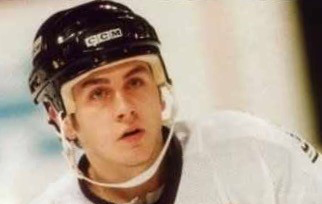 NEXT HOME GAME: The Go Goodwins Manchester Storm face the Sheffield Steelers at the Storm Shelter this Friday (3:00pm face-off) in the third and final themed "Retro Nights". Tickets can be purchased online via the website, calling the box office on tel: 0161-926-8782 or on the day at the box office.
We are delighted to announce that we have a couple of special guests for tomorrow's ceremonial puck drop. The Storm vs Steelers rivalry is well known to fans of both clubs, so with that in mind, we have former Storm player Nick Crawley and former Steelers stalwart Mark Thomas, doing the honours before the game gets underway!
Both Nick and Mark's sons play within the Storm's junior programme in Altrincham, but tomorrow Nick's son Josh will be mascot for the Storm and Mark's son Bailey, will be mascot for the Steelers.
We look forward to seeing you all at the game! #WarOfTheRoses