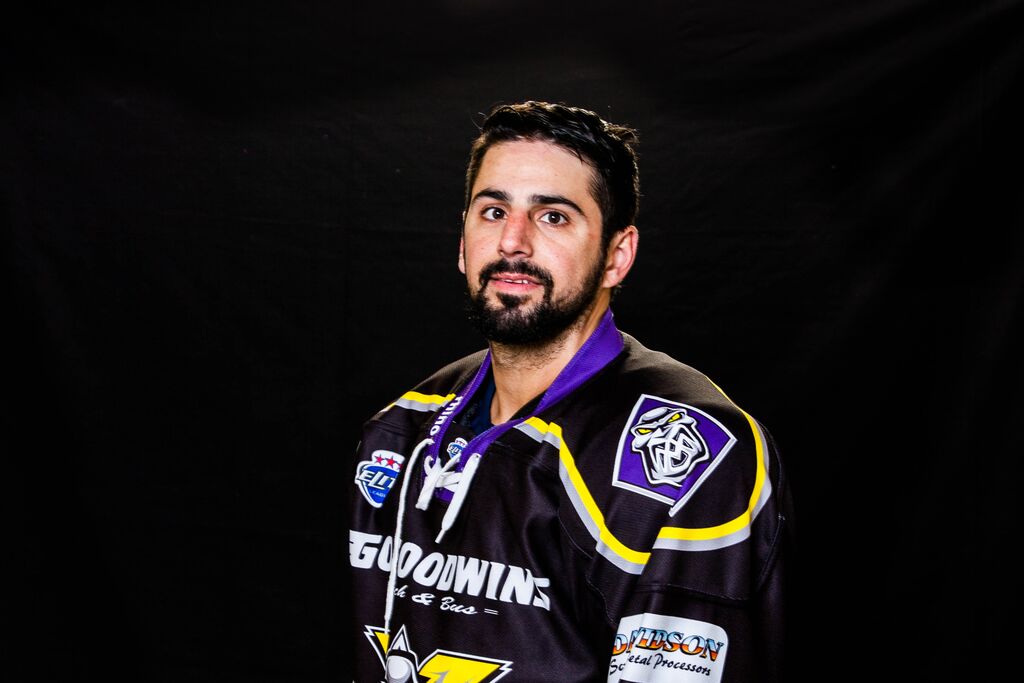 Shirt Off His Back – Omar Pacha
NEXT HOME GAME: The Go Goodwins Manchester Storm face the Cardiff Devils at the Storm Shelter on Saturday, 19th March (6.30pm face-off). Tickets can be purchased online by clicking here, calling the box office on 0161 926 8782 or direct at the box office.
This Saturday's "Shirt off his back" competition could see you walk away from our game against the Cardiff Devils with Omar "The Smasher" Pachas home shirt!
To be in with a chance of winning the shirt off his back at the end of the game, be sure to find one of our "SOHB" ticket sellers and buy a raffle ticket, £1.00 a go! The draw will be made in the 3rd period! ‪
#‎WeAreStorm‬ ‪#‎WearTheColours‬ ‪#‎FingersCrossed‬