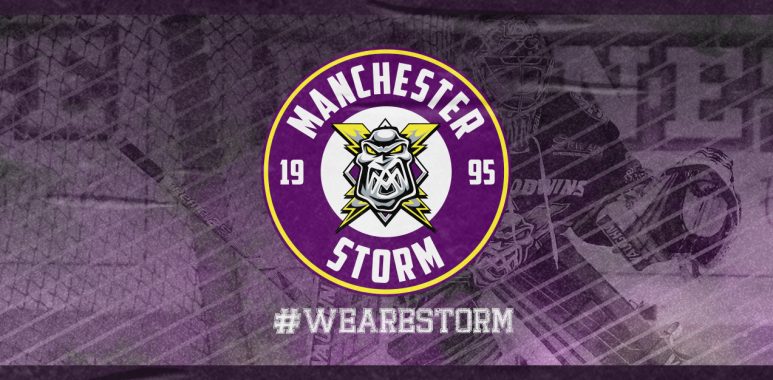 SPONSORSHIP NEWS: SEWARD REFRIGERATION RETURN FOR SECOND SEASON!
Local business Seward Refrigeration Ltd return as sponsors of the Manchester storm for the upcoming 2019/20 season!
Established in 1993, Seward Refrigeration Ltd are one of the UK's leading companies specialising in the design, installation, service and maintenance of Industrial and heavy commercial refrigeration systems. Operating over the UK and worldwide, with a wealth of experience held by its founders, directors and employees, the company's activities are diverse and forward thinking, serving primarily industries which include;
Food processing
Cold storage and chilled distribution centres
Breweries & beverages
Pharmaceutical
Ice cream & Dairy
Plastic Extrusion
With decades of steadfast enthusiasm Seward Refrigeration are now one of the forefront leaders for designing and installing industrial refrigeration systems that now incorporate all of the power saving advantages that have been gained through many years of their successful UK and global installations.
Seward Refrigeration are a design-and-build organisation highly committed to product quality and personal safety, installing only the best equipment on the market to provide bespoke systems which are reliable, energy-efficient and robust.
Seward Refrigeration's service and maintenance division operates 24 hours a day, 365 days a year, covering the whole of the UK. For further information please call 0161-724-0357 or visit their website www.sewardrefrigeration.com.
Following a very successful 2017/18 season, Seward Refrigeration came on board as sponsors for the first time in 2018/19. The club looks forward to working with them again and promoting the brand during the 2019/20 campaign. Seward Refrigeration's logo will be proudly displayed across boards, the ice and across all jerseys throughout the upcoming season, and the club are looking forward to continuing the relationship.
Liam Hesketh, head of Sponsorship & Marketing at Manchester Storm, commented:
"We are extremely happy to have secured Seward Refrigeration as one of our premier sponsors for a second season.
"Sponsorship is integral to the operating of the club, so we would like to say a huge thankyou to the guys over at Seward HQ for the continued support. We look forward to working closely with them throughout the 2019/20 season!"
Seward Refrigeration Ltd added,
"We are looking forward to the 2019/20 season supporting the Manchester Storm. The club have made some great signings this summer and we wish the team the very best of luck for the new season ahead."
You can show your support for Seward Refrigeration by following them on Social Media below.
If you would like to become an official Manchester Storm sponsor for the 2019/20 season, please get in touch with Liam Hesketh at Liam@storm-office.com for more information! Full player sponsorship, rink advertising, brand placement, kit sponsorship, SMO and more available now.