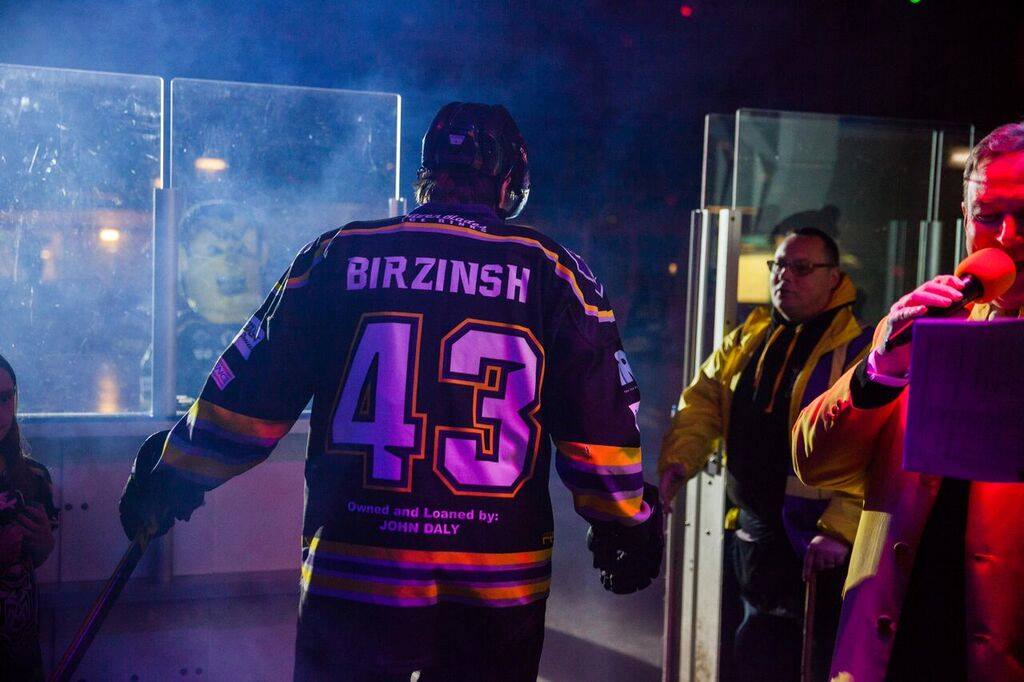 RICARDS BIRZINSH CALLED UP FOR NATIONAL DUTY!
Manchester Storm D man, Ricards Birzinsh, has been called up for national duty with Latvia. He played his final game tonight against the Cardiff Devils, as he flies out first thing Sunday morning for training camp in Riga, which begins on Monday morning.
The club would like to wish Ricards a safe trip home, and an enjoyable training camp with Latvia.