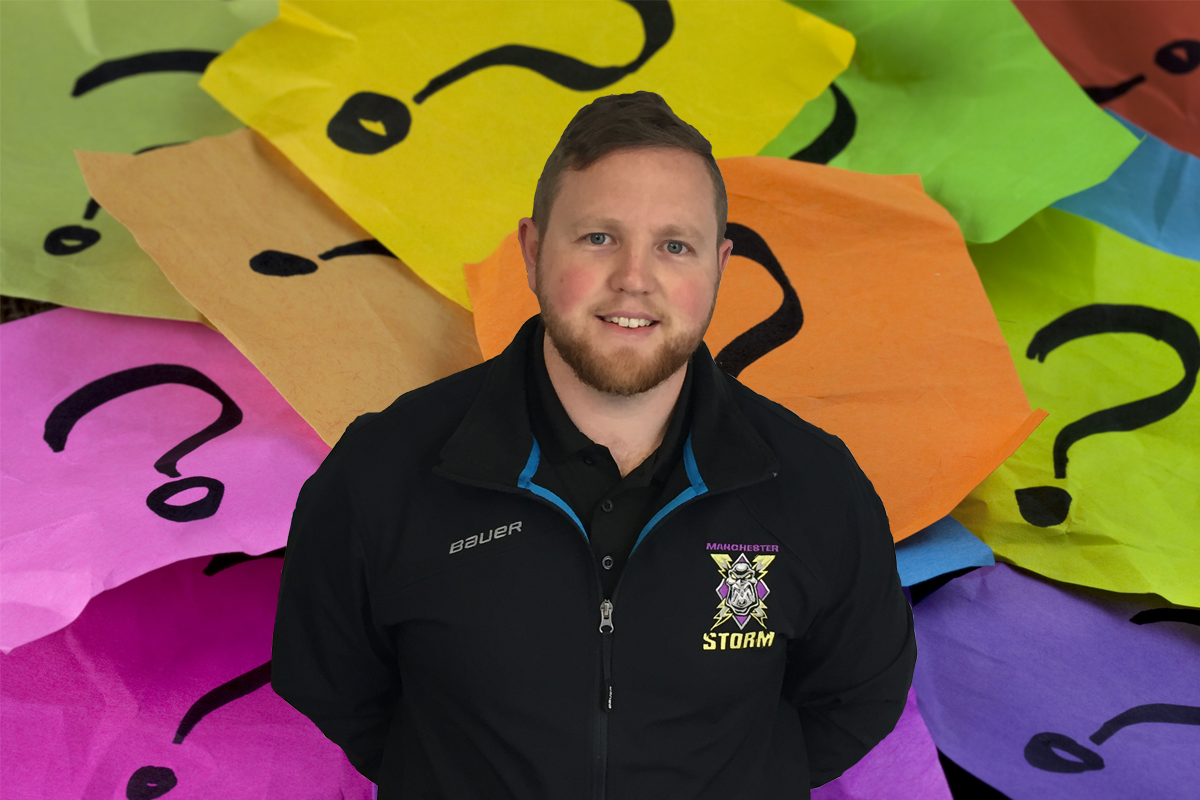 TICKETS: The Go Goodwin's Manchester Storm are back in action this Sunday 9th October with a Challenge Cup match against the Nottingham Panthers. Face off is at 5.30pm and tickets can be ordered online or by calling the box office on 0161 926 8782, or in person at the box office.
We spoke to Storm's very own Strength & Conditioning Coach, Sam Bell, and asked him to answer a few questions about working for the Storm!
Who are you & what do you do?
Sam Bell. Head of Strength & Conditioning. My role is to continue the good work the guys have done in the summer and help prepare them for the physical demands of the season ahead. I programme to keep the guys strong, mobile and robust throughout the year whilst aiming to reduce their risk of none contact injury.
What was the first thought that went through your head when you heard the Storm were back?
Have I just read that right!!?? It was a huge surprise, a great feeling that Manchester had got it's hockey team back and I'd have the chance to take my own family to watch the Storm.
What's the best thing about working with the Manchester Storm?
Being a part of an organisation that is creating something special on and off the ice. I'm fortunate to have the chance to work with the squad Pach and Neil have built, they bring great positive energy each day and will do anything for each other. Having players who can have a laugh, but turn their game face on when it's needed makes my role a lot easier. There's a real family atmosphere around the rink as well, whether you're talking to the legend Jon Hammond (the nicest man on the planet) or any of the hard working game night volunteers, it's just awesome to be involved.
What advice could you give to anyone aiming to become a Strength and Conditioning Coach?
My advice to any youngster who wants to become a Strength and Conditioning coach is to study hard and dream big! Get as much experience as possible in a gym environment under the guidance of an experienced Strength Coach. To be a good Coach, you must be a sponge and soak up every bit of advice you're given as everyday is a school day in this profession!
What's the funniest thing to have happened since starting with the Storm?
I brought my 5 month old daughter Darcie into the locker room to meet the guys… The first thing she did was a big burp right in front of Eric Neilson's face… It got a good cheer out of the guys and got a few laughs!
Be sure to look our for our next Q&A with members of the team and staff!