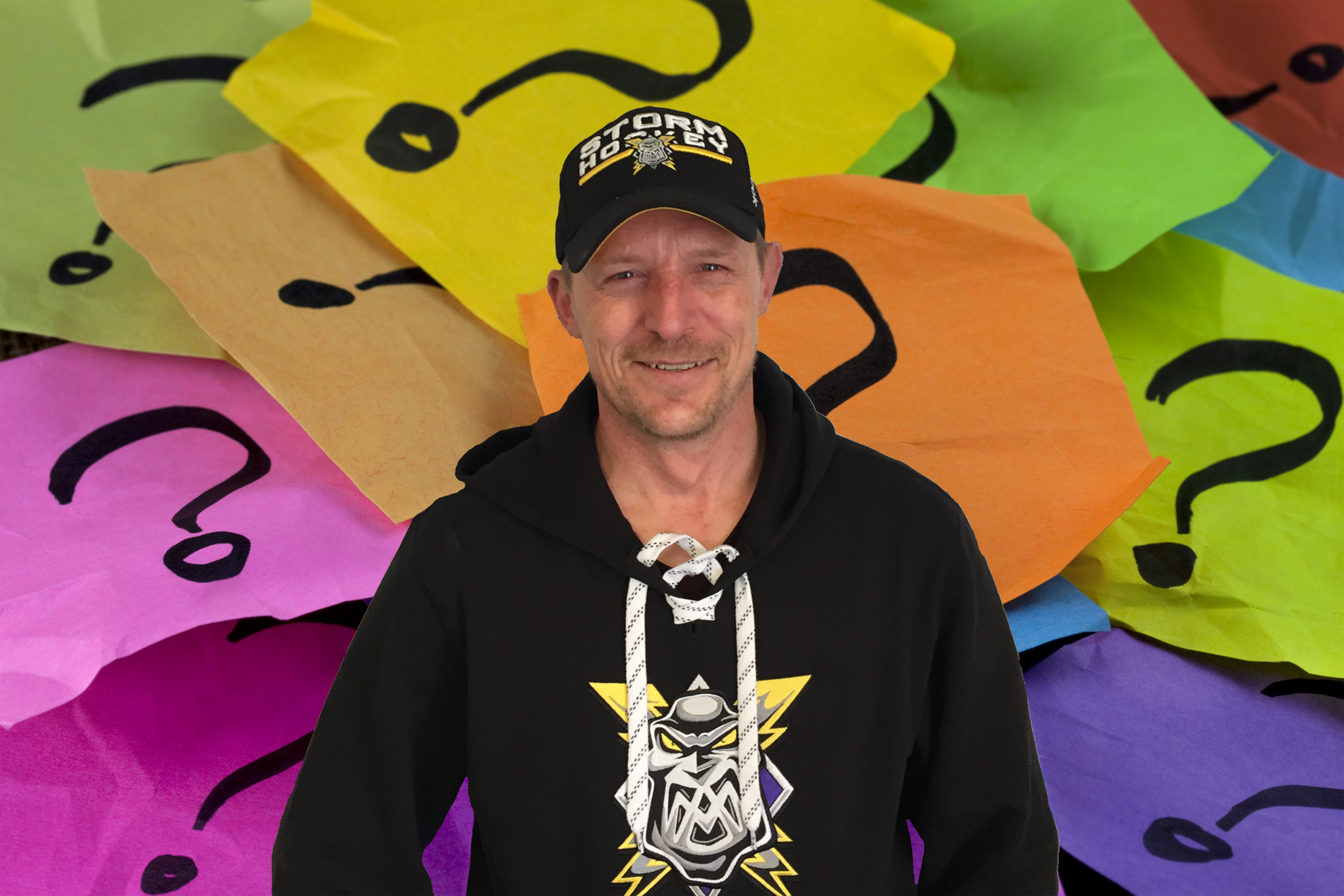 TICKETS: The Go Goodwin's Manchester Storm are back in action this Saturday 29th October, as we take on the Cardiff Devils here at the Storm Shelter. Face off is at 7pm and tickets can be ordered online or by calling the box office on 0161 926 8782, or in person at the box office.
We spoke to Storm's very own Equipment Manager, Neil Herring, and asked him to answer a few questions about working for the Storm!
Who are you & what do you do?
My name is Neil Herring aka Kip, I'm equipment manager for the Manchester Storm.
What was the first thought that went through your head when you heard the Storm were back?
Mark Pallister
What's the best thing about working with the Manchester Storm?
Working with top flight players and chirping top flight opposition from the bench.
What advice could you give to anyone aiming to become an Equipment Manager?
Detail!!! It's all about detail.
What's the funniest thing to have happened since starting with the Storm?
DD's first words. "Give me the puck and put your hands in the air"
Be sure to look our for our next Q&A with members of the team and staff!