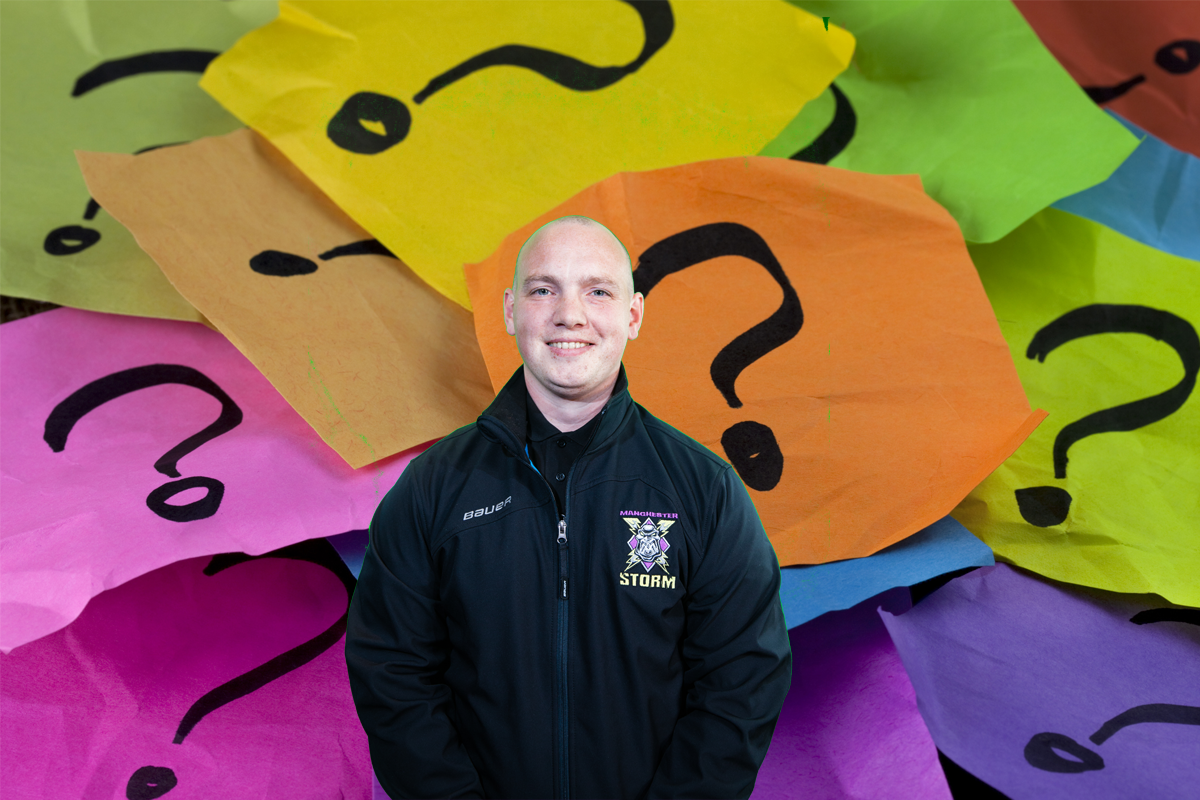 TICKETS: The Go Goodwin's Manchester Storm are back in action this Saturday 29th October, as we take on the Cardiff Devils here at the Storm Shelter. Face off is at 7pm and tickets can be ordered online or by calling the box office on 0161 926 8782, or in person at the box office.
We spoke to Storm's very own Sport Rehabilitation specialist, Craig Collier, and asked him to answer a few questions about working for the Storm!
Who are you & what do you do?
Craig Collier- Lead Rehabilitator for the Manchester Storm
What was the first thought that went through your head when you heard the Storm were back?
First thought was "I have to go back to see what this all about! It brought back so many memories of my childhood growing up following the Storm, hockey's a sport i loved to be around and still do! Ice hockey generates lifelong friendships and evokes a passion in people that is nearly unrivalled in other sports.
What's the best thing about working with the Manchester Storm?
The best thing about working with the Storm for me is the experience of the environment and working with all the players on a day to day basis! Learning daily about the guys, their likes and dislikes, and getting to know them personally has been great. This group of guys are an absolute pleasure to work with.
What advice could you give to anyone aiming to become a Sports Rehabilitator?
My advice to anyone wanting to become a Sports Rehabilitator would be to work hard and take on as much experience as you can because you will never see the exact same issue twice.
What's the funniest thing to have happened since starting with the Storm?
The funniest thing I've seen was when I'd worked on a lad who had put deep heat on his lower legs, Eric got on the bed and put his head right where the previous guy had put his deep heat covered leg, so once treatment was done Eric stood up and said "Craigger, my face is totally burning up, why is that?" I was none the wiser at that point until I'd got home and worked it out in my head!!!
Be sure to look our for our next Q&A with members of the team and staff!