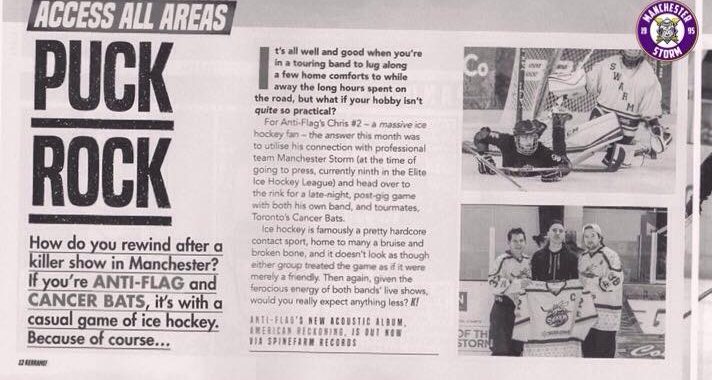 Around the Shelter
Community
Latest News
Puck Rock: Members of Anti-Flag and Cancer Bats Visit the Storm Shelter!
Tickets for Storm's upcoming game against Cardiff Devils can be ordered online HERE, or by calling the box office on 0161 926 8782, or in person at the box office.
Members of Anti-Flag and Cancer Bats paid a visit to the Storm Shelter a few weeks ago! Whilst on their UK tour, the guys went for a late night post-gig game at Planet Ice Altrincham.
Chris Barker of Anti-Flag, a self confessed ice hockey fan, has visited the Storm Shelter a few times when touring with the punk rock band claiming hockey is the only thing that can 'turn his brain off.'
The friendly match was arranged with new Altrincham based rec team, Manchester Swarm, organised by the team's manager and part of Manchester Storm's off-ice team, Wez Spurrett.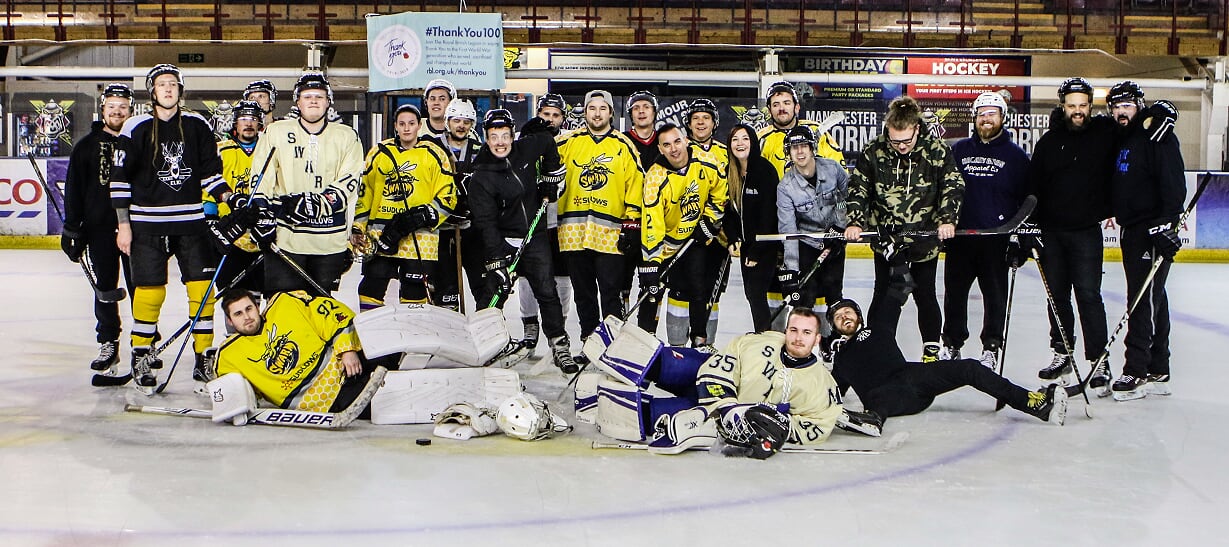 Tuesday 27th November is the inaugural Manchester Storm and Salford University Student Night event at Tiger Tiger Manchester! It's the perfect opportunity to socialise with friends and meet the players. Drink offers available, find more information HERE!