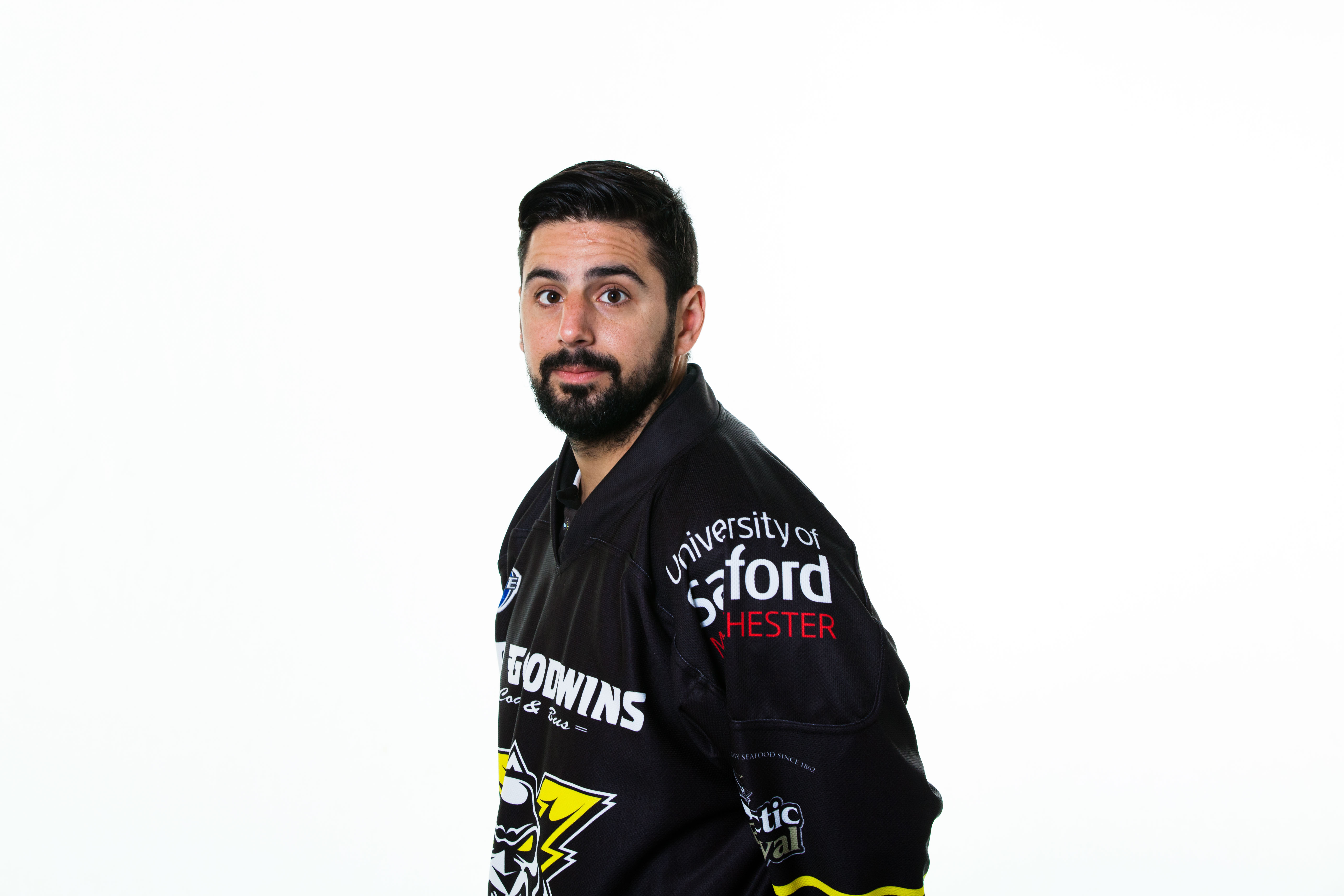 PACHA WANTS STORM MOMENTUM
TICKETS: The Go Goodwin's Manchester Storm are back in action on Saturday 11th February as we face the Fife Flyers in EIHL action. Faceoff is at 7 pm and tickets can be ordered online, by calling the box office on 0161 926 8782, or in person at the box office!
Manchester Storm player-coach Omar Pacha is looking for his team to build momentum in the final weeks of the regular season.
The Storm host Fife Flyers on Saturday on the back of Wednesday's disappointing 4-1 loss to Braehead Clan as the play-off race gets more and more intense.
And Pacha has backed his team to overcome what will be a difficult challenge from Fife Flyers, who are looking for a top half of the table finish this season.
"It's one of those where every team looks at their next game as the most important and we're in that category and we have to play our way every time," Pacha said.
"Fife Flyers are a tough one to play, but I have confidence in this group and it's time to get a good home performance and build for the rest of the season.
"Building momentum going into the last 14 games is important for us  and while we've had some tight games with Fife, all we can plan for is playing some Storm hockey and go to get the win.
"I think they're are a good team and have depth up front that can hurt you at any moment, as well as a good goalie and defence.  It's a time that's having some good success this year.
"They've also picked up some big results against the top end teams so it shows their strengths and we have to use our home ice as an advantage and make it a fortress."
Pacha also reflected on the result in Glasgow on Wednesday that leaves Storm without a win in three, although they did a point on Saturday's loss to Coventry Blaze.
After analysing the game, Manchester's coach couldn't see anything from the footage that gave him any positives from the performance.
But he called on his players to learn from it as the weeks count down to the end of another tough campaign.
He added: "The only positive I can take from Wednesday's game was that we stayed out of the penalty box.  Other than that, there wasn't a lot to take from.
"It's a game that you have to put right behind you.  We had a good video session and a talk on Thursday as we make sure it doesn't happen again as we move forward.
"We went back to basics and our puck retention and transition wasn't that great and we seemed to chase it down a lot throughout the game.
"We can't dwell on this as there's nothing we can do to change it, but as long as we can learn from it, then that's fine."
AUDIO