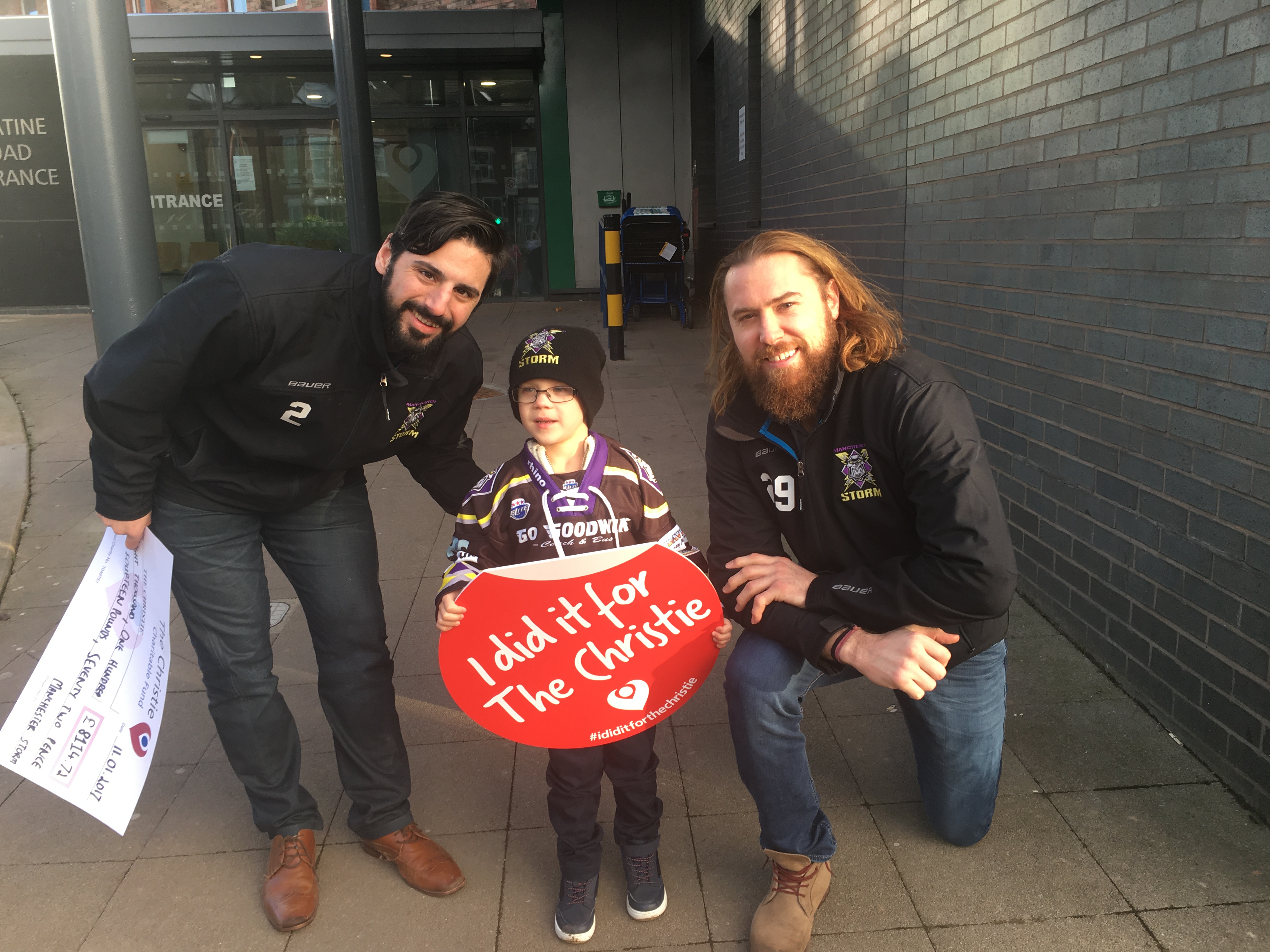 Over £8000 raised for The Christie!
TICKETS: The Go Goodwin's Manchester Storm are back in action on Sunday 15th January as we face the Braehead Clan in EIHL action. Faceoff is at 5:30 pm and tickets can be ordered online, by calling the box office on 0161 926 8782, or in person at the box office!
On Wednesday, the Manchester Storm's Omar Pacha and Eric Neilson, along with Storm fans Louisa Wilson and her son McKenzie, visited the Christie Hospital in Manchester to hand over the money raised from the Pink The Rink game & general fund raising so far this season for the charity!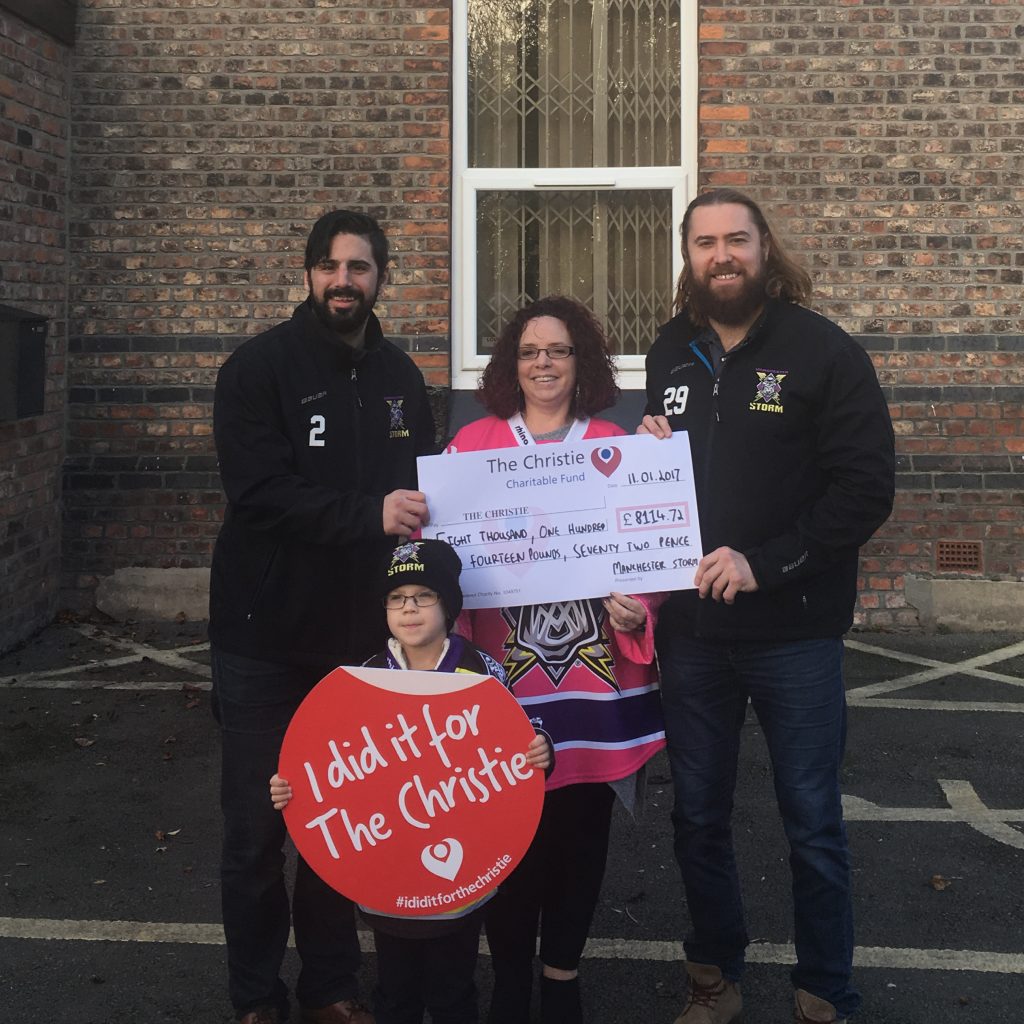 The total amount raised was a fantastic £8114.72!
GM Neil Russell couldn't be more thrilled with the amount donated;
"Simply put, this is a remarkable effort from everyone here at the Manchester Storm to raise this amount of money for the Christie Charity. Having spoken with the Christie directly, i know how blown away they were with the grand total. From warm up jerseys, to Jon Hammond & Eric Neilson dyeing their hair pink, to the Pink The Rink jerseys, to Justin Bieber's signed jersey that we auctioned, plus much more, it has been a brilliant effort from everyone, and to see what the Christie do day in day out for cancer patients, we know the money will be really well spent.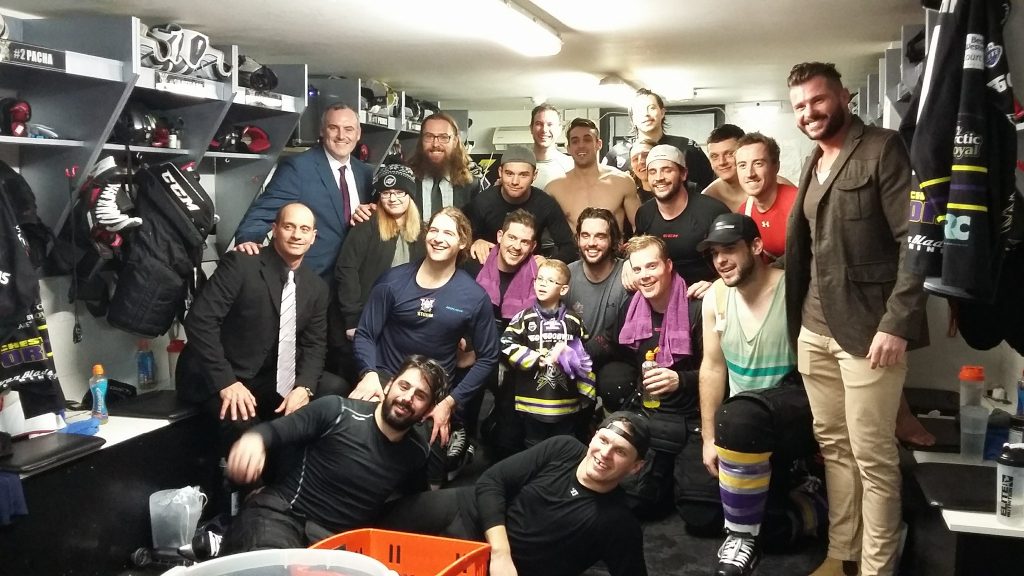 Also, to have Louisa and McKenzie Wilson there to help Pach & Neiller pass on the money was awesome to see. They're both HUGE Storm fans, but this donation to the Christie from the club means even more to their family as Louisa's husband & McKenzies dad, Lee Wilson, is currently receiving cancer treatment at the Christie. We recently had McKenzie come into the locker room to meet all the guys which was special, even more so to see the smile on his face getting to meet all his heroes."
To everyone who donated to the wonderful Christie Charity, from all of us at the Manchester Storm, THANK-YOU!
To find out more about The Christie & all the different events we've held to help raise funds for them, click here!