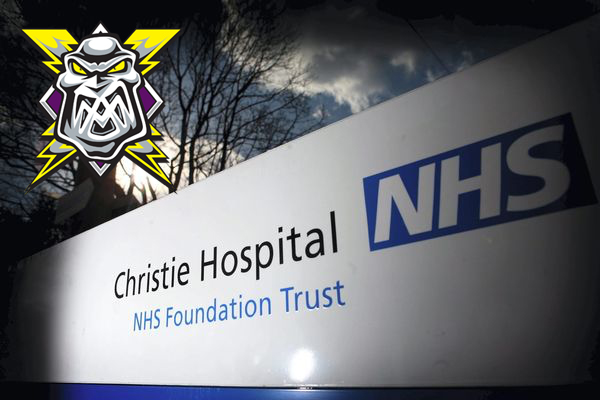 Over £1400 raised for The Christie by the Storm!!
SEASON TICKETS: The Go Goodwin's Coaches sponsored Manchester Storm are pleased to announce that season tickets for the 2016/17 Elite Ice Hockey League season are now available to purchase. Season Tickets can be ordered online or by calling the box office on 0161 926 8782, or in person at the box office.
The Go Goodwins Manchester Storm are THRILLED to announce that over £1400 has been raised for The Christie by YOU, the amazing Storm fans!
A grand total of £1446.25 has been raised via our JustGiving page in little under a month. This incredible amount was achieved by Storm fans submitting 76 unique names for placement on the arms of the warm-up jersey, with donations ranging from the minimum £10.00 to a whopping £100.00 donation for a single name made over the donation period.
This takes the total amount raised by the Manchester Storm for The Christie to an incredible £3,861.25!!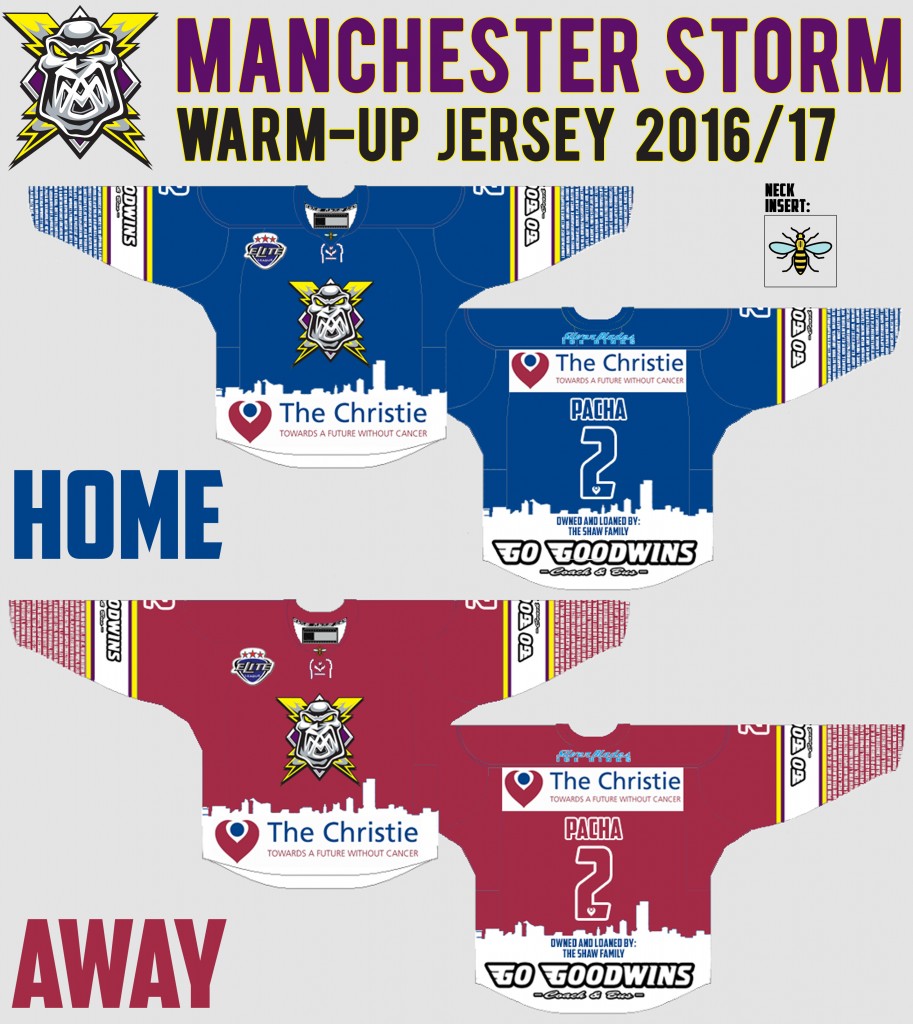 Once again, the Manchester Storm would like to thank ALL it's fans for the donations, support, and promotion throughout this campaign! The warmup jerseys will be seen for the first time at a special event later in the off season. Keep your eyes on our social media and website for more information.
For more information on the fantastic bond forming between the Storm and The Christie visit our dedicated page to them HERE.