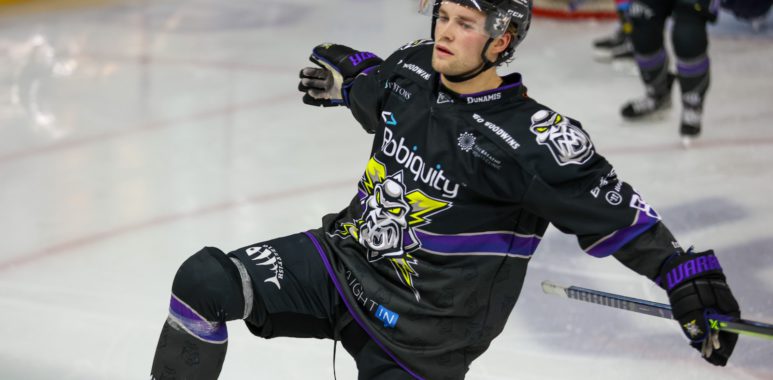 OHRVALL HAT-TRICK HELPS STORM TO BIG WIN & MOVE TO FIFTH IN LEAGUE
Ohrvall Stars with a hatrick against Dundee on Saturday night After a free flowing start to the game, a top shelf wrister from Bricknell midway through the period opened the scoring in the Storm Shelter.
The Stars equalised, through Barriga, with five minutes left in the first when the puck trickled beneath the sprawling Lavigne. An early powerplay opportunity in the second period for Storm was converted by Ohrvall with a well taken one-timer from the hash marks – assisted by Herrmann.
An almost identical power play goal from Ohrvall put Storm 3-1 ahead moments later whilst Howlet sat a 5 minute major penalty for charging. Storm survived a long 5 on 3 penalty kill to maintain their 2 goal lead heading in to the third period. Dundee pulled a goal back within the first minute when Dow fired the puck high above Lavigne's blocker.
A turnover in Dundee's defensive zone was picked up by Johnson who went on to score via DeLuca's smart pass to further Storm's advantage late in the game. Ohrvall completed his hattrick with a "siu" not long after to cement a solid performance against the Stars.