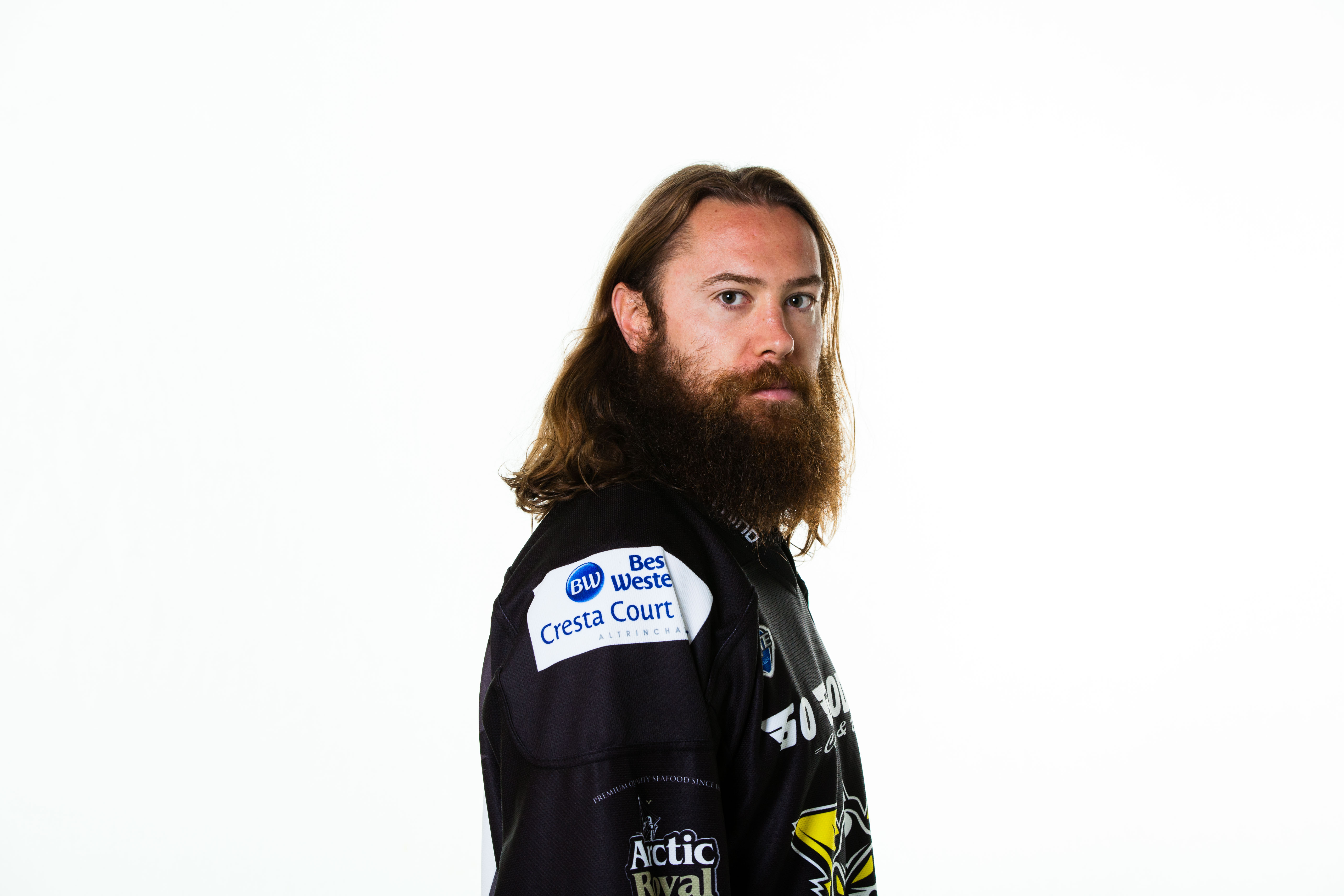 NEILSON LOOKING FORWARD TO 'RUBY' WEEKEND
TICKETS: The Go Goodwin's Manchester Storm are back in action on Sunday 19th February as we face the Sheffield Steelers in EIHL action, as well as welcoming back Storm legend, Brad Rubachuk for his jersey retirement. Faceoff is at 5:30 pm and tickets can be ordered online, by calling the box office on 0161 926 8782, or in person at the box office!

Manchester Storm player-assistant coach Eric Neilson says he wished Brad Rubachuk would come of retirement and join in with the team this weekend.
'The Rock', who played for the club in the late 90's, is back in Manchester and set to be honoured with the retirement of his #41 jersey on Sunday when Sheffield Steelers come to the Storm Shelter.
And Neilson believes the honour about to be bestowed upon him is the highest you can get as a player after your career is finished.
"From what I hear, Brad Rubachuk is the kind of guy I wish would come of retirement and come and play with us this weekend," Neilson said.
"As I do this interview, I hadn't met him, but I'm very much looking forward to and hearing him tell some great Manchester Storm stories from back in the day.
"I've heard nothing but good things about him and I think it's great the club are getting together to remember everything he did for the franchise and putting his number up on the rafters.
"It's going to be special day for him too and will be part of an exciting weekend for sure and for me, it's definitely the highest compliment a club can pay to an ex-player.
"When you retire and get to reflect on your career and what you've done, having your jersey retired or be inducted into a Hall of Fame, it's really special and I'm sure he greatly appreciates it."
Omar Pacha's men will meet Challenge Cup finalists Sheffield Steelers in a double header, starting in Yorkshire on Saturday before both teams meet again in Altrincham 24 hours later.
And he says to say anything less than four points would be downplaying their hopes for the weekend as they look to kill off Sheffield's title bid.
Neilson added: "I want to say we could be the team that ends Sheffield's hopes of winning the league.  Anything less would be setting the bar too low for what we want to achieve.
"We have a good record against them.  If you look at our previous match-ups, we haven't beat them in the regular season, but they've been one-goal games.
"They're not out of reach by any stretch and if I said we weren't going out to set them back further as they try to win the league, I would be lying.
"They have to be ready to stay focussed on what they're doing in the league with the Challenge Cup Final and it's a chance for us to take advantage on what they did on Tuesday.
"We've had the full week of rest and we'll take that to our best capability."
AUDIO LINK
https://soundcloud.com/eliteicehockeyleague/neilson-keen-to-end-steelers-title-hopes/s-ky7TP