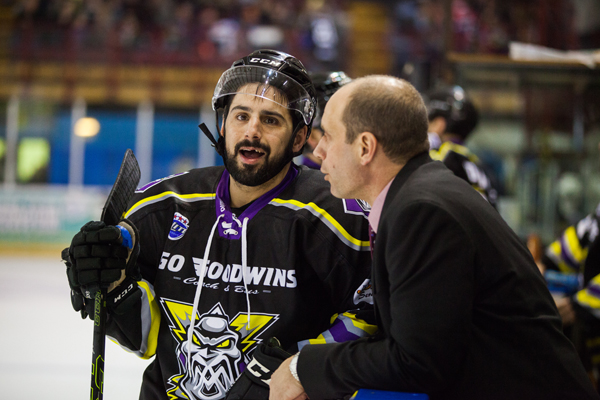 MIKE MORIN RETURNS FOR SEASON 16/17!
The Go Goodwin's Manchester Storm are delighted to announce that former player, and club legend, Mike Morin has agreed to continue in his role as Assistant Coach for the 2016/17 Elite League season.
Canadian born and now Manchester local, Morin originally played for the Storm in 1996, and went on to spend six years with the club, re-joining the Storm last November, becoming Assistant Coach and an integral part of the club.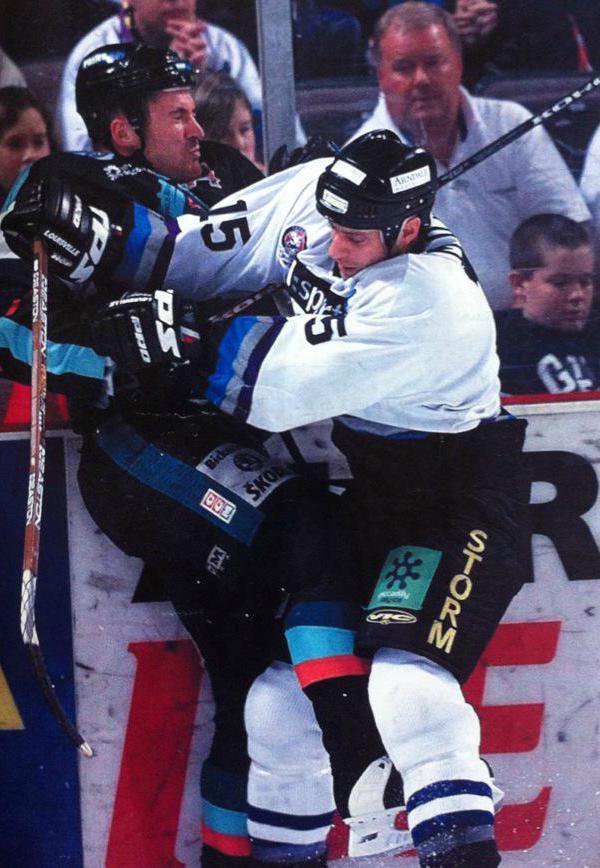 Player Coach, Omar Pacha, was delighted with Morin's return, "Firstly, this is great news for the Storm. Mike is someone who gave me enormous help, support and guidance last season, and to have him back for the full season is massive. His love for the Storm is there for all to see, the guy is a legend to the fan base, and I have no doubt whatsoever that he will continue to help us grow as a team again next season. If we have a team with the attitude of Mike Morin, we'll be a team of winners."
General Manager Neil Russell had the following to say about Morin committing to the Storm for a further season: "I am delighted that Mike has agreed to come back to the Storm for next season. Mike runs a very successful and time consuming business (www.moforless.co.uk) away from hockey, so the dedication he is showing in coming back to the Storm again next season is amazing, & we all thank him for that. Mike played a pivotal role last season when he came on board, and forged a really strong relationship with Pach. Mike is a Storm legend, the fans worship him, and I simply couldn't be happier that he will be standing behind the bench for the club he loves again next season.
Mike Morin has pledged his support to the Storm for the coming season… have you?! Season Tickets are on sale until the end of July. You can find more information and purchase your 2016/17 season tickets HERE.