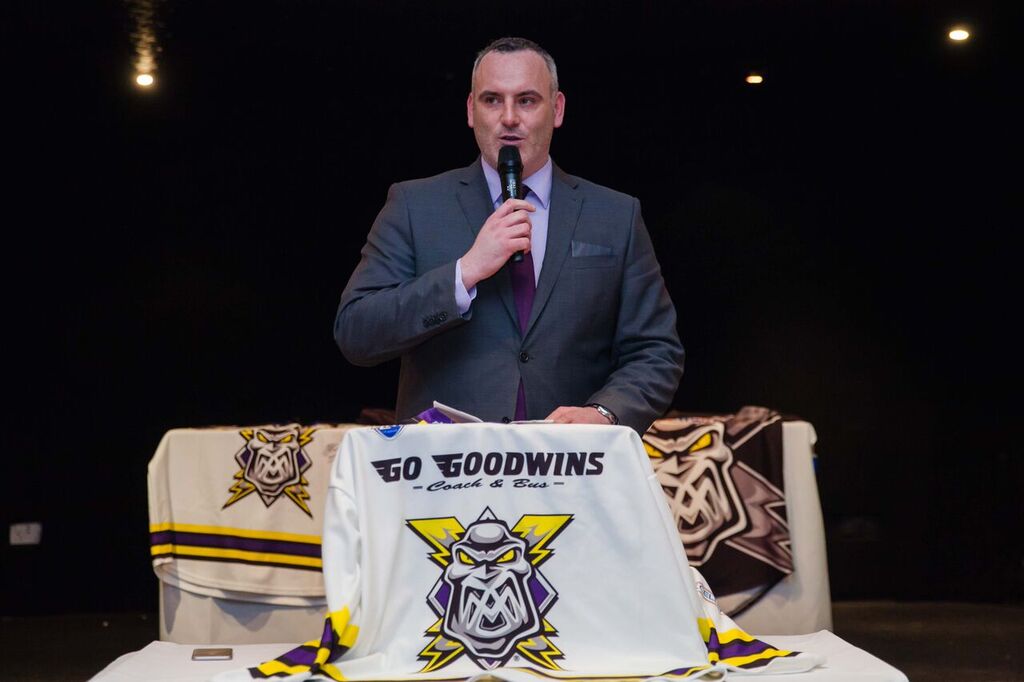 Hi Storm fans,
I hope you're all well, and the off-season is just about bearable for you all!!
I am currently out in Lanzarote, staying at our main sponsor, Wes Goodwin's superb pad. It's been great to get away for some RnR, the weather has been brilliant bar a day of really overcast conditions, but seeing as it's a slightly cloudy morning here, I thought I'd sit down with the laptop and write up another blog for you all.
The question you all are wanting answered is, "How is Pach coming along with recruitment?"……well, very well in fact. As you all know, last summer Pach literally built 2 teams, one originally in Hull, and then again in Manchester, and given the time constraints on him, everything had to be rushed. Not this summer though. Pach is meticulous in his recruitment, he spends hours upon hours reviewing game tape on each player he is scouting, sourcing references from multiple people on a given player too. As I've said previously, we are placing huge significance on securing not just good hockey players, but quality human beings too. Guys who "get it" & display strong leadership qualities.
We will most definitely have a few older guys in the squad next season, but there will be that blend of youth and experience, something Pach & I felt was lacking last season.
People always comment on how well Pach & I get along, it's true, we do. Why is that? I reckon it's because we are both workaholics who care massively for the Storm franchise. We're both passionate individuals who expect the same work ethic from everyone else involved with the Storm that we have ourselves. Even though I'm on holiday, we still speak 2-3 times per day minimum, updates on contract offers, passing on other player options, discussing how that player possibly fits into what we are building here. That aspect is critically important to a new franchise in essence, such as ourselves. Pach has to be sure that he is first and foremost getting a player who is going to "buy in" to his vision on the ice, and on the business side, I have to be sure that the player is also acutely aware of the need to engage with fans/local & wider community to help further grow the Storm brand. We want good ambassadors here in Manchester. I can log into my Skype at any time of day or night, and I will always see "Omar Pacha is online"…….he never stops. Other coaches will head off on a well-deserved holiday for a couple of weeks or take time out, not Pach. He's on it 24/7, and I love that commitment.
Some of you will have seen my tweet a few weeks back talking about something really exciting happening in Storm land. I can't go into much detail right now, but it is indeed something really exciting for our Organisation & a really positive development for the franchise overall. We hope to have all the info out on that front in the coming weeks. Also, on the commercial front, things are coming along very nicely too with new sponsors already on board that we will announce in due course, plus returning sponsors too. This is something that's very important to our Org, and is a big area for me to focus on ahead of the new season. A lot of sponsorships in ice hockey are driven by you the fans, fans who maybe run their own businesses, or work for companies that entice their bosses to look at sponsorship opportunities with their respective club that they support. Please pass on my contact info to anyone you feel would be interested in sponsorship ahead of the new season (gm@manchesterstorm.com) & I will gladly discuss with them in detail the multiple options available.
Right……. I think that's a glimpse of sun pushing through the clouds I see, so time for me to get off the laptop (no doubt I will receive another text from Mark Johnson telling me to get off it) and go catch some rays!! Just thinking, I reckon Wes Goodwin should let us hold an End of Season bash out at his pad here in Lanzarote, what do you all think (?!)………I'm sure he won't mind!!!!
Finally, don't forget that this Monday 31st May is the final day for "Early Bird" season tickets, don't regret not getting in now, trust me, this season coming up is going to be a VERY exciting one for the Storm, one that continues to show growth on and off the ice, and a team that will grip the imagination of the Manchester people. And you just never know……….keep your eyes peeled to social media, we might just announce a player signing soon.
Oh, and seeing as we've been asking for fan photos whilst away on holidays this summer, I couldn't not add one myself! #StormOnTour #ATTWWY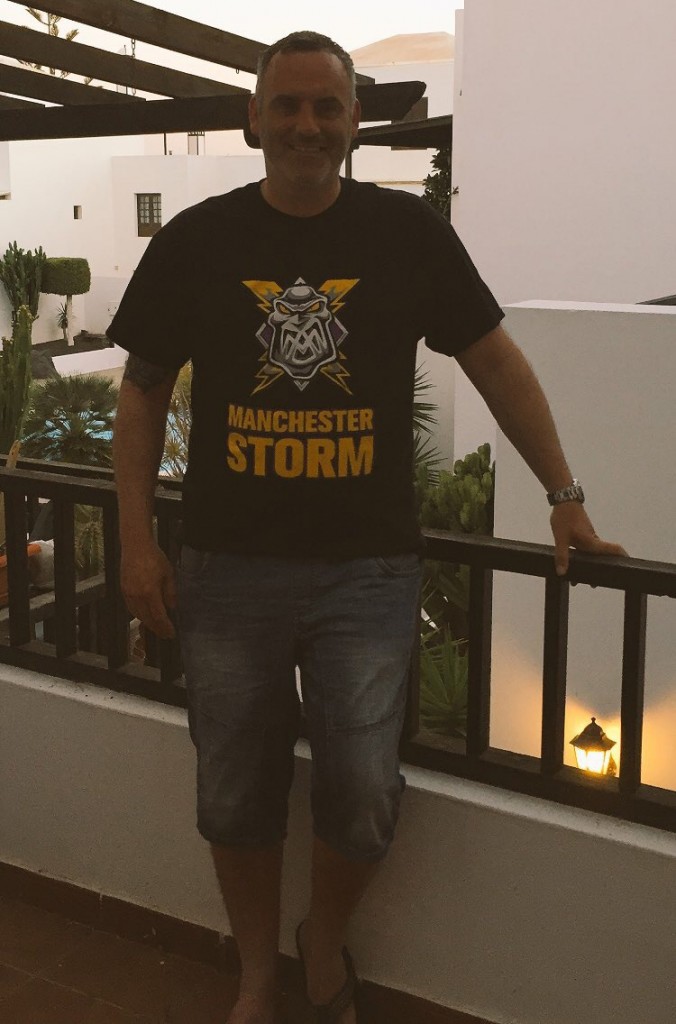 Take care,
Neil