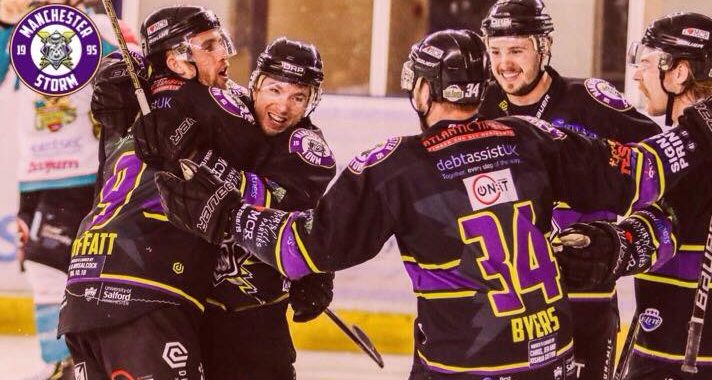 MATCH REPORT: Giant win for the Storm at home!
Tickets for Storm's upcoming home game against the the Coventry Blaze can be ordered online HERE, or by calling the Box Office on 0161 926 8782, or in person at the box office. Face-off is Saturday 30th March, 19:00 face-off. This is the final game of the regular 2018/19 season, and crucial in the race for the Playoffs, so don't miss out!
Last night, Storm defeated visitors, the Belfast Giants in thrilling seven goal game!
Both teams came out strong in the first twenty minutes of play. Ten minutes in, despite chances for both sides, there were still no signs of a goal.
Storm were the first to be handed a penalty, when Ruopp was sent to the box for holding at 10:39. Springer followed suit at 11:33 for high-sticking. Two men down gave the opposition the upper hand. At 13:21 Giants found their chances, Baun scoring on the powerplay, assisted by Murphy and Riley.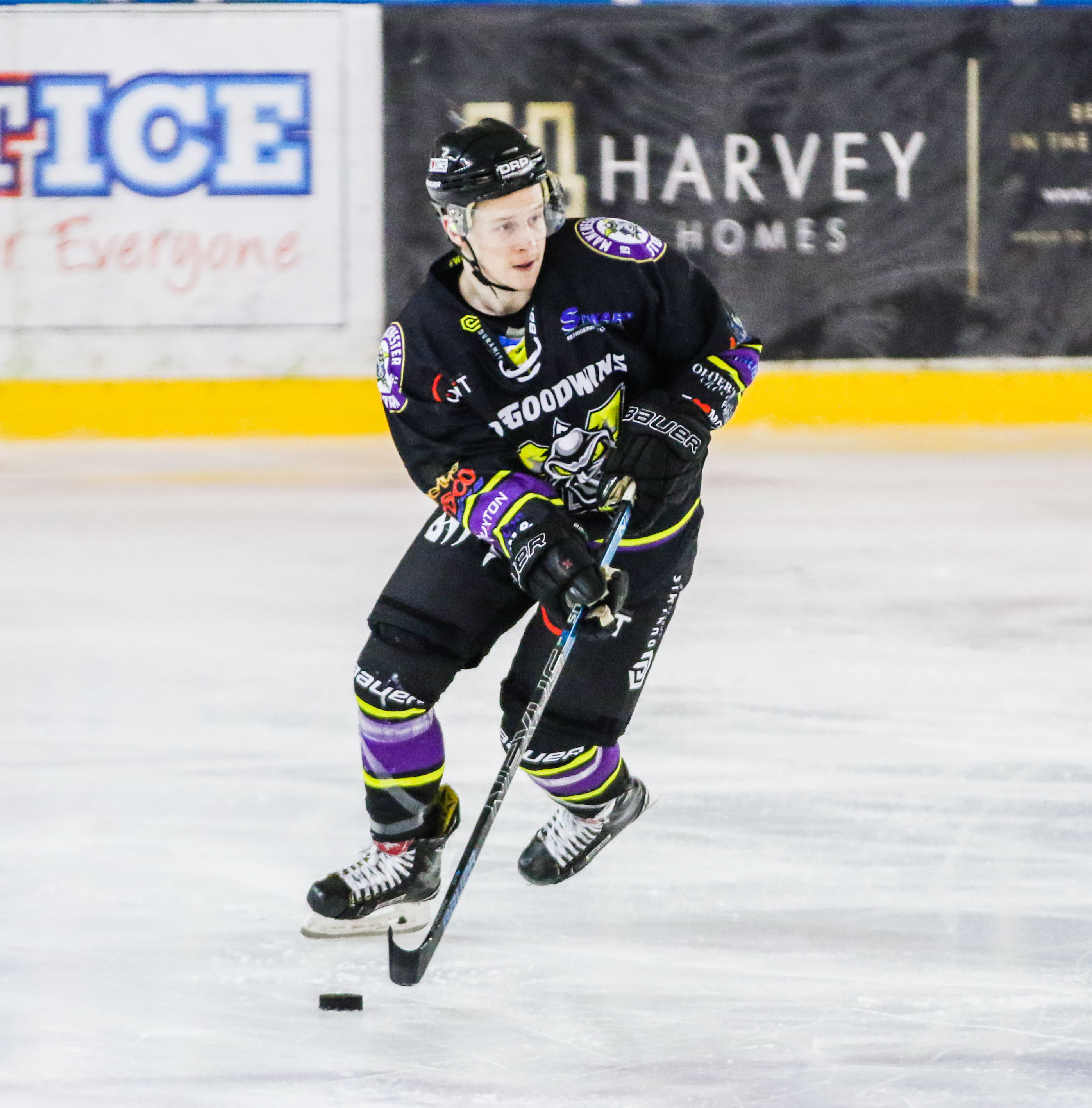 The Storm came out pushing to equalise in the second period. Two minutes in, Ehrhardt was sent to the penalty box for tripping. The Giants were unable to get goal number two, when Storm held up a strong penalty kill, Bakker and Byers managing to get some short-handed shots against Beskorowany.
Storm's first goal appeared at 30:17, scored by Byers, who scored with a backdoor goal, assisted by Hammond and Moffatt.
The Storm went on the penalty kill when Ruopp was handed a two minute penalty for interference four minutes in. The penalty kill saw Bakker blocking shots and going on a short-handed breakaway, to be denied by Beskorowany. Giants second goal was scored on the powerplay by Vandermeer, assisted by Higgins and Smotherman at 35:42.
Chances of another goal during some skilled 5 on 3 hockey was denied, when Ginn pulled off save after save. Storm had two men in the box again, for too many men, and MacMillan for tripping. Giants took a penalty at 39:36, Ferland for holding, yet still had the upper hand with a penalty kill.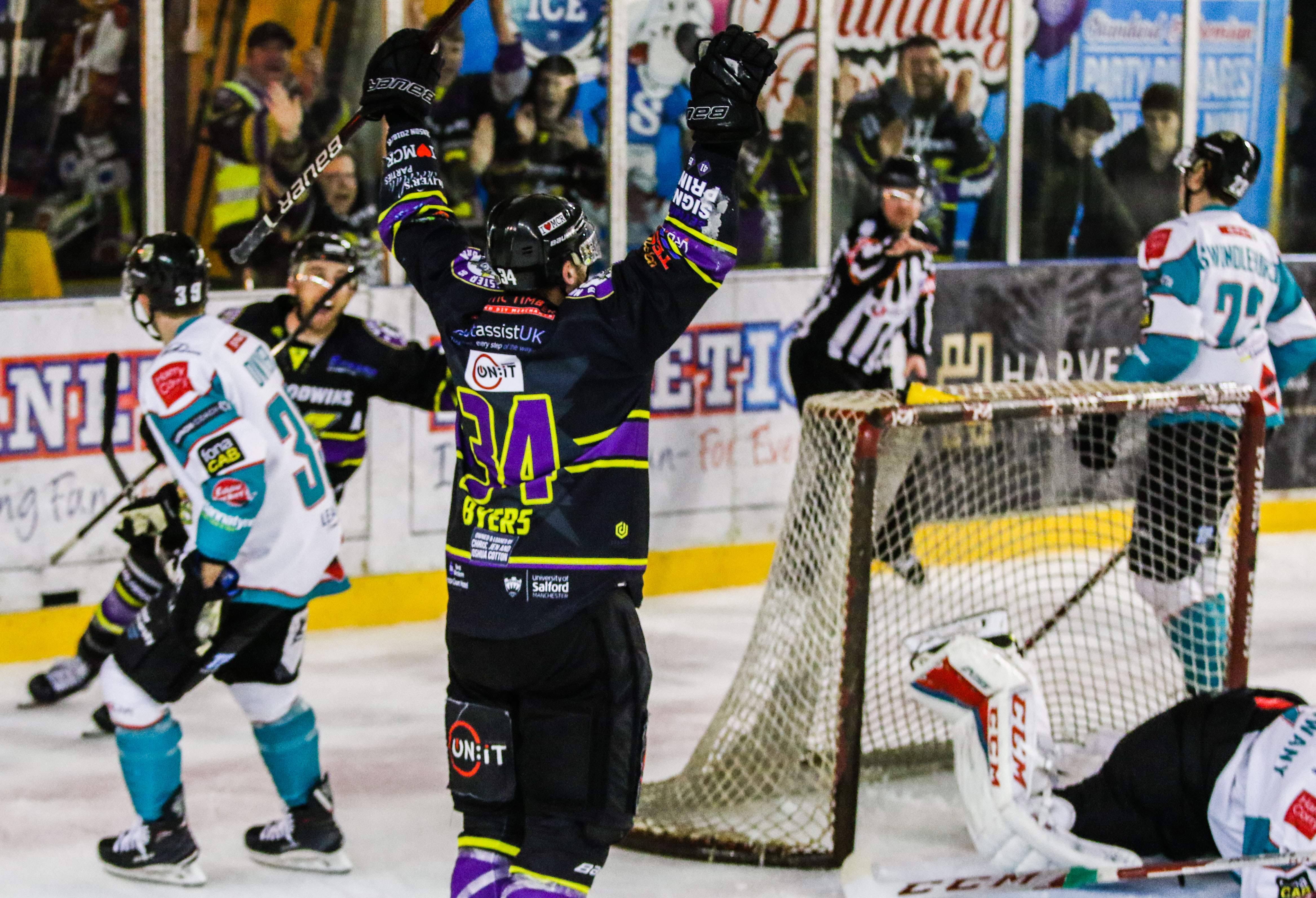 The third was the most thrilling of all. This saw two early goals from the Storm, the first scored by Hammond on the powerplay at 41:14, assisted by Linsmayer and Long. They took the lead against the Giants less than 30 seconds later, when Moffatt deked the puck past Beskorowany, Hammond taking his third point of the night with an assist.
Storm put the scoreline up by two at 52:13, when Long fired a goal past Beskorowany in a two on one opportunity, assists from Linsmayer and Ehrhardt.
In final minute, Higgins was sent to the penalty box, and was given a 2+2 for high-sticking. This was the opportunity Storm needed to keep that two goal difference. Beskorowany was pulled for an extra attacker in the final two minutes of play. However, it was Storm who sealed the deal with a three goal lead, when Byers scored an empty net goal, and his second of the night at 58:52.
It was HUGE win for the Storm, the final score sitting 5-2, maintaining their home form with two points. This puts the Storm back in a playoff position. It also puts four points between Giants and current league leaders, Cardiff Devils. 
Man of the Match for Belfast Giants went to #39 Patrick Dwyer.
Man of the Match for Manchester Storm went to #1 Matt Ginn.
Shots on Goal: Matt Ginn – 36
Shots on Goal: Tyler Beskorowany – 30
Referees: Tom Darnell and Tom Pering
Don't miss our final home game of the regular season, against visitors – Coventry Blaze. Tickets for this game will be selling quickly, contact liam@storm-office.com for group bookings, you can also buy tickets via the Manchester Storm website to avoid disappointment.
Don't miss the opportunity to own and loan a Storm players jersey this season! More information on own and loan can be found here. We have also hit the final two OSC events of the season – Quiz with the Storm, Sunday 24th March, and end of season Awards Night, Tuesday 26th March, get in touch with the Official Supporters Club for last minute bookings!