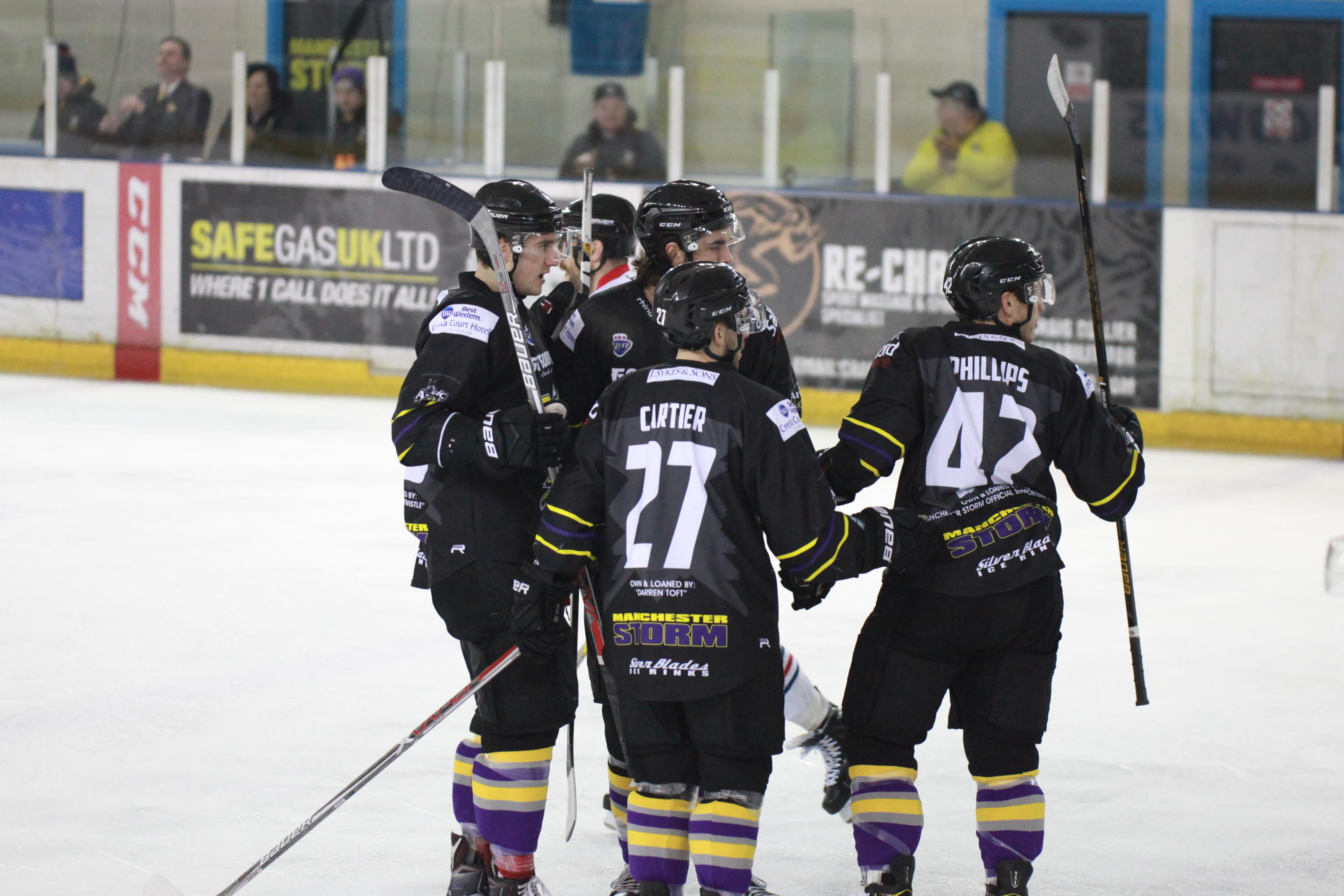 Match Report & Goals: Storm 4-2 Dundee Stars
TICKETS: The Go Goodwin's Manchester Storm are back in action on Saturday 4th February as we face the Coventry Blaze in EIHL action. Faceoff is at 7 pm and tickets can be ordered online, by calling the box office on 0161 926 8782, or in person at the box office!
Your Go Goodwins Manchester Storm came from behind this evening to beat a determined Dundee Stars 4-2 in front of a packed Storm Shelter this evening!
The first period saw both sides going close early in the period, with Dundee having the first chance of the night. The play flowed end to end, with Storm getting the majority of the time on the puck, with Fallon in the Dundee net stopping everything coming his way early on. Joey Sides was able to put the visitors ahead at 12:26 when he slotted home from a Bruijsten assist. However, it wasn't long until the Storm were level, when Paul Swindlehurst grabbed a goal in his 200th appearance in the EIHL, when he blasted home a laser from the blue line with 9:45 to go in the period.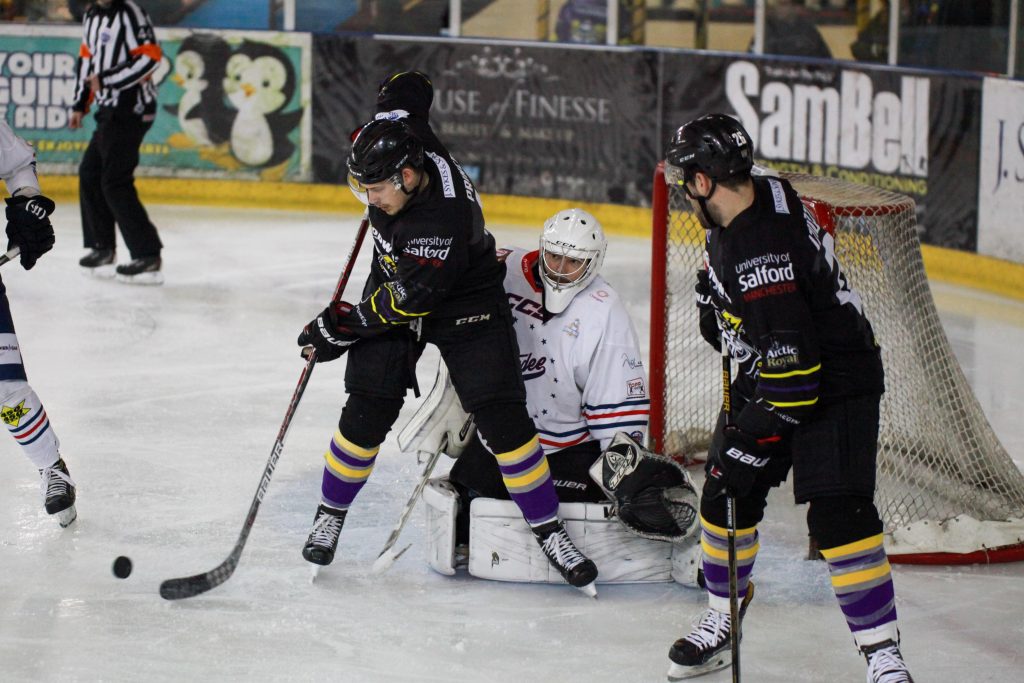 The second period saw Storm up the pressure on our Scottish visitors, as they tried to take the lead for the first time during the game. Storm's effort was rewarded when Mario Trabucco was able to convert off of Patrick Valcaks silky smooth pass to send the Shelter wild with 15:51 to go in the 2nd. Storm then doubled their lead when Adam Harding, went top shelf with 11:57 to go in the period after a fantastic no look, backhand pass from Mark Heatley. The play continued to be dominated by the Storm, but the Stars were weathering everything that came at them for the rest of the period.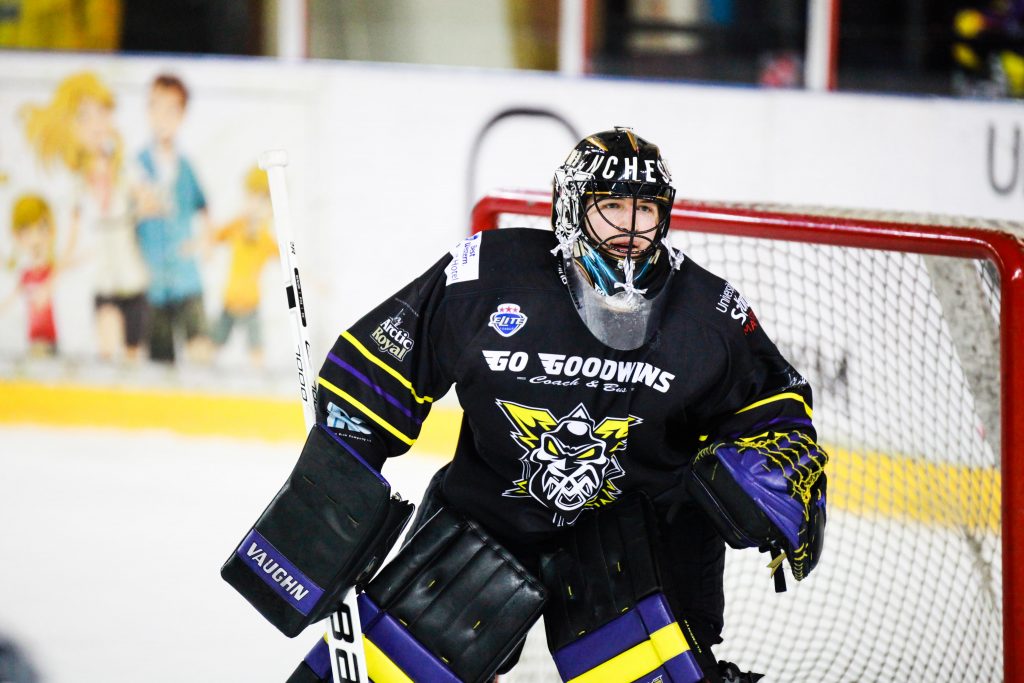 The Stars clawed one back early in the third when Sides grabbed his second of the evening with 18:33 left to play. The goal helped to spur on the Stars, who gave it all they could, but were unable to break past Mike Clemente again in the Storm net. Darian Dziurzynski grabbed the Storm's fourth of the night when he slotted through the 5-hole of Fallon to secure both points vital league and conference points!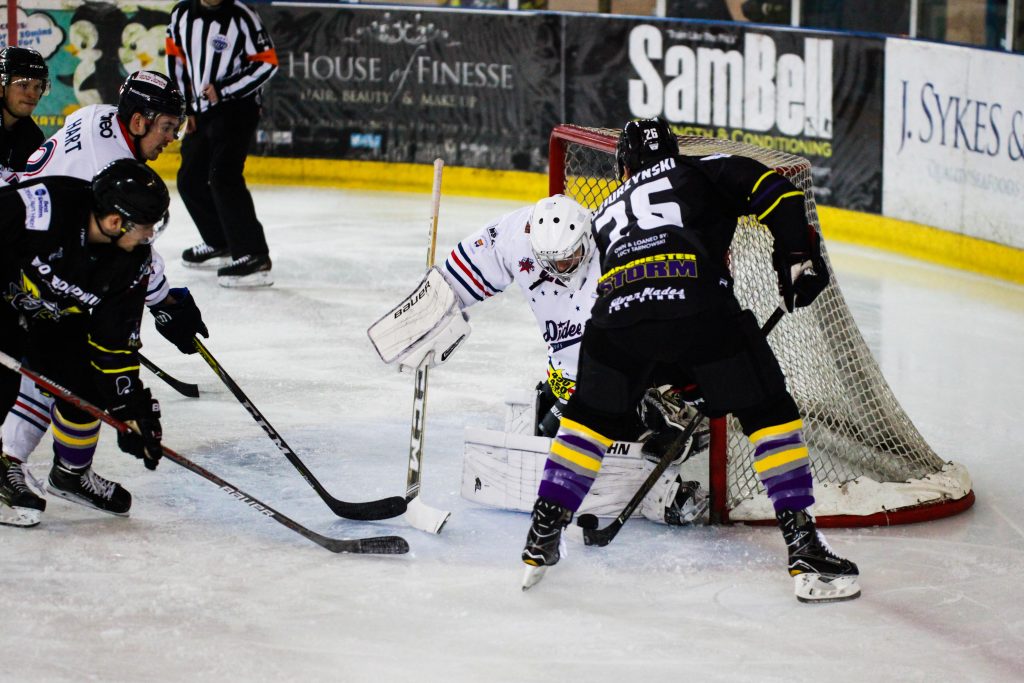 Tomorrow your Go Goodwins Manchester Storm travel north once again, as they face the Edinburgh Capitals at Murrayfield Ice Rink, F/O at 6pm. They then return home for next Saturday's crucial game against the Coventry Blaze here at the Storm Shelter, F/O 7pm. Tickets are now available for what could be a decisive game in the "road to the playoffs". You can purchase them online, in person at the box office, or over the phone by calling 0161-926-8782!