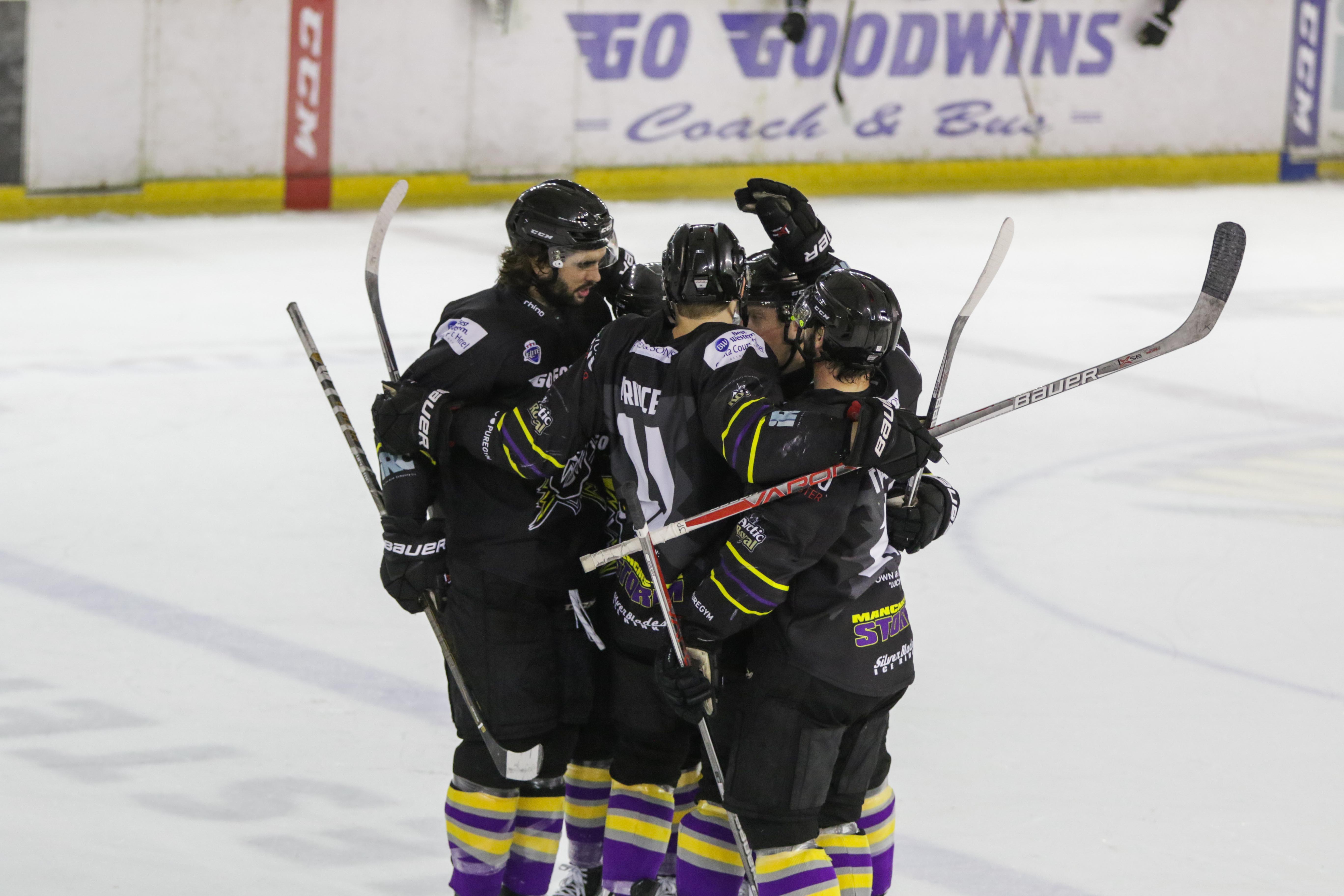 Match Report: Storm 1 Belfast Giants 2
TICKETS: The Go Goodwin's Manchester Storm are back in home action next Wednesday, 14th December, as we take on the Belfast Giants here at the Storm Shelter in the Challenge Cup Quarter Final! Face off is at 7:00pm, and tickets can be ordered online or by calling the box office on 0161 926 8782, or in person at the box office.
The Go Goodwin's Manchester Storm were unable to repeat their last performance against the Belfast Giants, as the Northern Irish men held on for a 2-1 victory.
The first period started out well for the Storm, who controlled the puck for a vast majority of the time. However, the Giants were able to take the lead when Chris Higgins gave the visitors the lead just after the 11th minute. The Storm were able to strike back minutes later when "Captain Fantastic" Trevor Johnson converted on the power play with a booming shot from the blue line. Tempers flared following this with not one, but two fights within 60 seconds.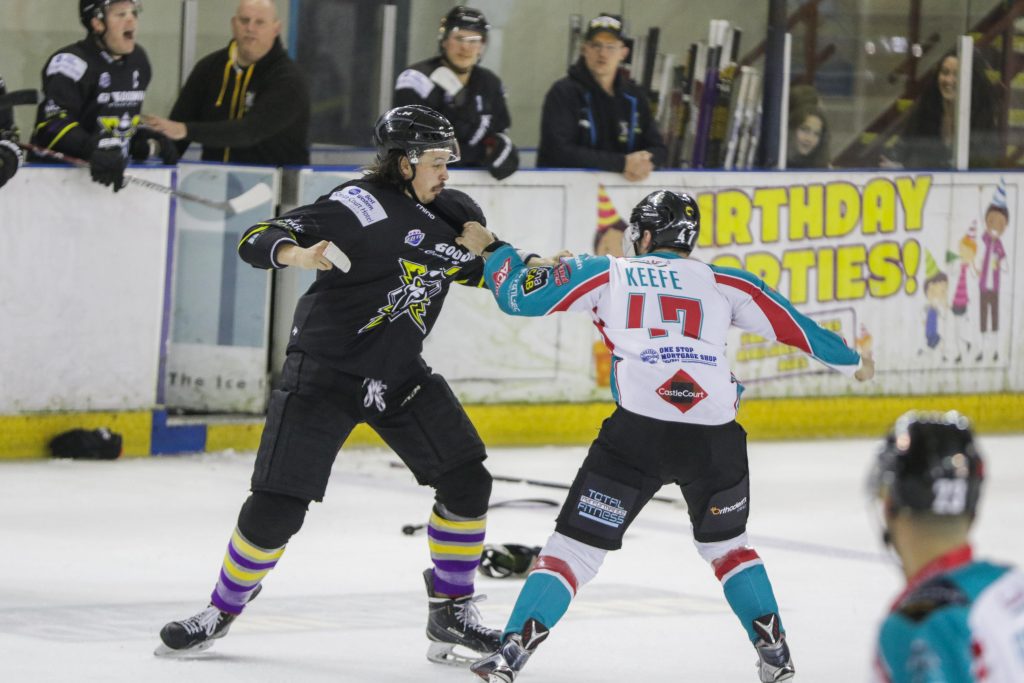 The second period saw the play move end to end, with both sides going close but unable to get past either netminder. Tempers once again flared towards the end of the period when Higgins speared Storm's Adam Harding following a high sticking call. Higgins was subsequently ejected from the game, giving the Storm a 7 minute long power play, which they were unable to capitalise upon.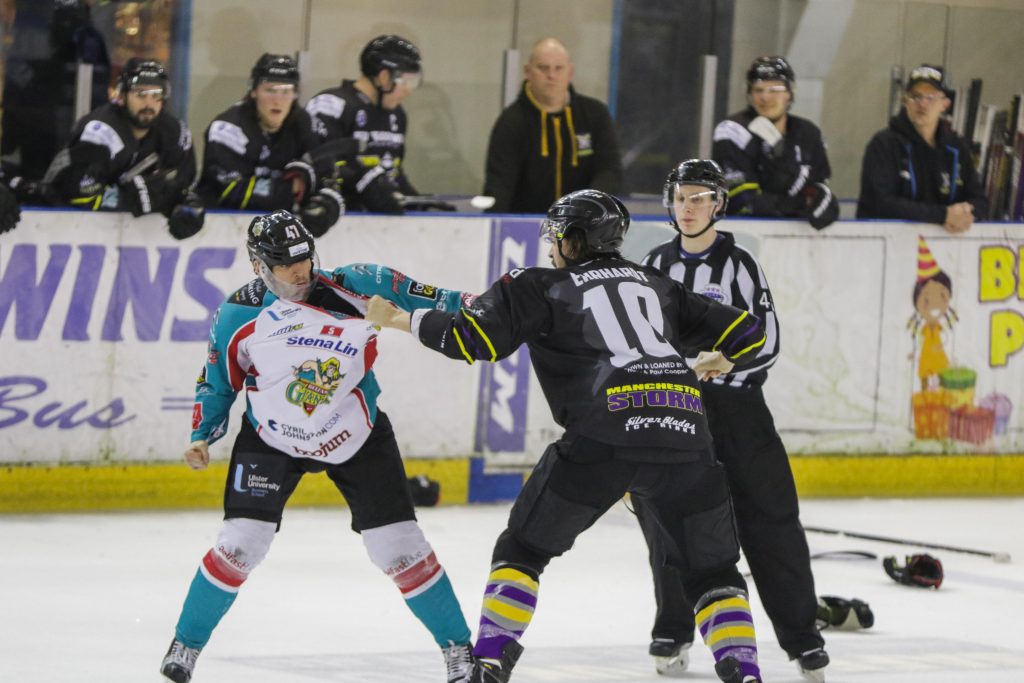 The third period saw much of the same, as Storm continued to push hard for the go ahead goal, but it was Giants defenceman, Matt Nickerson, who was able to break the dead lock, with just under 10 minutes left to play in the game. The Storm battled hard, throwing everything but the "kitchen sink" at Whistle in the Giants net, but the netminder stood on his head and was able to keep the Giants 1 goal lead until the final buzzer.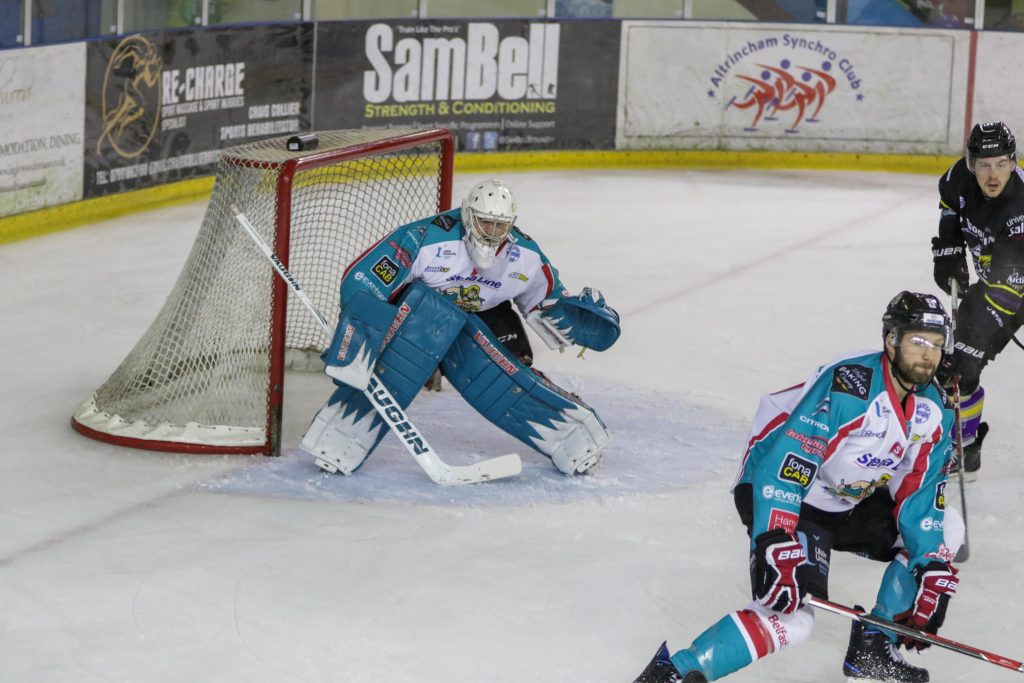 The Giants are our visitors once again, this time on Wednesday, when we face them in the first leg of the Challenge Cup quarter final here at SilverBlades Altrincham. Face-off for this highly anticipated game is at 7pm, with tickets selling fast!
MATCH HIGHLIGHTS: