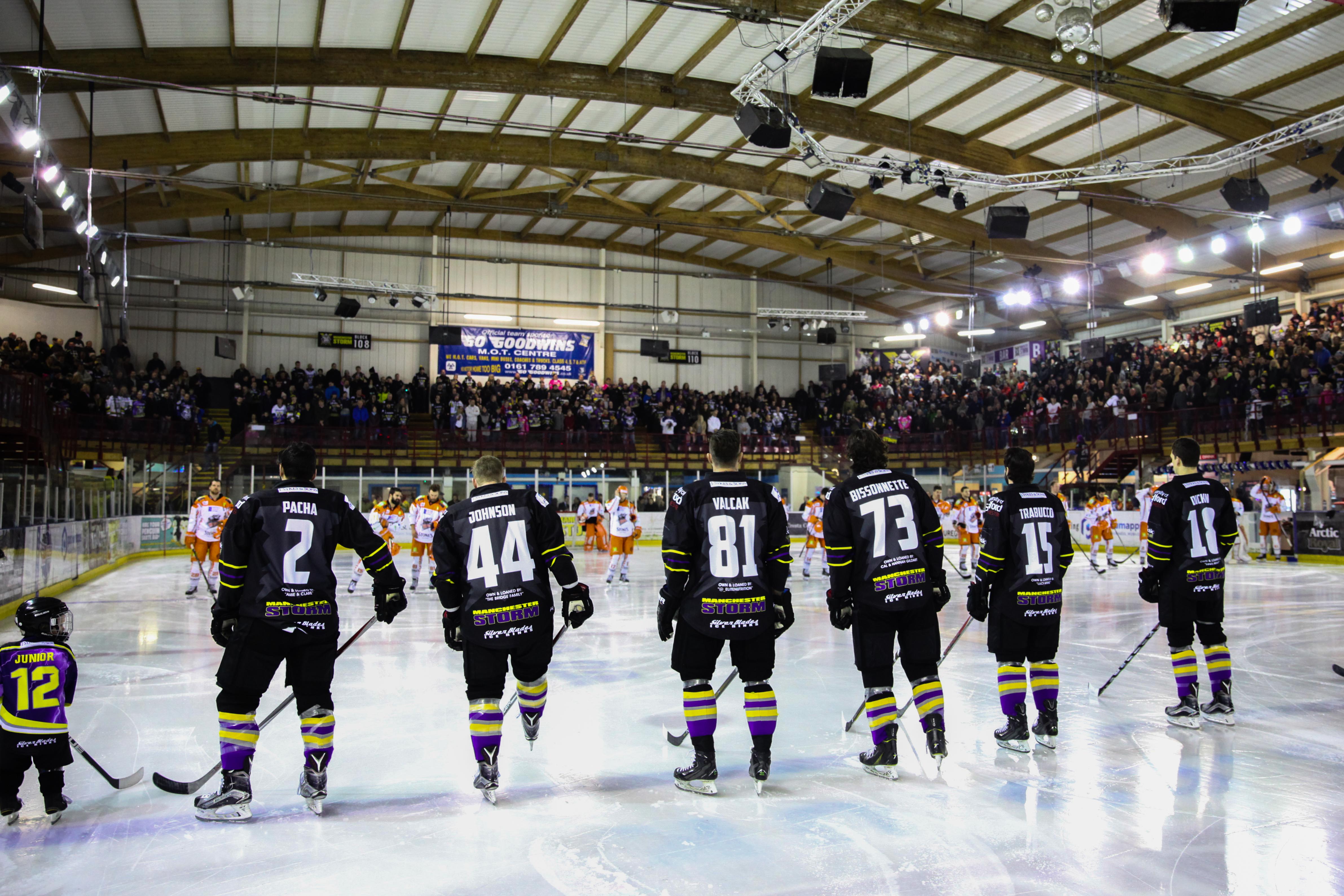 Match Report: Storm 1-4 Sheffield Steelers
TICKETS: The Go Goodwin's Manchester Storm are back in action on Saturday 7th January as we face the Fife Flyers in EIHL action. Face off is at 7pm and tickets can be ordered online, by calling the box office on 0161 926 8782, or in person at the box office!
Your Go Goodwins Manchester Storm were on the receiving end of a 4-1 home defeat at the hands of arch-rivals, the Sheffield Steelers.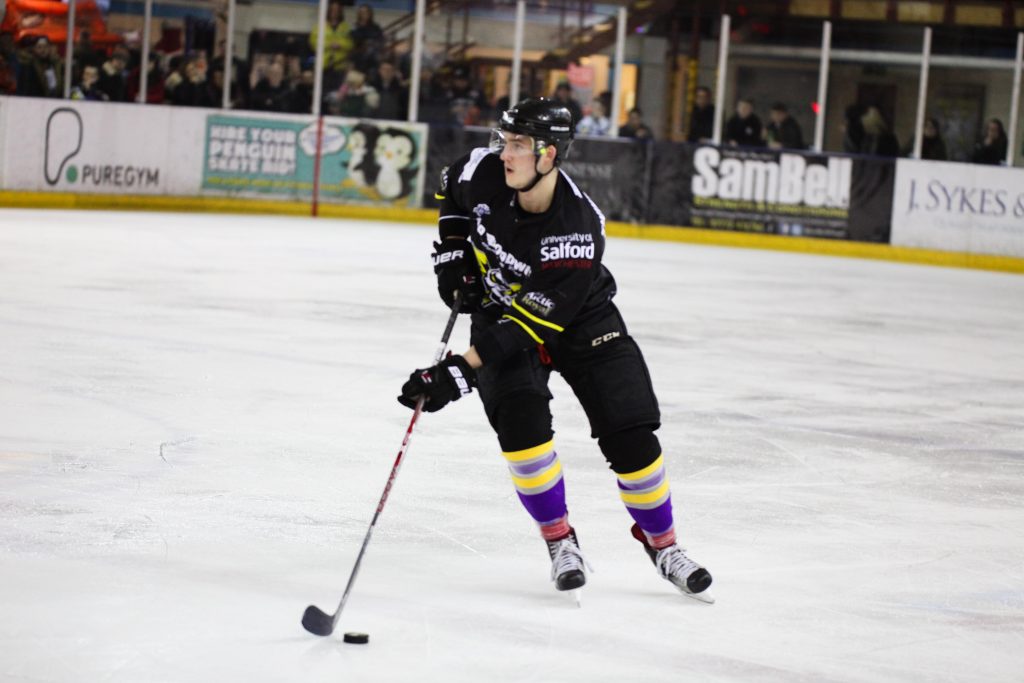 The first period saw both teams going close early on, with both Mike Clemente in the Storm's goal & Ervins Mustukovs between the pipes for the Steelers, having to pull off some fantastic saves to keep the game goalless. However, the visitors were the first on the board, 13 minutes into the period, when Mike Ratchuk was able to convert from a Markus Nilsson pass, whilst on one of the many Steeler power-plays. The Steelers added a second with 21 seconds to go in the period, when John Armstrong was able to capitalise, once again on the power play.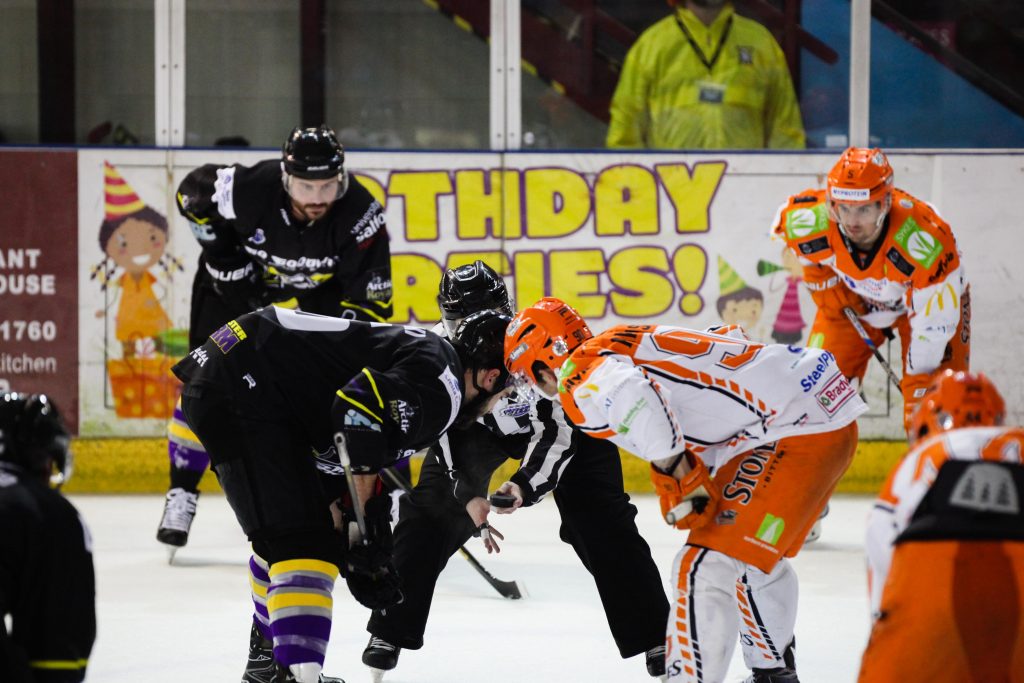 The second period, while seeing no scoring, certainly saw plenty of end to end action, as Storms Mark Heatley received a 2+10 penalty for checking from behind, and Connor Varley was ejected from the game for high sticks, as the physicality of the game went up a gear. Big hits were being delivered by both sides, and once again, the net minders were to thank for no goals being scored, due to some impressive saves from both netties.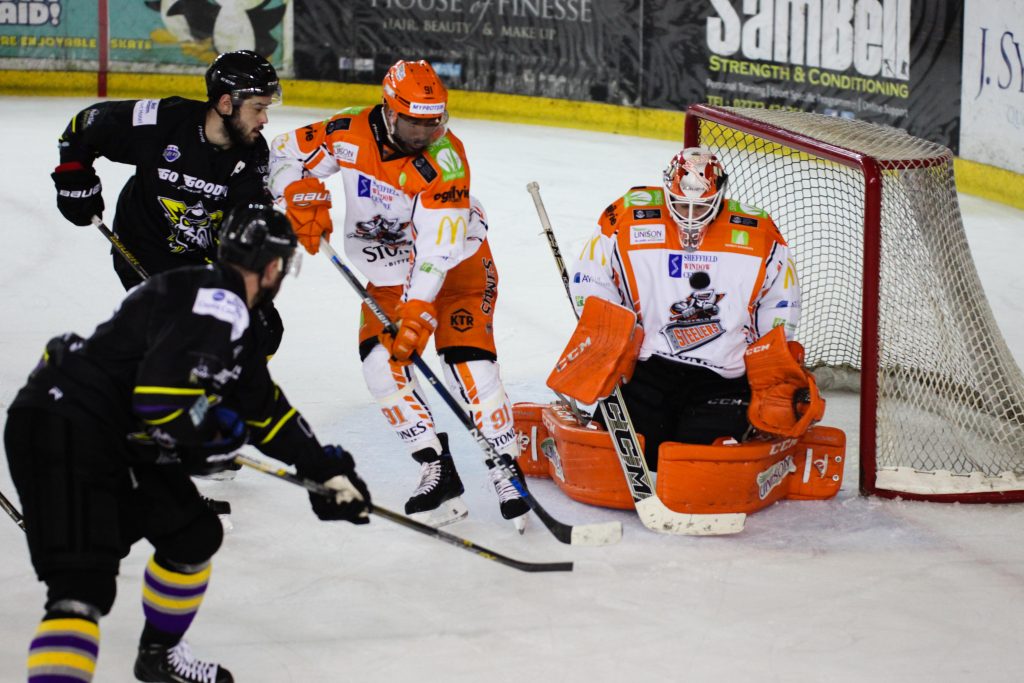 The visitors however, were able to further increase their lead in the third, as with 8 minutes to go in the period, Ratchuk found the net for his second of the night to all but win it for the Steelers. Despite a late fight back from the Storm, which saw Darian Dzuirzynski pull one back, much to the delight of the sell out crowd, the Steelers Robert Dowd was able to slot home an empty net goal with 12 seconds to go to seal victory for the Yorkshire men.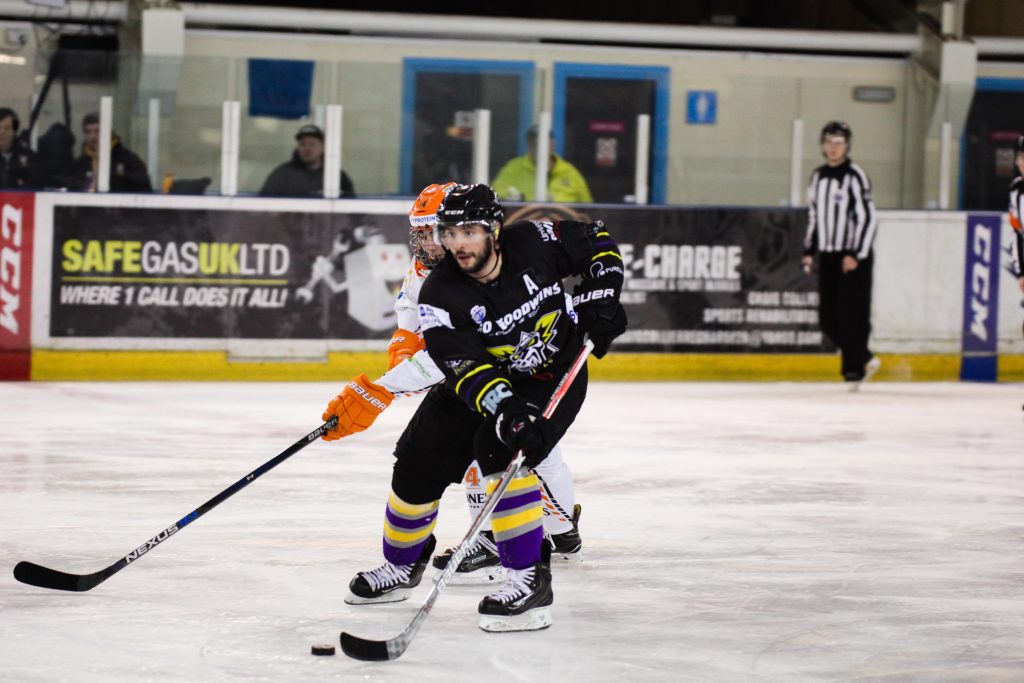 The Storm look to get back into winning ways when we face the Fife Flyers next weekend in another "Home and Home" series, with the Flyers visiting the Storm Shelter on Saturday (7th Jan F/O 7pm) before the Storm travel North on the Sunday to the Fife Ice Arena for the return fixture.
HIGHLIGHTS: