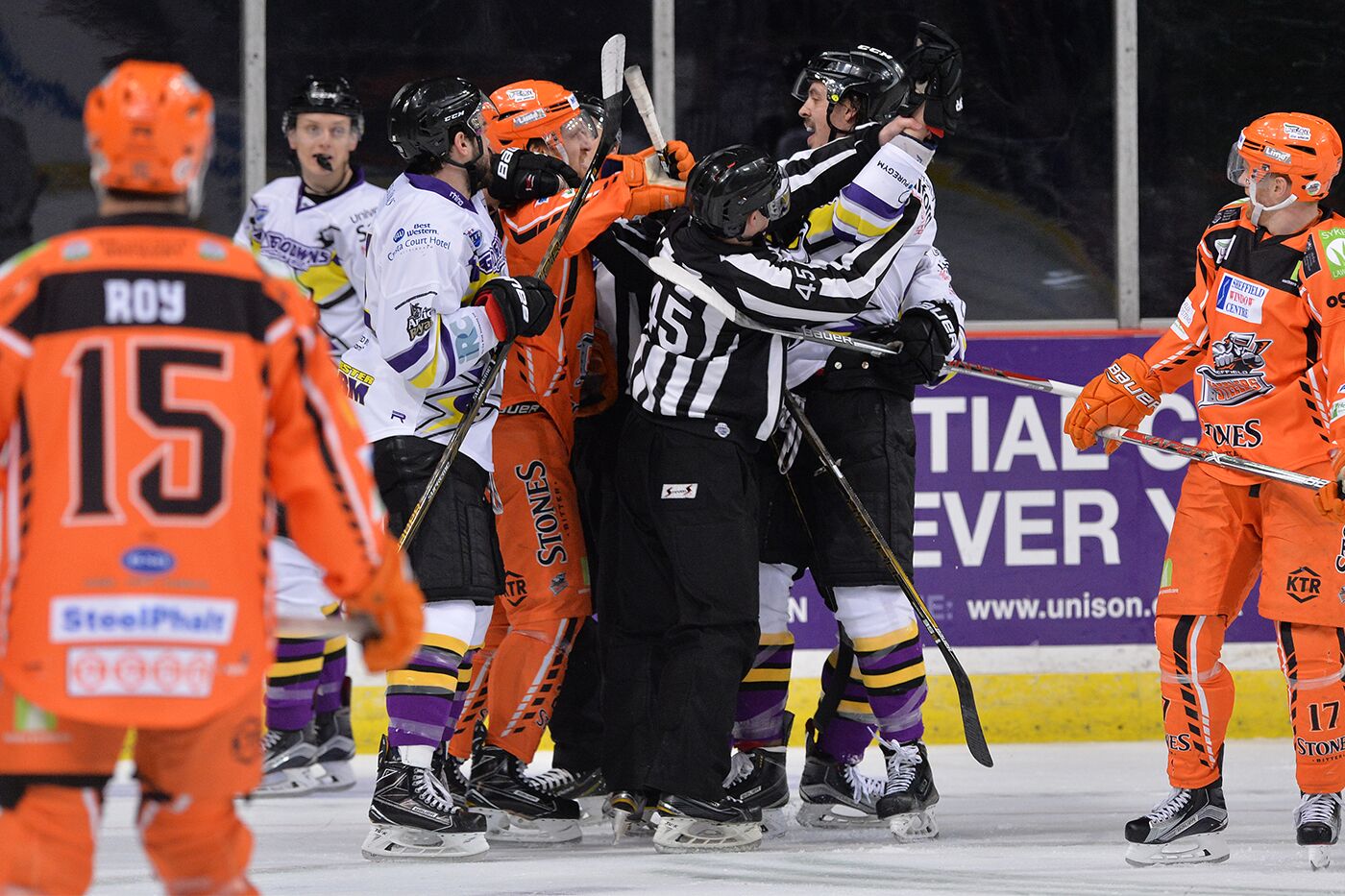 Match Report: Sheffield Steelers 2-1 Storm
TICKETS: The Go Goodwin's Manchester Storm are back in action on New Years Day with "The BIG One" as we face arch-rivals the Sheffield Steelers. Face off is at 5.30pm and tickets can be ordered online, by calling the box office on 0161 926 8782, or in person at the box office!
The Go Goodwins Manchester Storm saw their winning streak come to a heartbreaking end this evening when we went down 2-1 to the Sheffield Steelers at the Sheffield Arena, with the home side grabbing the winning goal with a minute to go in the game.
The first period, despite seeing no goals, saw plenty of action as both teams chased the puck from end to end of the ice searching for the opening goal. The travelling Storm fans, of which there were over 200, cheered the visitors on, but neither side was able to break the deadlock in the opening 20min, despite the Storm heading on a 2 minute power play when Jace Coyle got called for tripping with just over 5 minutes to go in the first.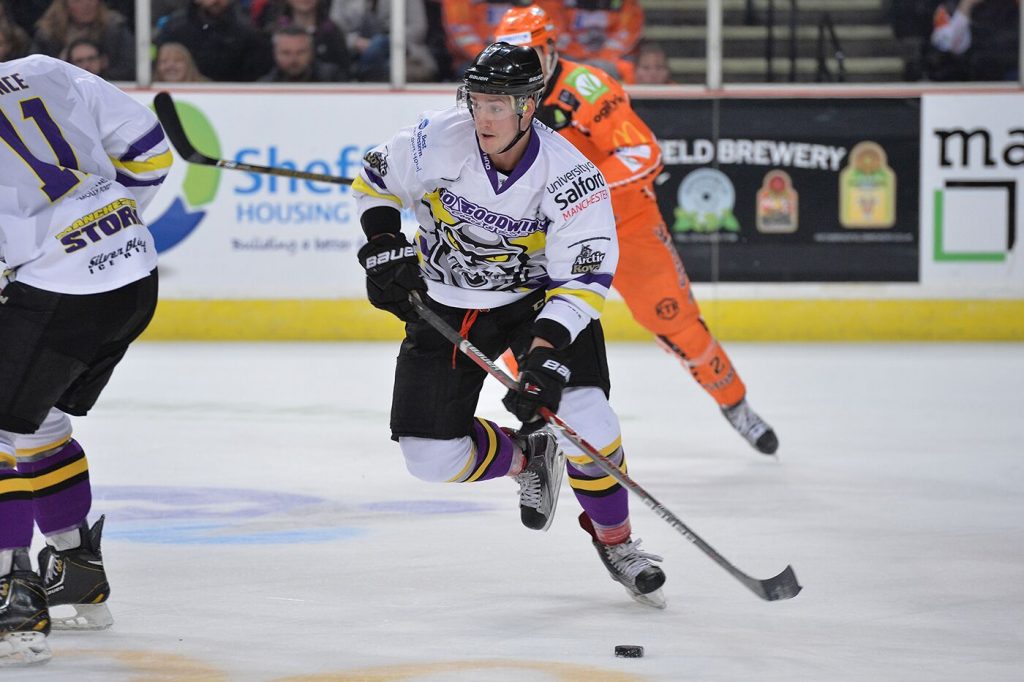 The Steelers were finally able to get on the board when Guillaume Desbiens slotted home early in the 2nd period, thanks to a Ben O'Connor pass. End to end hockey followed the opening goal, and the Storm went close on numerous occasions, including hitting the post at one point! Despite this effort, it wasn't until halfway through the third period that Darian Dziurzynski was able to get the Storm on the board, when he pounced on a Connor Varley pass, just as the Steelers killed a 2 minute penalty.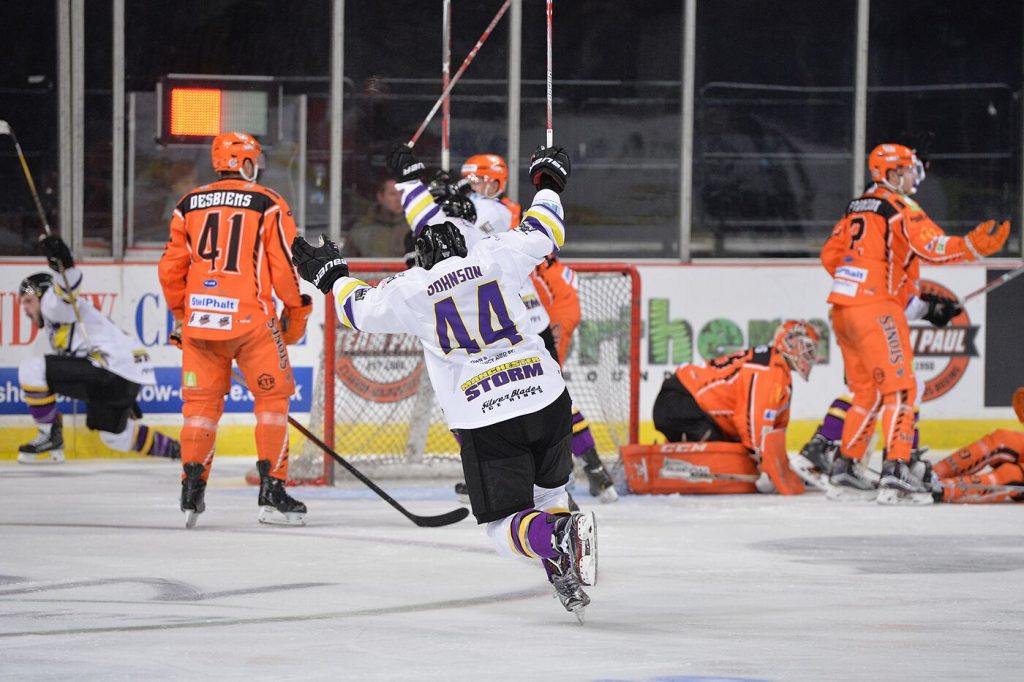 However, the Storms heart were to be broken with 60 seconds to go in the game, when Levi Nelson was able to convert from a Yared Hagos pass to give the Steelers a power play, game winning, goal.
The Storm now look ahead to tomorrows near sell-out game at the Storm Shelter when we welcome the Steelers in a rematch of tonights game. Tickets are limited, and selling fast, so be sure to buy yours now by calling the box office on 0161-872-9296 or on the website via the link above!