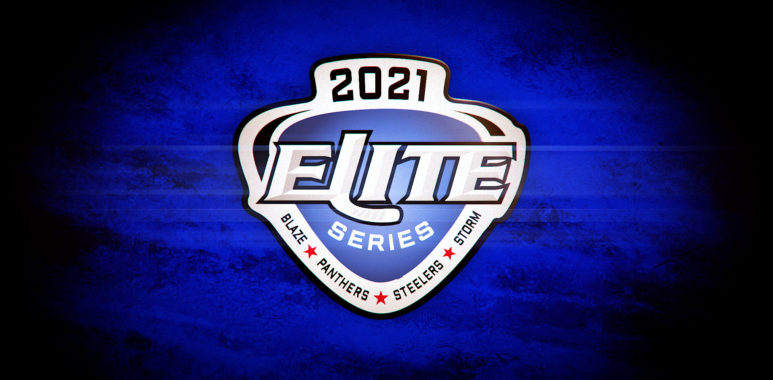 Match Report: Manchester Storm beat Coventry Blaze in Elite Series Opener
Long awaited, the 2021 Elite Series faced off with Manchester Storm and Coventry Blaze in Nottingham.
The first game saw Fawcett and Critchlow named alternate captains, with Ehrhardt making his return as captain.
First Period
It was Storm who were forced to make the first saves of the game, with new netminder, Bonar showing off his skills.
Storm got a chance to capitalise when Peacock passed to young Brit, Ulrick, with Owen denying any chances.
First powerplay of the Elite Series went to Manchester Storm, when Antonov was called for slashing at 6.04. The powerplay lasted just 13 seconds, becoming 4on4 when Lake was sent to the box for interference.
It was British forward, Ciaran Long who scored first blood of the game, scoring a top shelf wrist shot from the hash marks at 13.01.
Storm were strong at forechecking from the go.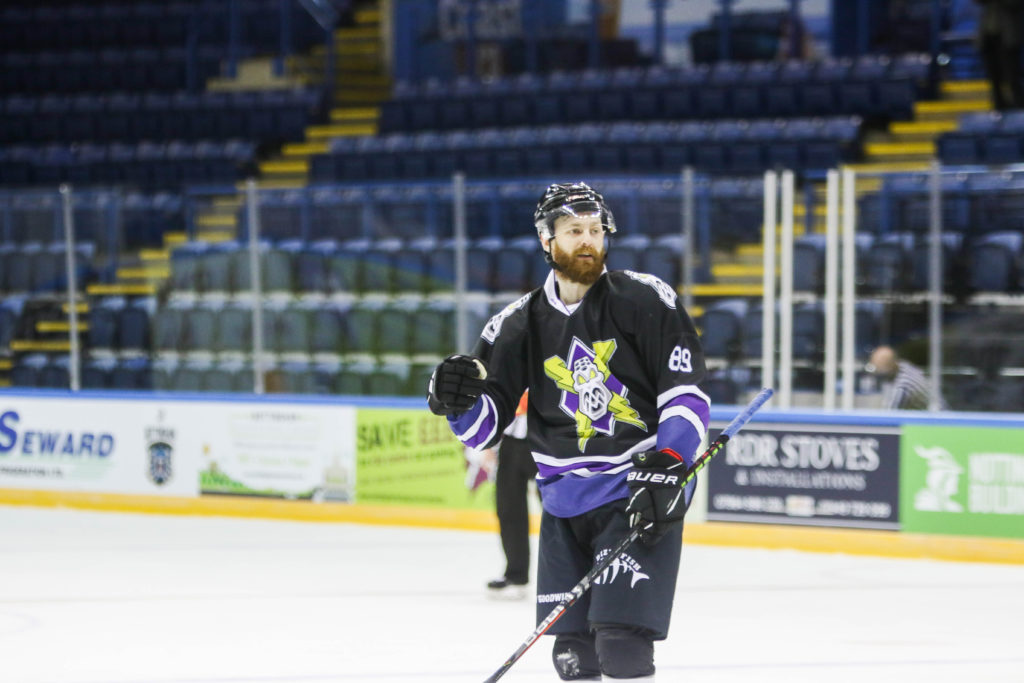 Second period
A pass in front of the net early on from Hammond to Jermain saw a scuffle around the Storm net, with Bonar somehow managing to keep the puck out.
The first ten minutes were end to end hockey with chances for both sides. All four lines looked to get even amounts of time, with the young Brits getting a chance to show their skills.
At the halfway point Storm took a delayed penalty, as Haywood headed to the box for tripping. Critchlow got a chance on a short handed goal on a pass from Lake to be denied by Owen.
Storm saw a chance to capitalise when Laakkonen was sent to the the box for hooking at 37:38. Ehrhardt fired the puck in on the powerplay, with Simmonds putting the puck in the slot on the back post at 38:27.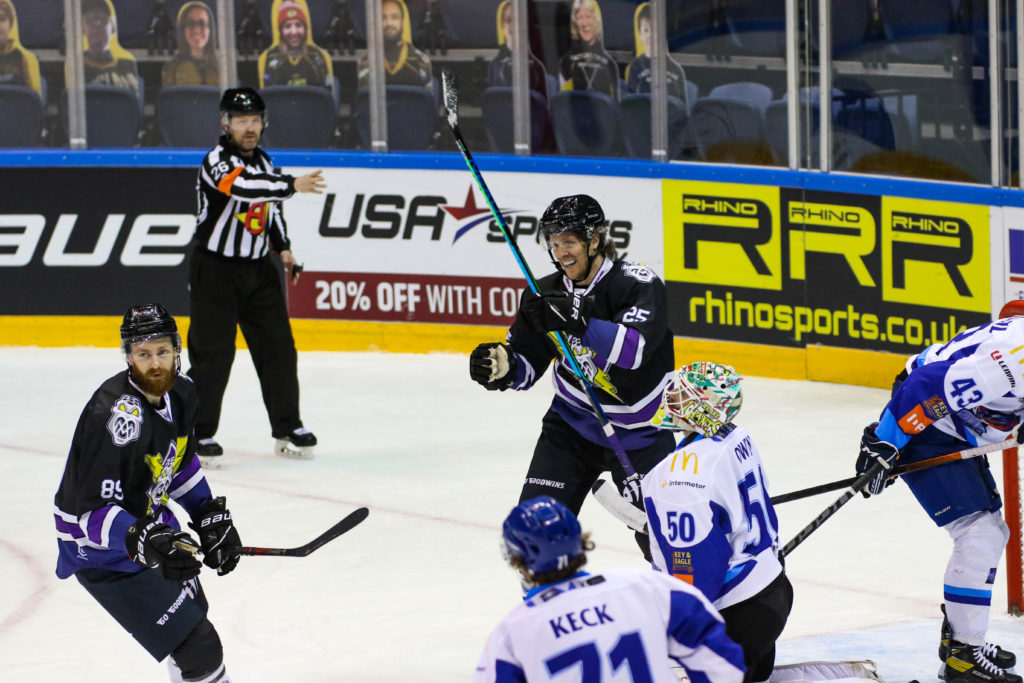 Third period
Too many men was called against the Blaze at 44:14, Lundell Noer, worked hard to take the chance of a three goal lead, but Owen kept the puck out.
A hooking call against Storm at 46:33, saw Blaze answer on the powerplay 25 seconds later, when Edvardsen put the puck in the slot on a pass from Laakkonen.
Former Storm player, Hammond equalised for Blaze with just minutes to go in the third with a snipe straight into the net at 58:03, assisted by Keck.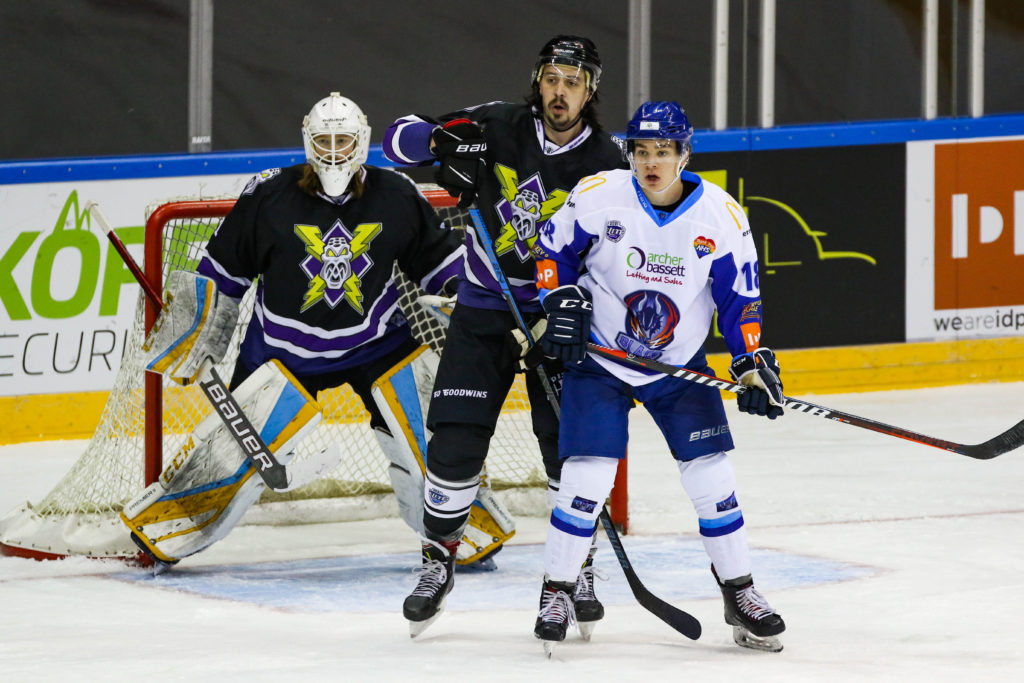 Overtime
Fortier, Ehrhardt and Lake were the starting line for overtime.
Gran and Fortier both had great chances to get pucks to the net, but Owen held strong.
Fawcett went on the breakaway at the halfway mark, Owen once more not giving any chances of a goal.
Storm sealed the deal, with an impressive one timer by Lake in the final minute of play.
Overall, the game saw flashes of skills from both sides, with the likes of newcomers Fortier, Gran and Lundell Noer clicking well on a line together.