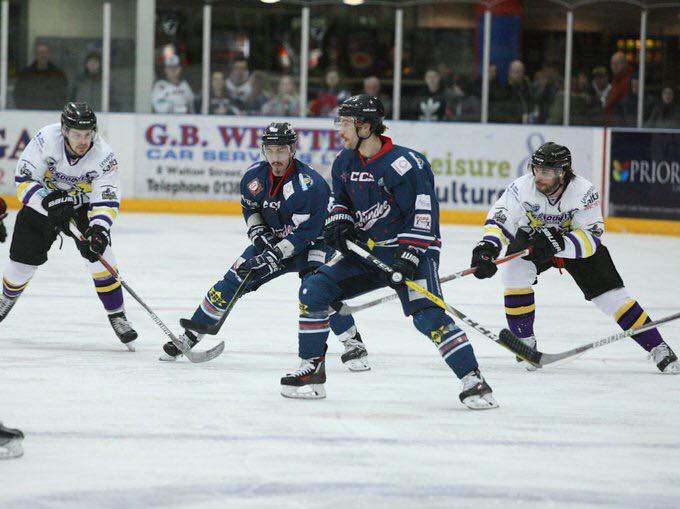 Match Report: Dundee Stars 4-2 Storm
TICKETS: The Go Goodwin's Manchester Storm are back in action THIS Saturday 11th March when we take on the Dundee Stars. Faceoff is at 7:00pm and tickets can be ordered online, by calling the box office on 0161 926 8782, or in person at the box office!
Your Go Goodwins Manchester Storm suffered a setback in our quest for a playoff spot this evening, as we went down 4-2 at the Dundee Ice Arena to fellow playoff rivals the Dundee Stars.
The first period couldn't have started out better for the Storm, with constant pressure causing numerous issues for the home side. Paul Phillips was able to break the deadlock with 12:15 to go in the 1st period, with a shot from the Storms own defensive zone! The unusual goal took an irregular bounce, causing Dundee netminder Joe Fallon to go the wrong way! This was followed up less than 4 minutes later, when Mark Heatley grabbed his second goal of the weekend, and the Storms second of the night, poking home through the 5-hole of Fallon. Despite being 2-0 down, the home side began to gain pace, and with 5:21 to go in the 1st, Cale Tanaka was able to give the Stars their opening goal.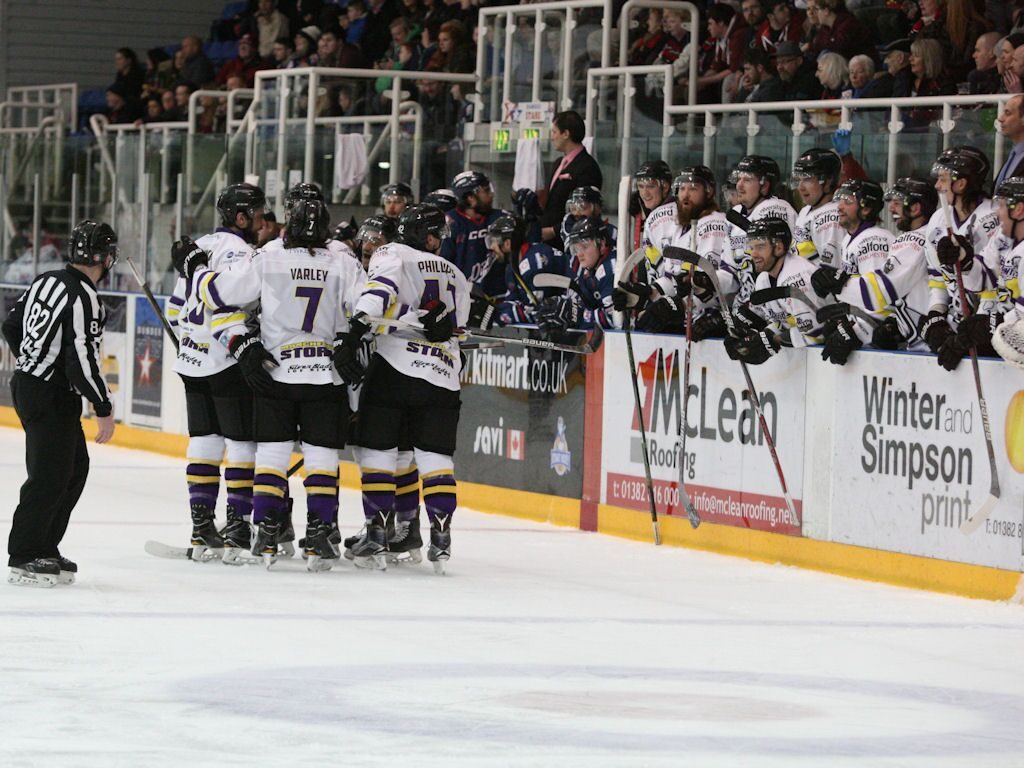 The Second period saw plenty of end to end action, inducing a disallowed goal for the Dundee Stars, but it took 18 minutes and 41 seconds for the first goal of the period to be scored by Tanaka, his second of the game!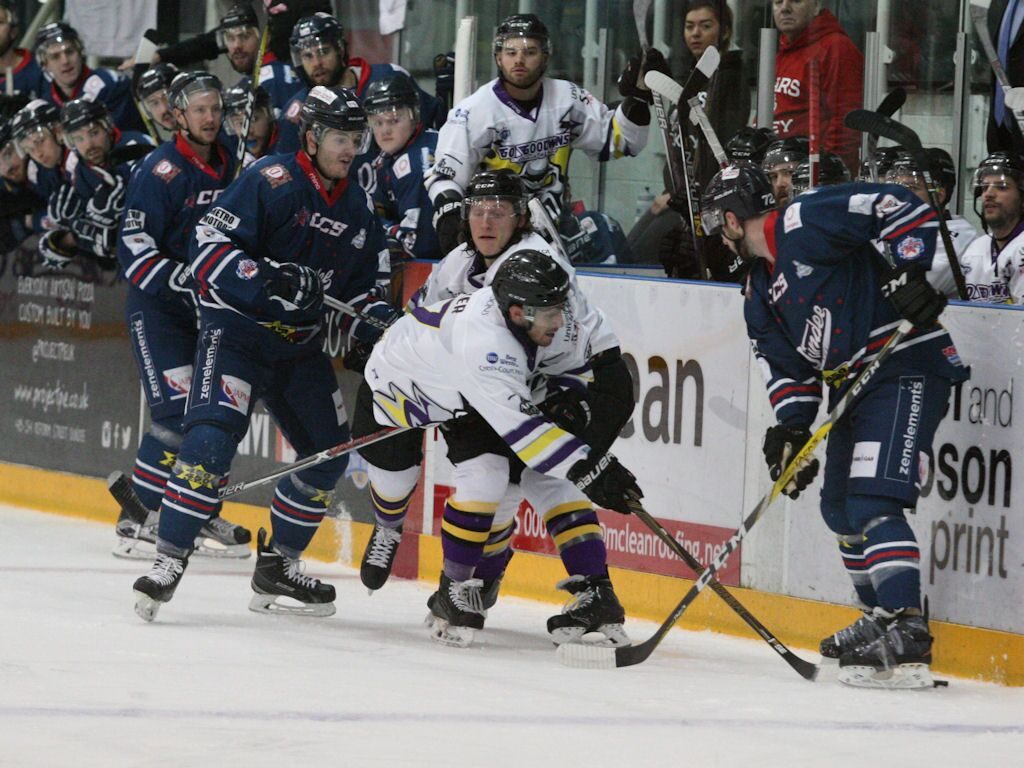 The third period saw the visiting Storm battle constant attacking pressure from the Stars, with net minder Mike Clemente pulling off some fantastic saves to keep the scores tied. However, with 13:18 to go in the 3rd, the Stars were able to take the lead with Kevin Bruijsten grabbing his first of the evening thanks to a Tanaka assist! Storm continued to battle hard, but were unable to break the Stars defence.  Justin Faryna was able to secure the win for the Stars with 6:48 left in the period, and aid the Stars push for the playoffs whilst hampering the Storms.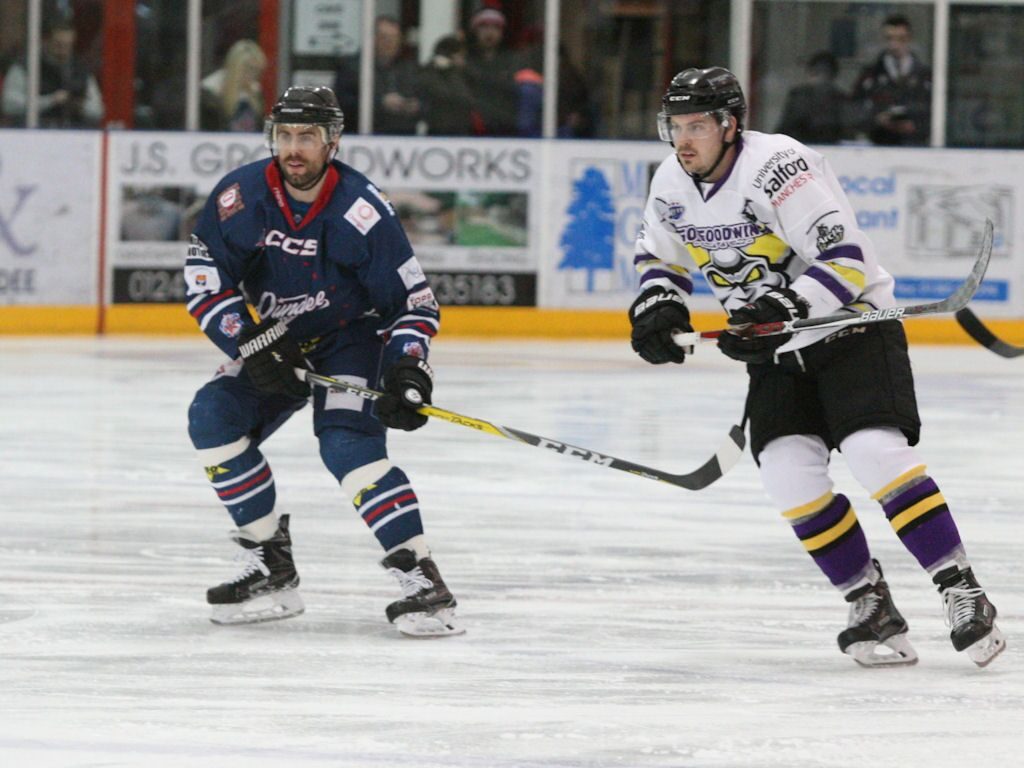 Storm now look ahead to Saturday, at 7pm, when the Dundee Stars return to the Storm Shelter for what is without doubt our biggest game of the season! Tickets for this HUGE game can be ordered online, by calling the box office on 0161 926 8782, or in person at the box office!
HIGHLIGHTS