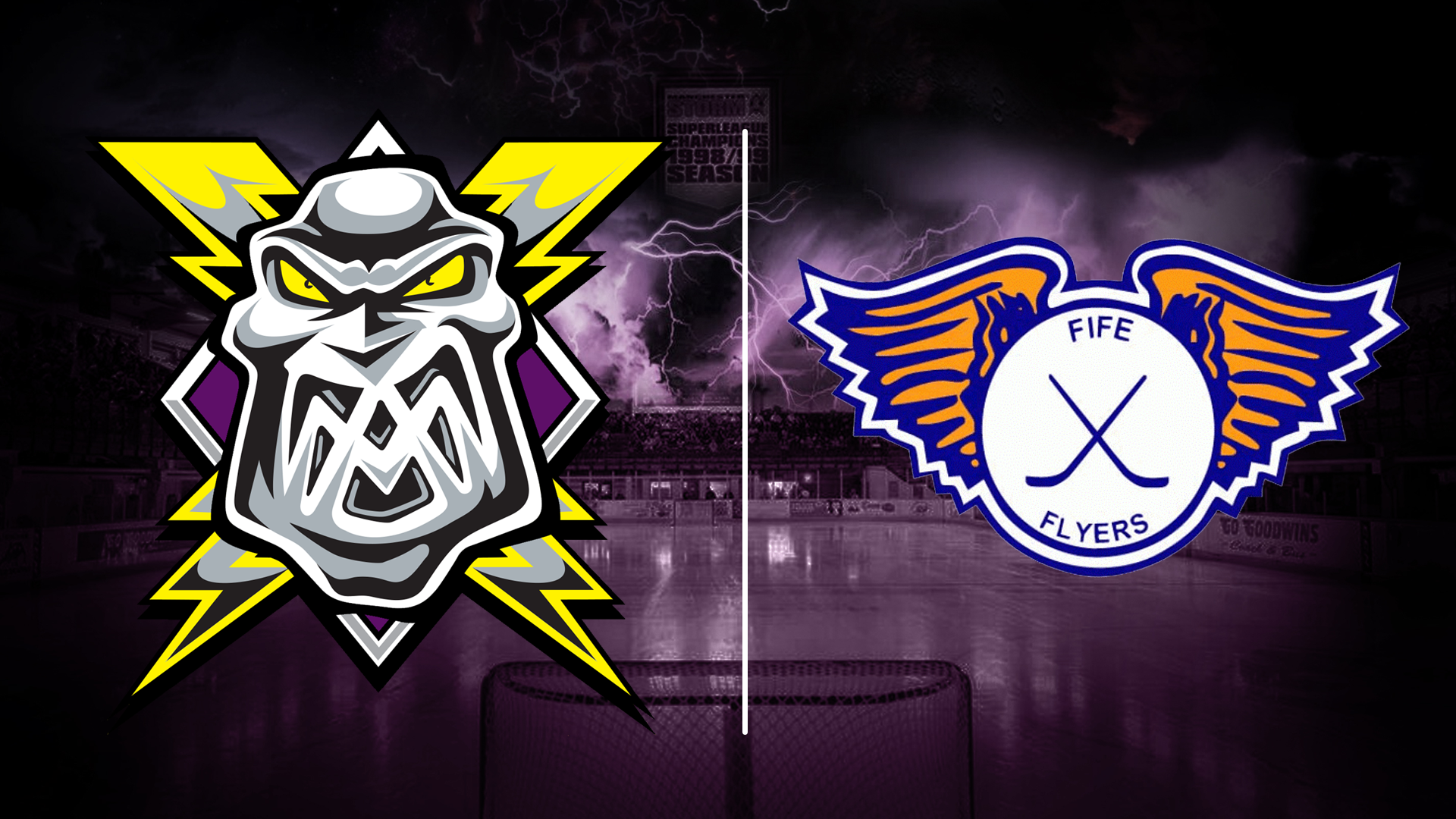 Latest News
Match Previews
Match Preview: Storm vs Fife Flyers
TICKETS: The Go Goodwin's Manchester Storm are back in home action this SUNDAY (20th November), as we take on the Fife Flyers, here at the Storm Shelter. Face off is at 5:30pm, and tickets can be ordered online or by calling the box office on 0161 926 8782, or in person at the box office.
The Manchester Storm round off another busy weekend at the Storm Shelter, taking on the Fife Flyers later this evening, facing off at 5:30 pm in another vital Gardiner Conference game.
The Fife Flyers come to the Storm Shelter off the back of a 4-3 win against the Coventry Blaze in Kirkcaldy last nigh, and find themselves on 8 points from 5 games in the Gardiner Conference. After last night's 4-5 loss against the Braehead Clan, the Manchester Storm sit on 13 points from 14 games in the Gardiner Conference. 
The only meeting between the two clubs so far this season resulted in a disappointing 7-0 loss for the Storm in Kirkcaldy in early October. Goals from Dingle, Fox, Paquet, Stockton, and Moyer secured the victory for the Flyers, with Shane Owen getting a 41-save shutout, his first of two shutouts that particular weekend.
Coming into the weekend, both teams have impressive special teams statistics. The Storm are sitting on top of the powerplay rankings, with a 22.64% conversion rate, sitting 4 places ahead of the Flyers on 19.05%. In the penalty kill table, the Flyers sat on 86.67% in 3rd position, slightly ahead of the Storm who killed 82.46% of their penalties. One key to the impressive Storm powerplay has been the influence of blueliner Trevor Johnson, who came into the weekend with 2 goals and 5 assists on the powerplay.
This game sees the return of former Storm player Mathew Sisca, who moved to the Flyers in the summer. 
ONE TO WATCH: Centreman Ryan Dingle came to the league last season after several seasons in Italy and came with AHL experience. He was a consistent performer for the Flyers last season and has started the season well.
MATCH DETAILS:
Doors open from 4:30pm
Face-off at 5:30pm
"Shirt Off The Back" is #73 Matt Bissonnette
50/50 & "Chuck A Puck" will also be running! Buy your tickets from sellers around the rink!
Tickets for the game can be bought from HERE
There is NO webcast for tonights game
Live updates will be on StormLive and can be found HERE
Storm will be in their BLACK home jerseys
Jacks Bar will be open post game until 11pm
There is NO FREE ice skating following the game
If you bought a ticket for last nights game, you can get todays game for just £10, detail HERE!