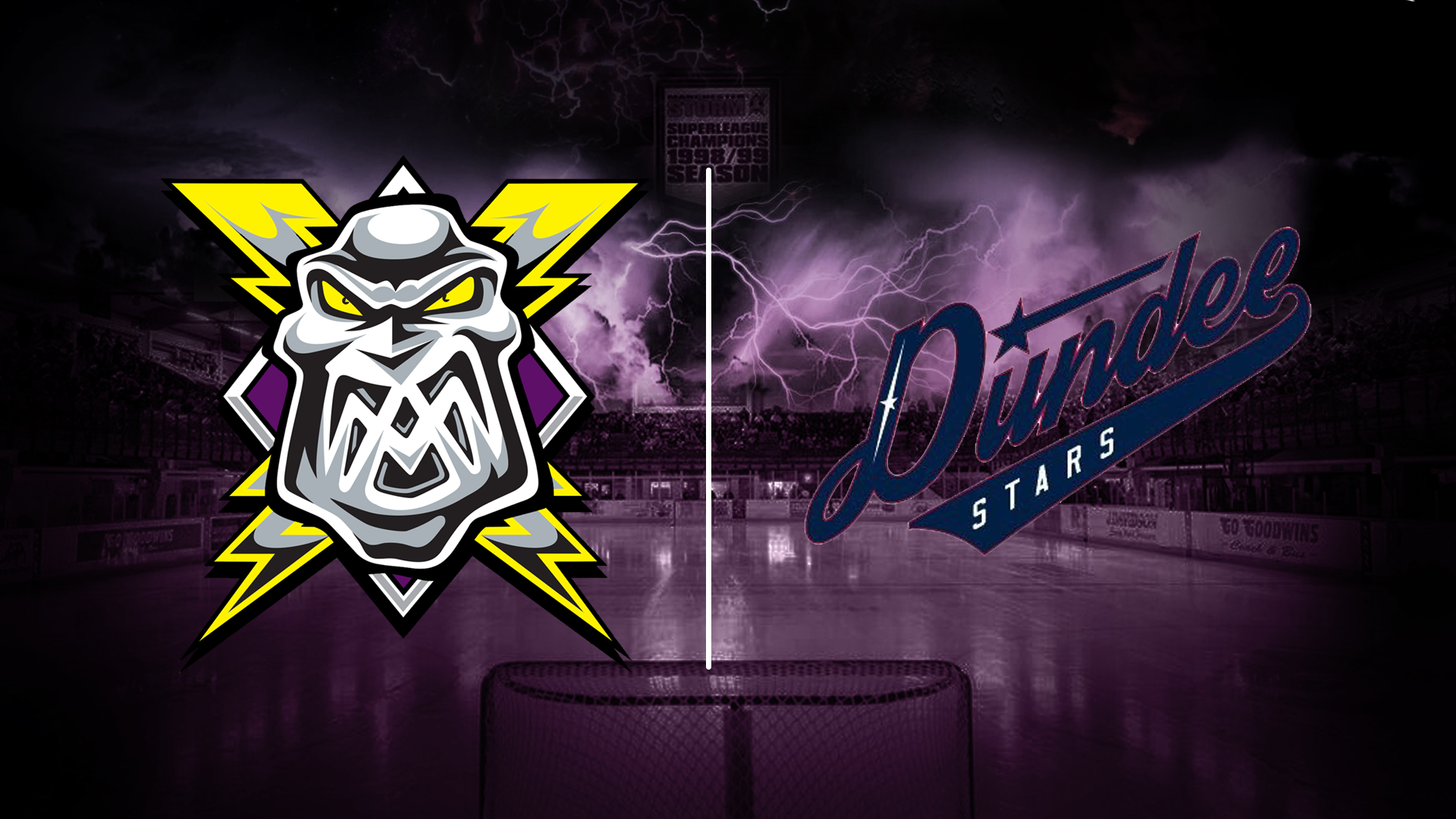 Latest News
Match Previews
Match Preview: Storm @ Dundee Stars
TICKETS: The Go Goodwin's Manchester Storm are back in home action this Saturday, 3rd December, as we take on the Coventry Blaze here at the Storm Shelter in our FIRST ever TEDDY BEAR TOSS!!! Face off is at 7pm, and tickets can be ordered online or by calling the box office on 0161 926 8782, or in person at the box office.
Manchester Storm take the long trip up to Dundee as they take on the Stars in Gardiner Conference action this Sunday 27th November, facing off at 6:30 pm.
This is the third meeting between the two club this season, and the second time the teams have faced off in Dundee. The first two meetings between the sides have both resulted in 3-2 victories for the Stars. In mid October the sides met in Dundee, Stars securing victory with goals from Lidhammer, White, and Traversa. Trevor Johnson and Paul Phillips getting on the board for the Storm. The sides also faced off 2 weeks ago in Altrincham, where Jack Prince and Matt Bissonnette cancelled out goals from Hart and Brannon. Dundee took the extra point as the game went to a shootout, Mikael Lidhammer scoring the only goal.
The Stars have seen a turnaround in form recently, and picked up 3 points last weekend as they faced off against 2 Erhardt conference teams. Dundee secured a comfortable 5-1 victory over the Coventry Blaze on Friday night, before taking a point against the Belfast Giants the following evening in a 4-3 shootout loss. They come into the game fresh, as they had a night off on Saturday.
The matchup sees one of the league's best penalty kill units come up against one of the best powerplay units. Prior to the weekend, the Storm were top of the league's powerplay rankings converting on 23.33% of their powerplay opportunities. The Stars have been equally impressive at penalty killing, sitting second in the league rankings at 86.89%. The Storm are sixth in the penalty kill table, whilst the Stars are sixth in the powerplay table.
Whilst the Stars didn't play last night, Manchester took on the Belfast Giants at home. The Storm skated away with a 5-1 win with goals coming from Jack Prince, Mario Trabucco, and Darian Dziurzynski. Manchester will be keen to extend their 6 point lead over the Stars in the Gardiner conference.
ONE TO WATCH: Kevin Bruijsten was a late addition to the Stars squad, however he's made a big impression to the Dundee team. The Dutch international has 11 points from his first 10 games for the Stars, and appears to be enjoying his time with American forwards Vinny Scarsella and Joey Sides.
MATCH DETAILS FOR SATURDAY:
Game at the Dundee Ice Arena: DIA, 7 Dayton Dr, Dundee DD2 3SQ
Doors open from 5:30pm
Face-off at 6:30pm
Tickets can be purchased online or on the day HERE – Away fans sit in block "K"
Live Twitter updates from the game will be via StormLive
Live stream for this game is available HERE
Storm will be in their WHITE away jerseys