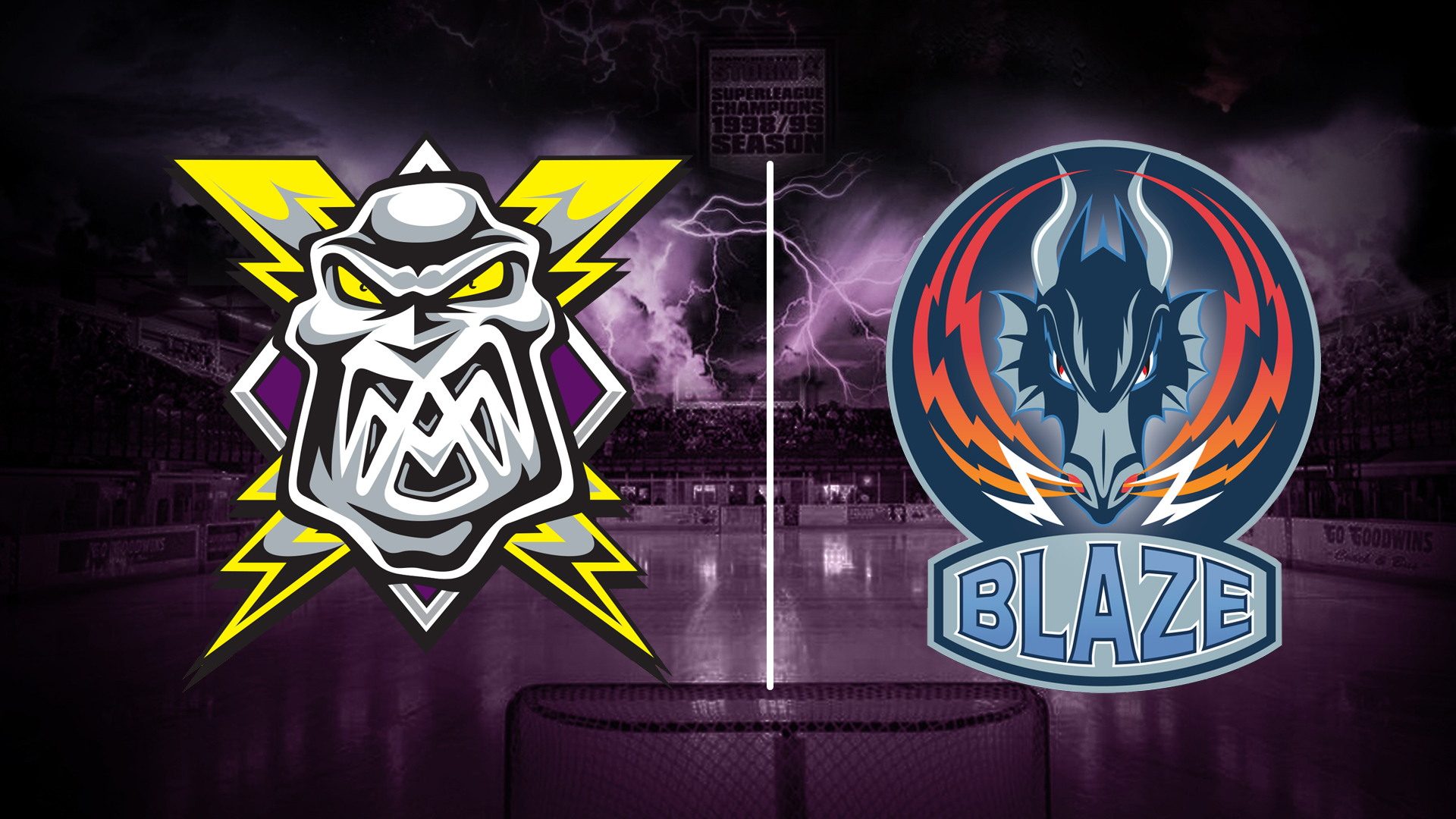 Latest News
Match Previews
Match Preview: Storm @ Coventry Blaze
TICKETS: The Go Goodwin's Manchester Storm are back in action on Friday the 3rd March when they take on the Cardiff Devils. Faceoff is at 7:30pm and tickets can be ordered online, by calling the box office on 0161 926 8782, or in person at the box office!
Your Go Goodwins sponsored Manchester Storm are back in action this Sunday as they travel to Coventry to take on the Blaze in a 5:15 pm faceoff.
The race for the final playoff spots is heating up as the league enters its final stages, Storm and Blaze have only 9 and 6 games remaining, respectively, to ensure their place in the postseason competition. Last night saw the Storm take on the Capitals at home, and the Blaze travel to Cardiff. Storm lost against the Capitals 5-2 with Jack Prince grabbing a double at the Storm Shelter, his second was the 200th home Storm goal since joining the Elite League. Netminder Mike Clemente made 31 saves, but it wasn't to be for the Storm as the Capitals skated away with a late empty-net goal. The Blaze also went down, as the Devils shut them out 8-0 in a sold-out Ice Arena Wales.  After last night's games, Storm are sat 7th with 38 points from 43 games, while the Blaze find themselves in 8th with 37 points from 46 games.
Blaze – Storm this season: In a reversal from last season, it's the Blaze that have had the upper hand this year between the sides, winning all 3 league matches so far, outscoring the Storm 13 goals to 6. Trevor Johnson has top point scored for the Storm in the meetings, assisting on 4 of the Storm goals, while the goals have been evenly spread between Cartier, Bissonnette, Valcak, Trabucco, Dziurzynski, and Ehrhardt. Barry Almeida has top scored for the Blaze, scoring 3 goals and 3 assists in the 3 matches, while both T.J Syner and Brett Robinson have 4 points apiece. Netminder Brian Stewart has been in top form during the games, turning away 96 shots in total, for a 94.1% save percentage.
One to watch: Forward Liam Stewart was in impressive form in the last meeting between the sides, playing an aggressive forecheck role in the attacking zone. Expect more of the same from GB international in this game.
MATCH DETAILS: