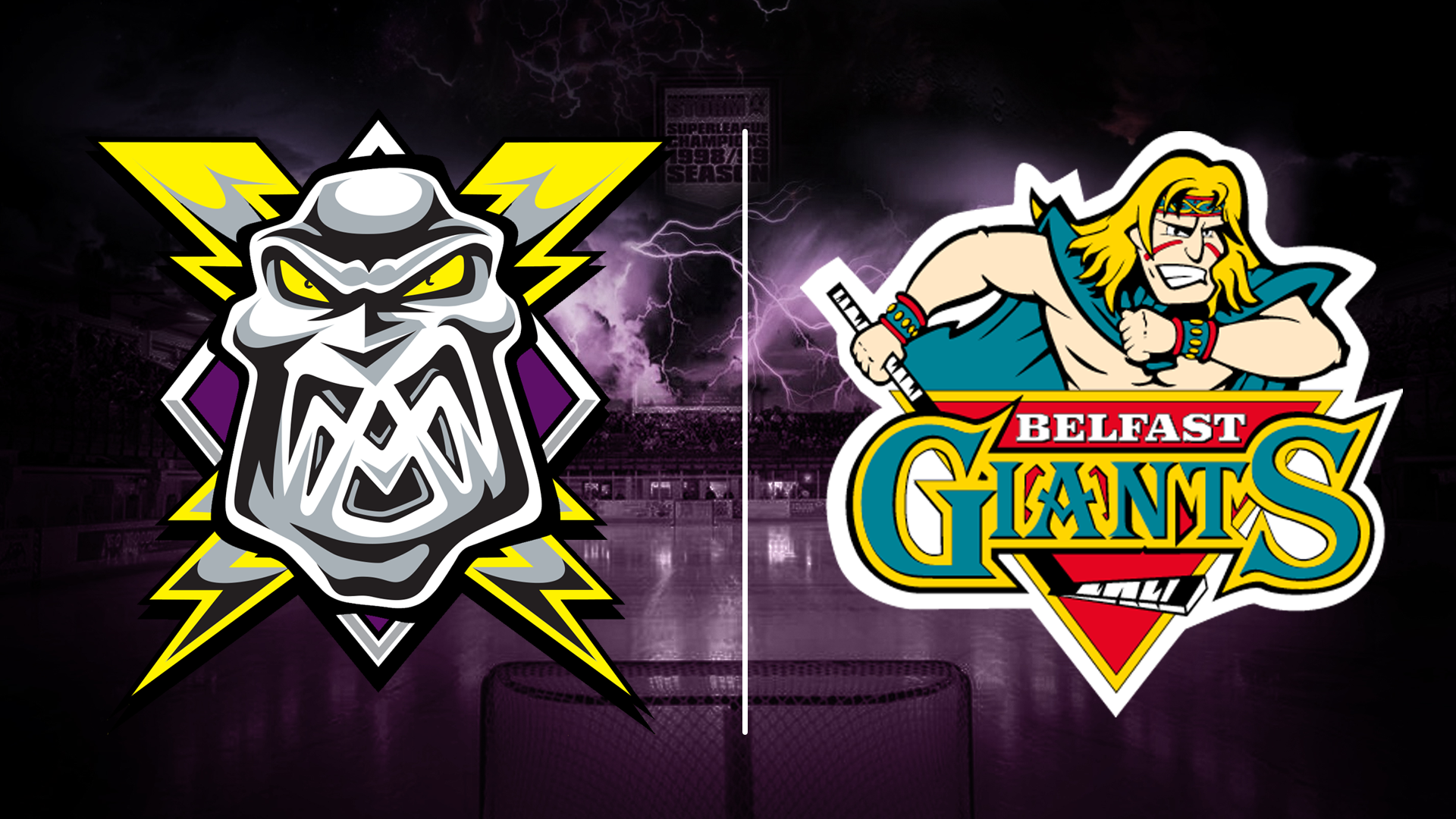 Latest News
Match Previews
Match Preview: Storm @ Belfast Giants
TICKETS: The Go Goodwin's Manchester Storm are back in action on Saturday the 11th March when they take on the Edinburgh Capitals. Faceoff is at 7:00pm and tickets can be ordered online, by calling the box office on 0161 926 8782, or in person at the box office!
Your Go Goodwins sponsored Manchester Storm are back in action this Saturday as they fly into Belfast to take on the Giants in a 7 pm faceoff.
Every game's a big game as the playoff push continues for the 7th-placed Storm, who sit on 39 points from 45 games. The chasing pack of Coventry, Dundee, and Edinburgh have 39, 36, and 32 points, respectively. It's a big game for the Giants as well, as they look to chase down the Cardiff Devils in first place. Belfast have 64 points from 45 games, 9 points behind the Devils with a game in hand, and 1 point ahead of the third-placed Steelers. Both teams will be looking to secure the points to stay ahead of their rivals who are all playing in games this Saturday.
Storm's last trip to Belfast: Manchester last faced the Belfast Giants in the SSE Arena just after Christmas, and took both points home with them in a tight, nervy affair. Storm started off the stronger of the two sides, putting 11 shots on Jackson Whistle in the Giants net, however Whistle stood strong and the period ended 0-0. Giants took the lead in the second period, James Desmarais getting the goal with assists going to Colin Shields and Derrick Walser. Storm responded just before the end of the period, Taylor Dickin getting the Storm on the board, with assists going to Johnson and Bissonnette. Storm then started the third period strongly, Cody Cartier getting the game-winning goal after just 43 seconds of the restart, Bissonnette and Johnson once again getting the helpers. Storm then held on for the rest of the game to secure the victory, Mike Clemente turning away 15 shots in the third period alone. The meetings between the sides have been close in the league, Storm winning 2 games and Giants getting the victory in the other. The league matches between the teams have also been notable for the lack of powerplay goals, only a single PPG so far in the 3 games in a total of 30 opportunities.
One to watch: Steve Saviano is coming into the game after scoring 5 goals last weekend, his single goal against Nottingham coming after he scored 4 against Fife on the Saturday night. The 5'7" US-native has 17 goals and 22 assists from 45 games, and joined the Giants after a successful career in Europe.
MATCH DETAILS:
Game at the SSE Arena Belfast: 2 Queens Quay, Belfast BT3 9QQ
Doors open from 6:00pm
Face-off at 7:00pm
Tickets for the game can be bought from HERE
Webcast for the game can be found & ordered HERE
Live Twitter updates from the game will be via StormLive
Storm will be in their WHITE away jerseys