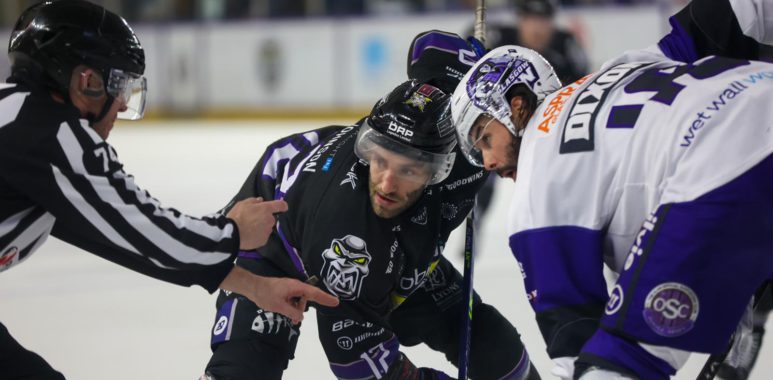 Manchester suffer defeat at home to Clan despite late rally
It was the Glaswegians who opened the scoring at the Storm Shelter on Sunday evening.
A quick one timer from Chabot found the top corner on Brodeur's glove side. The Storm had two power play opportunities towards the end of the period however the Clan's defence boxed them out successfully on both occasions. Despite out shooting the visitors it was the Clan who headed in to the break with a one goal lead.
The clan added a second early on in the middle period when Haden slotted one past Brodeur with another one timer in the slot. Storm replied shortly after, halving the deficit, as Barrow drove hard to the net and converted down low. Brodeur was called in to action when the Clan were awarded a penalty shot but stood tall to make an impressive save.
Bolton extended the Clan's advantage, just a minute after the restart, with a heavy slapshot through traffic on the powerplay. With Brodeur pulled in favour of an extra attacker and the Storm on a powerplay DeLuca made it a one goal game with a smart slap shot after a good passing build up.
An empty net goal with 30 seconds remaining sadly ended any hopes of a late come back for the Storm.