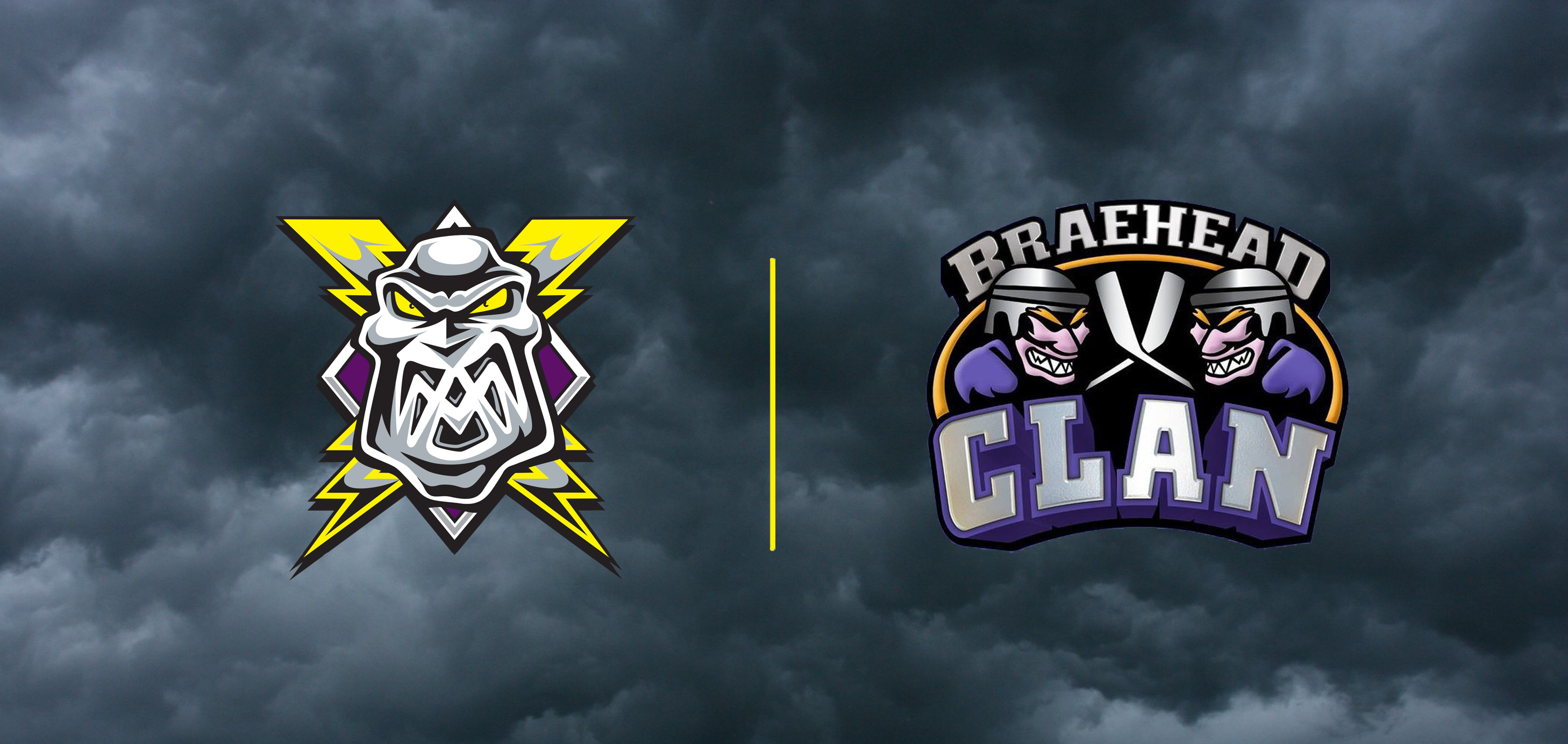 Manchester Storm 4 Braehead Clan 1
NEXT HOME GAME: The Go Goodwins Manchester Storm face the Sheffield Steelers at the Storm Shelter this Wednesday (7.30pm face-off). Tickets can be purchased online by clicking here, calling the box office on 08700 852 929 or direct at the box office.
ANOTHER AWESOME NIGHT FOR THE STORM!

The first period was an excellent display by the Manchester Storm, taking very few penalties and getting on the board nice and early when Matt Sisca popped one past Fullerton in the Braehead net as the Storm scored their first of the night, whilst on the power play. It took a good while for the Clan to find their stride, and despite taking a few more penalties towards the end of the first they were starting to exert their dominance.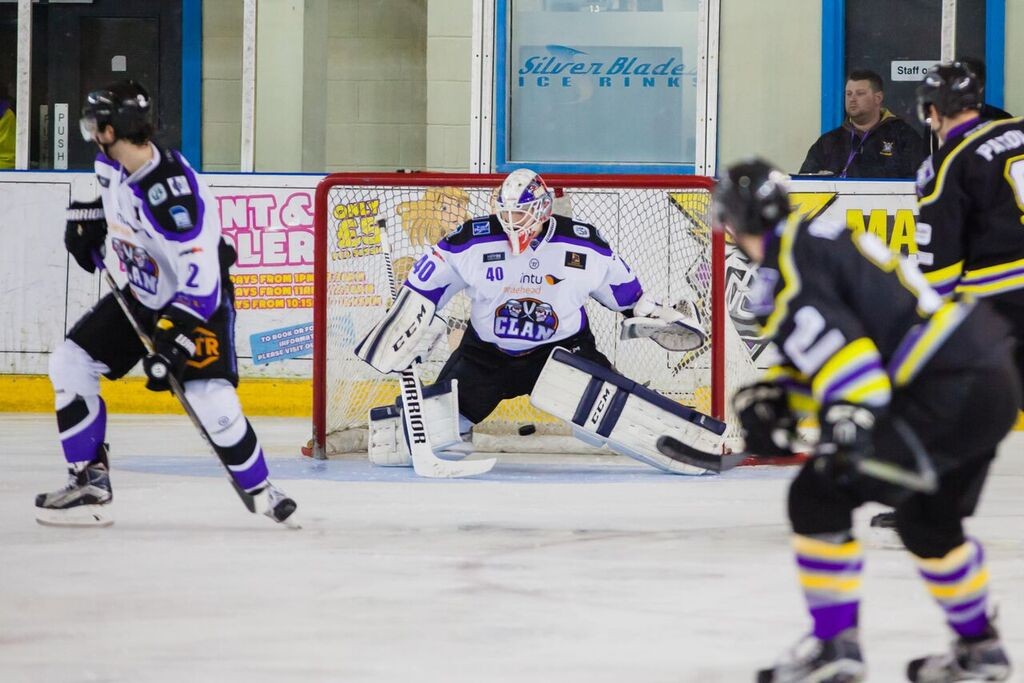 The second saw a much improved Braehead side return to the ice, and up the pressure on the Storm. Luck however was watching over the men in Black, Yellow, & Purple as Luke Salazar, after killing two penalties in a row, doubled the Manchester Storms lead to 2-0 just before the 5 minute mark. The play was then end to end and despite the Clans best effort, and thanks to some superb saves by netminder Zane Kalemba, and defence men Mike Folkes and Omar Pacha, the men from Glasgow were unable to get on the board.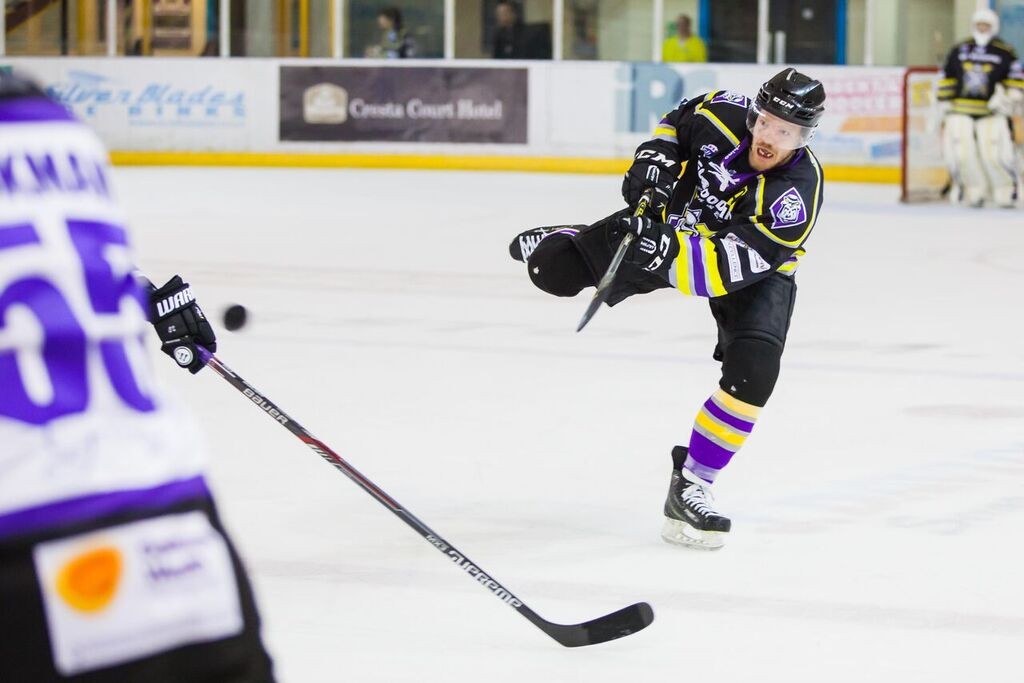 Into the third period, and the Storm maintained their relentless work rate, and were able to go 3-0 up when player coach, Omar Pacha, blasted one past Fullerton in the Clan goal. Braehead continued to press for their opening goal, and they were finally rewarded, as Neil Trimm bagged what was to be the Clans only goal of the game. With 3 minutes to go in the match, the Clan pulled their netminder, leaving them exposed at the back , allowing Ricky Birzinsh to score from his own end into the empty net and send the Storm Shelter into raptures!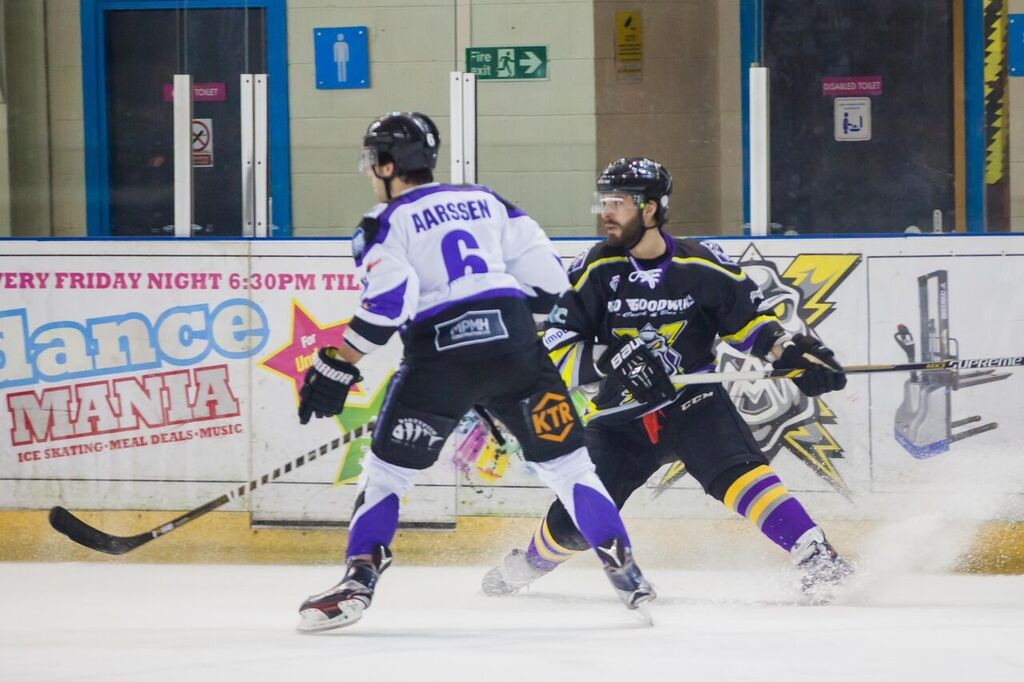 The Storm now are on a roll, and have the Sheffield Steelers coming to Altrincham on Wednesday evening (19.30pm), in what is going to be another high octane game! It's half term hols, so make sure you get down to the game & cheer on your team, the home team, your, Maaannncchhesssttteerrrr Stttooorrrrrmmmm!
Final score: Manchester Storm 4-1 Braehead Clan