Manchester Storm OSC Members 2017/18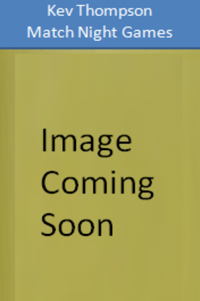 Name: Kev Thompson
Title: Match Night Games
Kev is a relative newcomer to the world of ice hockey having only been to a handful of matches before the Storm returned.  However since the Storm's return he has been a season ticket holder and travelled to many away matches.  Kev has already purchased his season ticket for 2017/18 season.
Kev has been a computer programmer for 20+ years previously working on games and now responsible for the mobile phone app of one of the country's leading mobile phone providers.
In his spare time Kev likes playing computer games, programming his own projects and improving his ice skating skills.  He also likes football and is a Manchester City supporter.