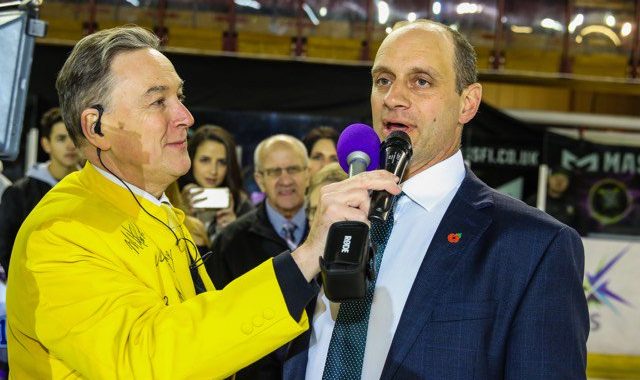 Jon Hammond to Return for Last Night on the Mic!
Tickets for Storm's upcoming game against The Dundee Stars, can be ordered online HERE, or by calling the Box Office on 0161 926 8782, or in person at the box office. Face-off is 2nd March, 19.00 face-off!
Your Go Goodwins Manchester Storm are delighted to announce the return of the club's legendary match night entertainer, Jon Hammond, for one night only! Join us for this special, one off event, as Jon Hammond returns for one last night on the mic on Saturday 2nd March against visitors, Dundee Stars, 19:00 face-off
The club will be paying it's respects to the established match night entertainer by retiring his distinctive yellow suit. The suit will be framed in order to commemorate all the hard work and enjoyment Jon provided during Manchester Storm's era, both old and new. The yellow suit will then be presented to Jon before face-off on the night!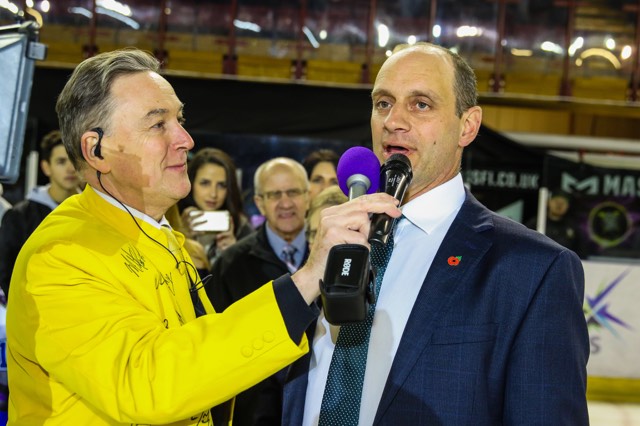 Prior to retiring from match night entertainment this season, Jon Hammond played a massive part in the club since 1995, also helping with the revival of the franchise in 2015. We ask fans to pack the shelter for this special occasion, as we say a massive thank you to a great man. Expect an evening of entertainment and nostalgia, as Jon once again takes over the mic.
Jon Hammond is thrilled to be returning for this unique event, commenting; I'm really looking forward to being back in the Storm Shelter for this special night. Ice hockey in the form of Manchester Storm has been a big part of my life for over 20 years and it will be lovely to see lots of familiar faces."
Doors open at 18:00 for a 19:00 start!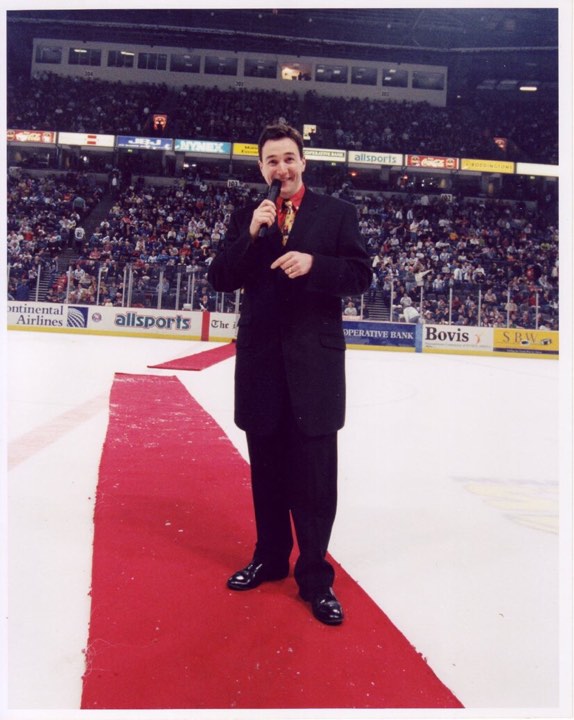 There are still a few players jerseys available to own and loan this season. More information can be found here. Keep your eye on the Official Supporters Club social media for information on kit club and upcoming events.