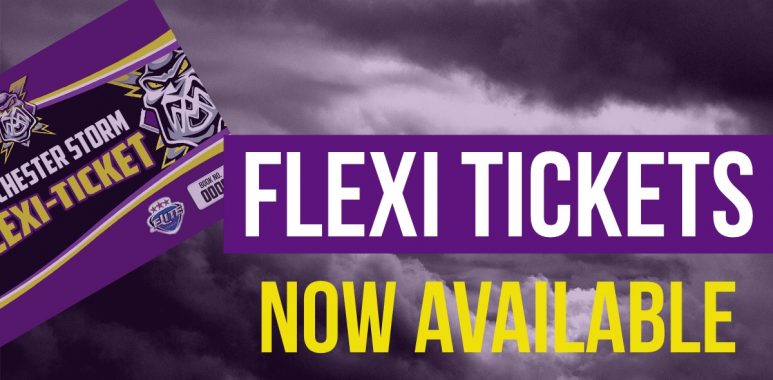 NEWS: Flexi Tickets Released for Remainder of the Season
You can next see the Storm in action against the Fife Flyers, Sunday 13th January, 17:30PM. Tickets can be ordered online HERE, by calling the Box Office on 0161 926 8782, or in person at the Box Office.
Your Go Goodwin's Manchester Storm is pleased to announce that Flexi Tickets are being released for the remainder of the season. The tickets will be on general sale at Storm Sports from Sunday, January 13th.
The tickets booklets, which cost just £157.50 for adults, £72.00 for children, and £108.00 for concessions, allow entry to any 10 games for the remainder of the season. To use them simply take the booklet to the Box Office, and they will use one of your vouchers for a game ticket!
Join us on Wednesday 16th January, as the Storm face Patton Conference rivals – Guildford Flames. Bring your friends, bring the noise and let's pack the shelter, as this game is going to be televised live on Freesports. Face-off is 19:30PM, we look forward to seeing you there!