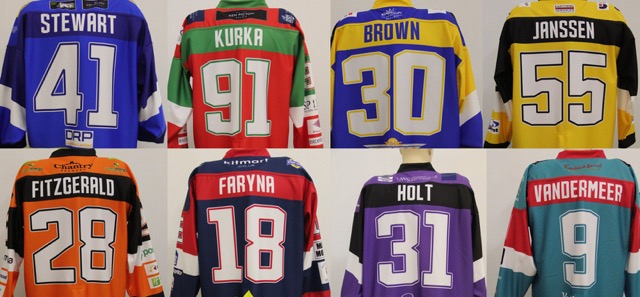 Elite League Playoff Shirt Auction
SEASON TICKETS: The Go Goodwins Coaches sponsored Manchester Storm are pleased to announce that season tickets for the 2016/17 Elite Ice Hockey League season are now available to purchase. Season Tickets can be ordered online by clicking here, by calling the box office on 0161 926 8782, or in person at the box office.
The specially designed shirts worn by the eight teams in the Elite League playoffs will go to auction at 12pm on Friday 8th of April. Unfortunately with Storm not reaching the final 8, there will be no Storm shirts on auction.
The auction will end on Monday April 18th between 7pm-9pm.
All the shirts are limited edition and cannot be purchased anywhere else.