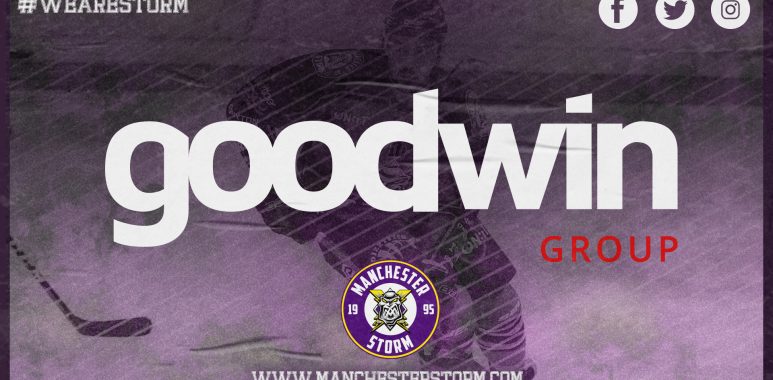 Elite League Player Of The Week: Mario Puskarich!
Tickets for Storm's upcoming league game against the Glasgow Clan can be ordered online HERE, or by calling the Box Office on 0161 926 8782. Face-off is on Friday 6th December at 19:30.
Manchester Storm had an excellent weekend with two wins and just one goal conceded. Part of that was forward Mario Puskarich who scored and notched a goal and three assists over two games – for that, he was chosen as our Player of Week 14!
"It was a huge weekend for us, and to be honest I think we'd been playing well the past few weeks but not getting the results we wanted," began the forward. "It's a cliché that most teams in last plays always say, but really in the room and within our coaching stuff we all thought we deserved to be winning games. This weekend things clicked and to get both wins was big for us."
The Storm have now climbed off the foot of the table and to within a point of the playoff places, and only three from being in the Top 5. Extra motivation? "For sure when you see just a few points now being the difference between where we are and a big leap up the standings it brings added motivation," Puskarich said. "One good weekend could get us up to fifth now five, and it's something everyone is looking at going into this week's games."
The American has now clocked up 14 points in 17 league games in his first season in the Elite League. "I feel like I'm getting more comfortable each week, and I'm fortunate to play with two excellent players in Layne Ulmer and Scott Simmonds who make things a lot easier for me," explained the 27-year-old. "Of late I think we've found our lines and more importantly our chemistry; we've been playing in some combinations I think we hoped to have at the start of the season but couldn't, and everyone is getting more comfortable with each other. I think that's finally starting to show for the entire team."
Adjusting to the EIHL often takes players time, but none more so than in Manchester due to the size of their ice pad. "It's definitely a pretty small rink!" joked Puskarich. "People consider it home advantage for us, but still for us as players it doesn't change that the surface is small, and things happen a lot quicker – you don't get so much time with the puck and it can be a little like ping pong sometimes. We have struggled then going to bigger ice pads but going 14 weeks through the season I think we've figured out how to play and what to expect in other buildings."
On 12 November, Manchester announced that Puskarich was being released from the team. However, four days later the was re-signed to add more options to Ryan Finnerty's roster."It was a weird situation, one that you don't see too often in hockey to be honest," admitted the forward. "But it was a mutual agreement. People from the outside looking in can see it as a bad thing, but it was more about us getting on the same page really. We were talking the whole time and found the middle group – I wanted to stay, the organisation wanted me to stay, so both sides were happy to work something out and I think it's played out well for both of us."
Despite their league position, Manchester have the league's best 
penalty kill and one of the five best powerplays in the league
. "I think it goes back to what I said before, that we thought we were playing well and not getting the results," said Puskarich of statistics that wouldn't necessarily be associated with a team just moving off the bottom. "It wasn't like we weren't creating chances but they weren't going in, and that is often the difference between winning and losing games. We're hoping to keep rolling now in December, everyone knows their roles and everyone is playing with the same intensity every night. That's why we're seeing our numbers go up, and we want to keep improving across the board."
Tickets for Storm's upcoming league game against the Glasgow Clan can be ordered online
 HERE
, or by calling the Box Office on 0161 926 8782. Face-off is on Friday 6th December at 19:30.