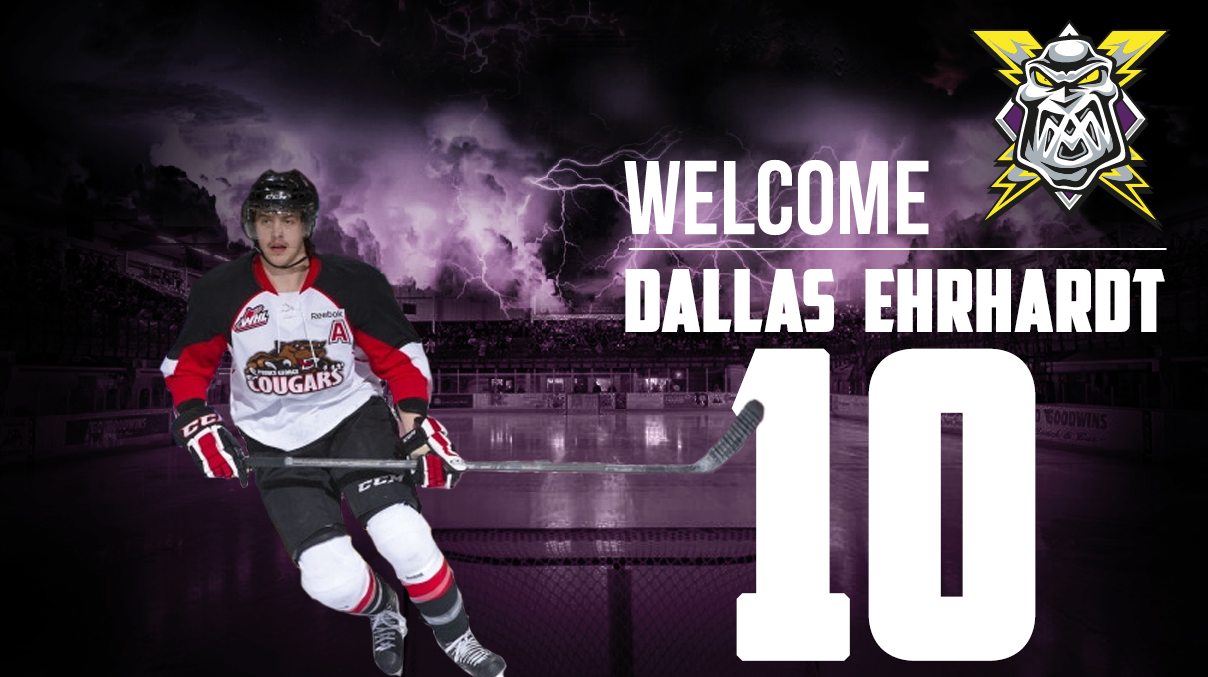 Ehrhardt joins Gardiner Storm!
PRE-SEASON TICKETS: The Go Goodwins Manchester Storm are gearing up for the 2016/17 Elite Ice Hockey League season with two home games against the Coventry Blaze on Wed 31st August and the Sheffield Steelers on Sat 3rd September. Tickets can be ordered online or by calling the box office on 0161 926 8782, or in person at the box office.
The Go Goodwins Manchester Storm are delighted to welcome 24-year-old Canadian defenceman Dallas Ehrhardt to the club for the 2016/17 season. The Calgary native joins the Storm after spending last season with French side Dijon. Prior to that he played in the East Coast League for Evansville Icemen, Rapid City Rush and Missouri Mavericks.
"He is a big strong defenceman who is a good skater," said player-coach Omar Pacha. "I think he is going to be a great fit for us and is going to play his way which is to be a tough, stay-at-home defenceman and in the opponents faces every night.
"He will provide good presence in front of our net and he will stick up for his teammates and fight if he has too. Overall I am really pleased with this signing, he is a good character and is going to fit in well with the squad we have assembled here in Manchester."
Ehrhardt is looking forward to the next challenge of his career: "I have been in some good places, had a lot of fun and played on some good teams, but I am trying to find a place to settle in and play there for a little while. I think my bread and butter is my size and playing physical out there, but I like to think I have the skills to make some plays when need be.
"Looking at the roster I am really impressed in the calibre of player that the club has attracted this summer and I can't wait to get over there and for the season to get underway. I know Mike Clemente, he is a really good goalie and looking at the other guys it seems like we are going to play some really good hockey."
GM, Neil Russell, was delighted with the capture of Ehrhardt, "Pach and I have mentioned many times this off-season about getting bigger as a team to suit our small ice pad, and we felt strongly that this final D signing had to have that size & physicality to add to what we already have on our back end. Dallas fits that bill for us perfectly. I know he is super excited to get across here to Manchester, and we're as equally as happy to have him."
Coach Omar Pacha, has now just one forward position left to fill, and he won't be rushed into that, "This final forward signing is really important for us, he has to complement what we already have in place, and i am confident that we will find that perfect fit soon".
Dallas Ehrhardt will wear the number 10 shirt this upcoming season with the Go Goodwins Manchester Storm.
Ehrhardt speaks to Seth Bennett about joining the Storm:
https://soundcloud.com/user-881009593/erhardt-is-looking-for-a-place-to-call-home-after-joining-storm/s-WbDGM
Pacha is thrilled to have Ehrhardt with the Storm:
https://soundcloud.com/user-881009593/pacha-says-erhardt-brings-size-and-grit-to-the-storm
OWN & LOAN: If you would like to Own & Loan Dallas Ehrhardt's 2016/2017 jerseys, please get in contact with Storm GM, Neil Russell, immediately! (gm@manchesterstorm.com). The jerseys that are available are as follows; Home League, Away League, Challenge Cup, and both home & away warm up jerseys! First come, first served!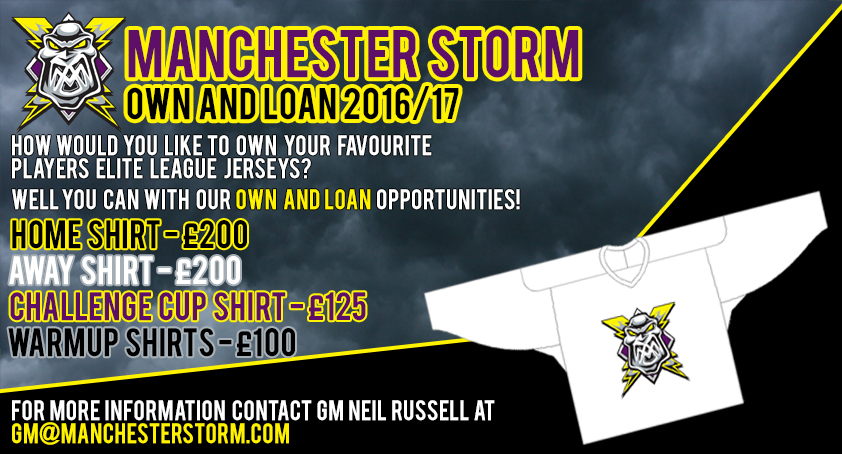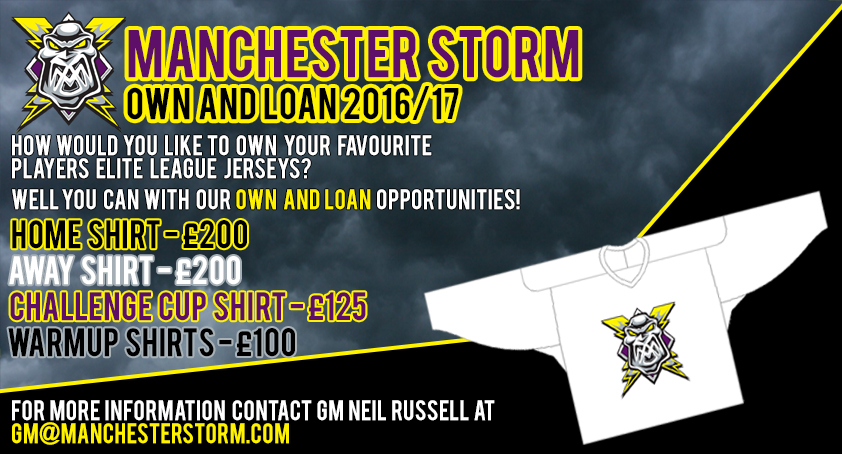 OSC KIT CLUB: If you would like to sponsor any of Dallas Ehrhardt's 2016/2017 equipment, please get in contact with the Storm's OSC immediately via email at oscmanchesterstorm@gmail.com! The items that are available to sponsors are as follows; Helmet, Skates, Shorts, Sticks, Gloves, Socks, & Laces! First come, first served! For more information please click HERE.