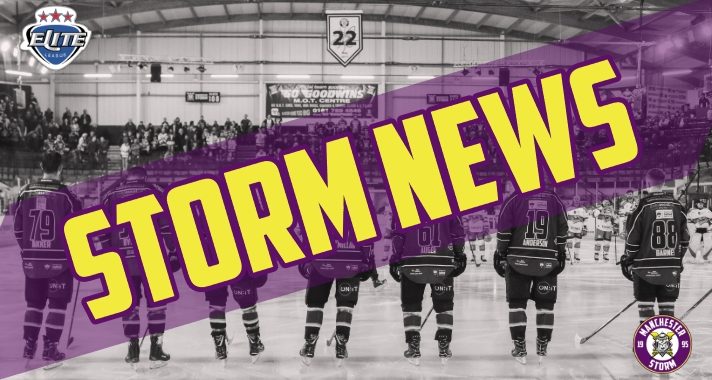 Three Manchester Storm Players Selected for GB Squad!
Tickets for Storm's upcoming game against Fife Flyers can be ordered online HERE, by calling the Box Office on 0161 926 8782, or in person at the box office. Face-off is 17:30, Sunday 13th January.
Great Britain head coach Pete Russell has named a 26-man squad for next month's international challenge game with Dinamo Riga. The roster includes Manchester Storm defenceman, Dallas Ehrhardt and last season's EIHL leading points scorer and forward, Mike Hammond. Also icing will be Storm forward and current leading scoring British player in the EIHL – Ciaran Long!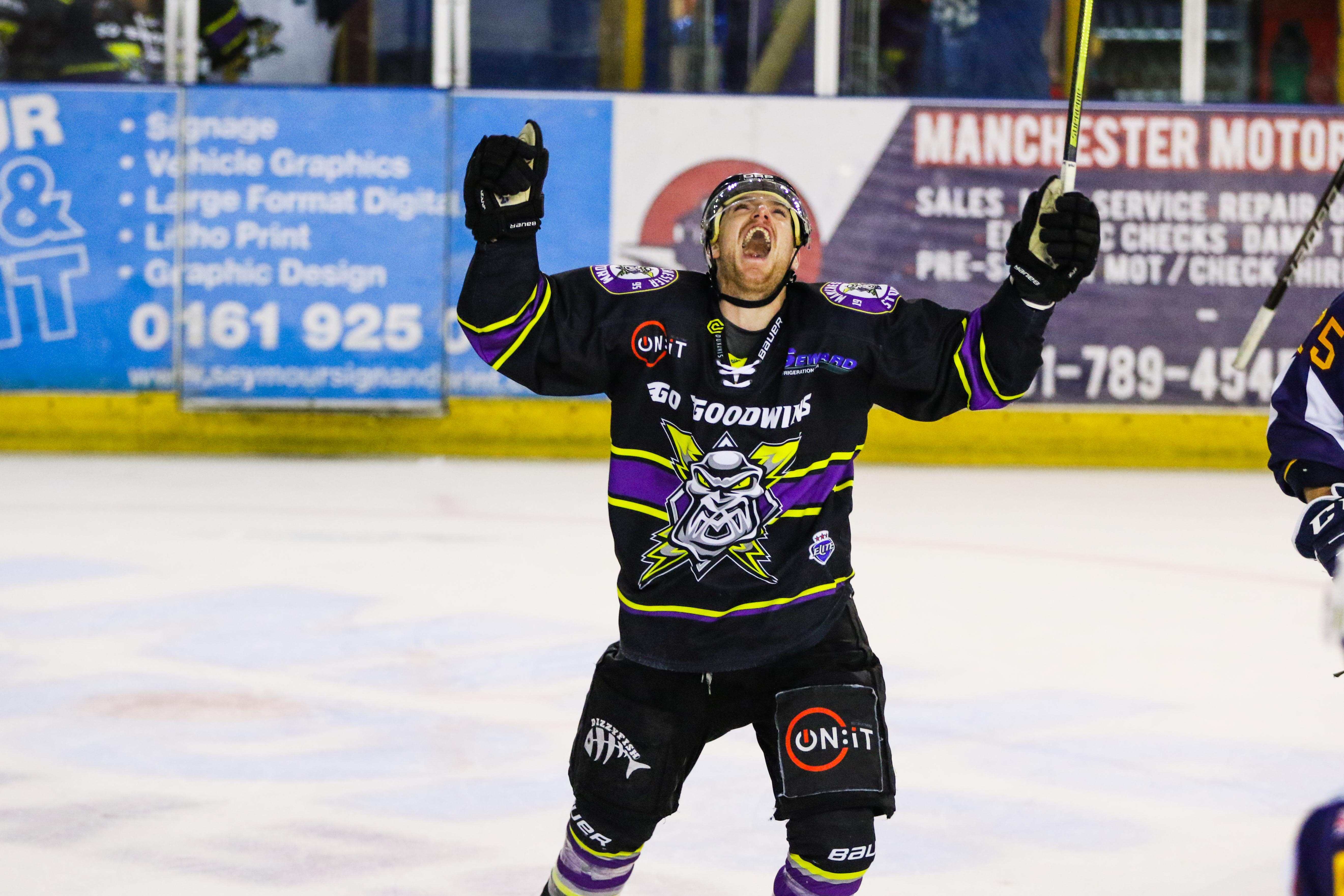 The prestigious encounter with the top-class KHL side takes place at the Skydome in Coventry on Wednesday 6th February 2019 at 7:30pm.
It's the first of five games for GB ahead of May's World Championship in Slovakia.
Nottingham Panthers defenceman Tim Billingsley and Coventry Blaze forward Ben Lake are   named in a GB squad for the first time.
Russell commented; "This game will be a great start to our preparations for the World Championship in Kosice in May.
"We want to give as many players as possible the chance to impress and this game will just be the start of the process.
"We have left out some experienced hockey players for this camp and opened the door for others to stake a claim – and also gain valuable experience at the highest level.
"Riga are a KHL organisation and it will be a massive test for us, but I know the players will be excited for the challenge.
"The truth is we have to learn play against high speed as we are going to be have to be able to handle this in Pool A.
"For me, getting up to that speed and speed of thought will be a the biggest challenge for us, but what a great test in Riga to face those qualities.
"We have some big decisions to make before the end of April, but we have this every year.
"It is not often we get the chance to meet during the season, so we will make the most of it ahead of a very exciting opportunity for GB ice hockey."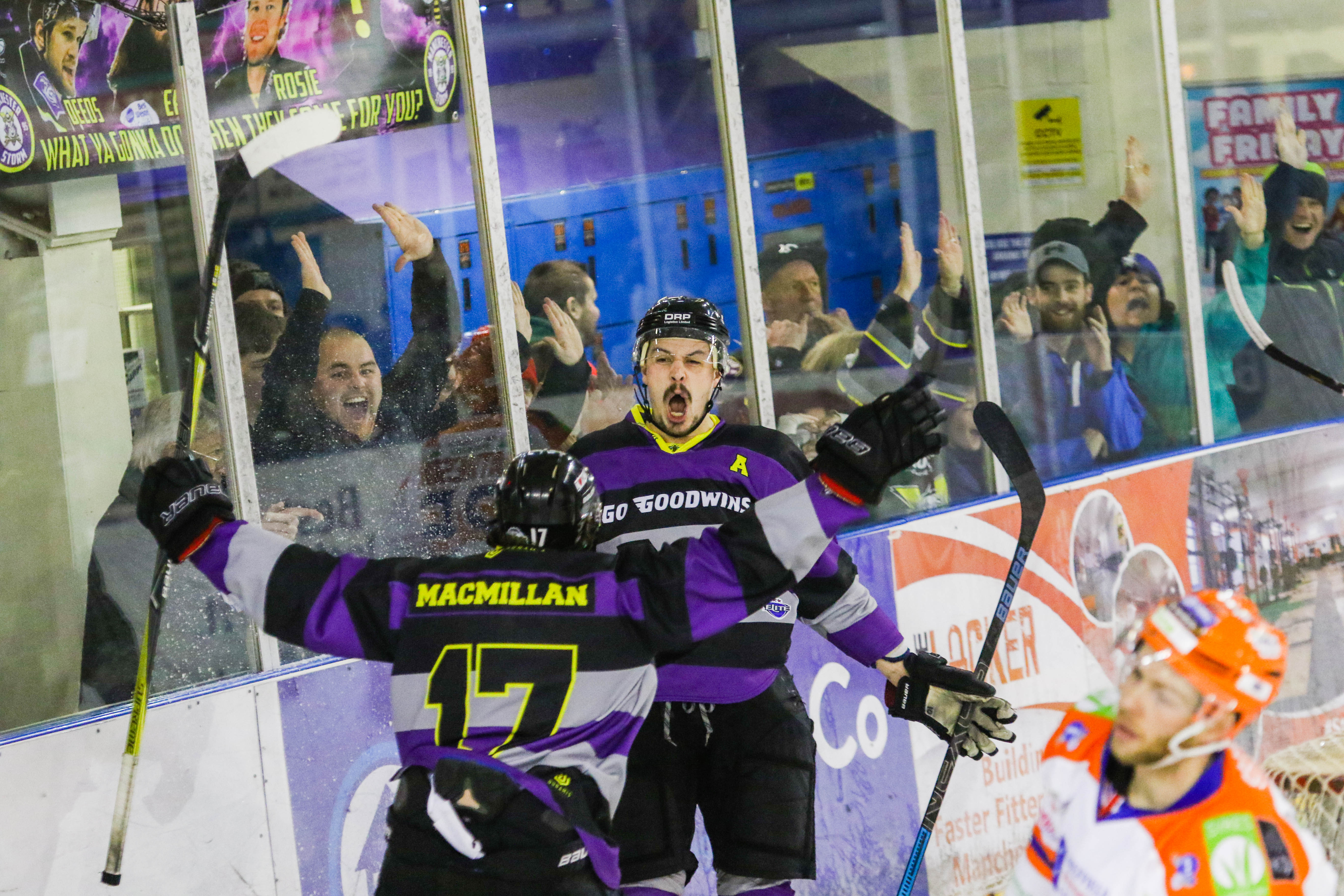 Netminders
Ben Bowns – Cardiff Devils
Jackson Whistle – Sheffield Steelers
Defence
Tim Billingsley – Nottingham Panthers
Dallas Ehrhardt – Manchester Storm
Mark Garside – Belfast Giants
Steve Lee – Nottingham Panthers
Evan Mosey- Cardiff Devils
Ben O'Connor – Sheffield Steelers
David Phillips – Sheffield Steelers
Mark Richardson – Cardiff Devils
Zach Sullivan – Glasgow Clan
Paul Swindlehurst – Belfast Giants
Forwards
Ollie Betteridge – Nottingham Panthers
Jordan Cownie – Dundee Stars
Ben Davies – Guildford Flames
Robert Dowd – Sheffield Steelers
Robert Farmer – Nottingham Panthers
Luke Ferrara – Coventry Blaze
Mike Hammond – Manchester Storm
Lewis Hook – Belfast Giants
Robert Lachowicz – Nottingham Panthers
Ben Lake – Coventry Blaze
Ciaran Long – Manchester Storm
Matthew Myers – Cardiff Devils
Brett Perlini – Nottingham Panthers
Jonathan Phillips – Sheffield Steelers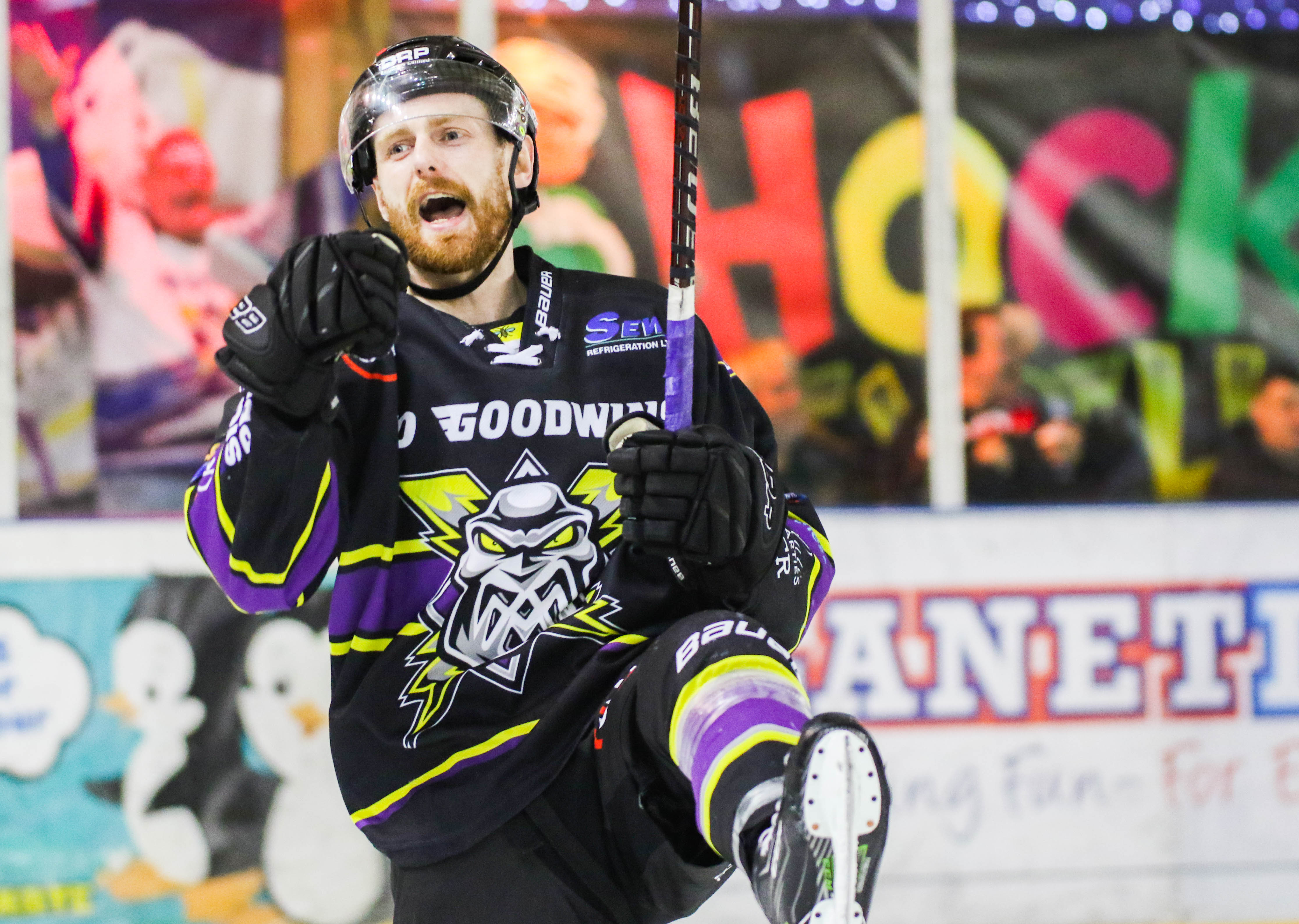 Are you a lover of Bingo or want to try something different? The OSC have just announced their next event, Storm Bingo – January 22nd, 7:00PM. Email events.stormosc@gmail.com for more information! Look out for other