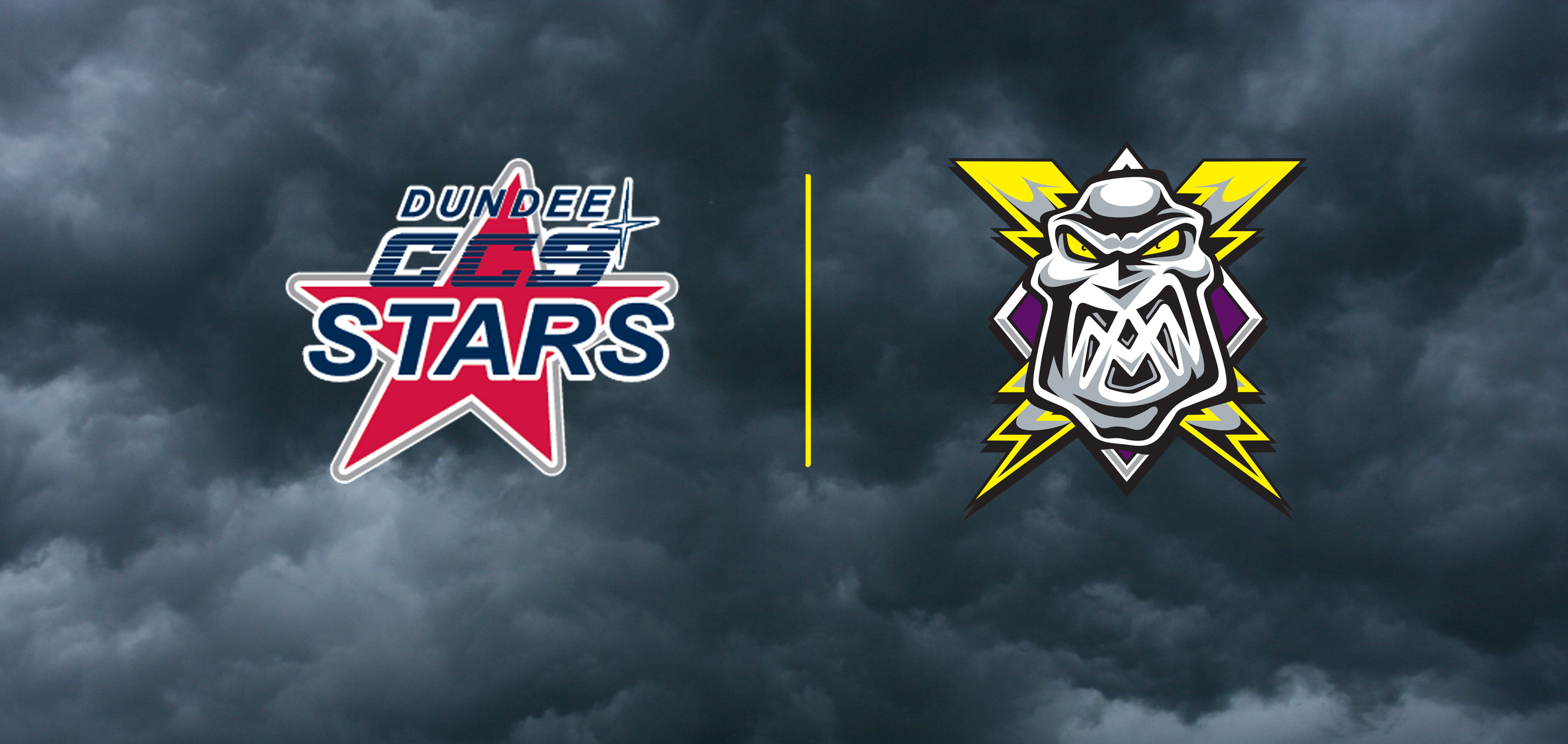 Dundee Stars 2 Manchester Storm 4
NEXT HOME GAME: The Go Goodwins Manchester Storm face the Dundee Stars at the Storm Shelter in Altrincham, this Saturday 6th February (6:30pm face-off) in Elite League action. Tickets can be purchased online via the club website, www.manchesterstorm.com, calling the Box Office on Tel: 0161-926-8782.
The Go Goodwin's Manchester Storm had to come from behind for the second game on the bounce this weekend, this time on the road to the Dundee Stars, in a thrilling 4-2 victory for the Storm.
The first period saw the home side go ahead early on, thanks to a well executed goal by Riley Wetmore, popping one past Zane Kalemba in the Storm net. Despite this, the Storm, who were slow to get going after their 6 hour road trip north, were able to play a fantastic period of hockey, apart from a few minor turn overs and defensive errors.
The second period saw Curtis Leinweber double the home sides lead to 2, just shy of 4 minutes into the period, after a defensive slip up. Storm continued to push hard for goal number 1, and were rewarded when Player-Coach Omar Pacha blasted a laser beam of a shot over the glove of Trevor Koenig in the Stars net to notch his 4th goal of the season. Cheered on by a small but vocal away following, the Storm grabbed their second goal less than 2 minutes later when Grant Toulmin tied things up for the Storm. Matt Paton, who is quickly becoming a firm fan favourite, gave Storm the lead for the first time in the game 2 minutes later, as another defensive error on the part of the Stars saw the Storm #9 slot home.
The Stars came out of the locker room flying in the 3rd, clearly motivated by the words of Head Coach Marc Lefebvre, but were just unable to find a way past the wall that was Zane Kalemba. Luke Salazar, who has been goal shy of late, scored a beauty just before the 10th minute, to double the Storm's lead. Despite a late altercation between Devin Didiomete and Justin Faryna, which saw Storm D man Davy Phillips step in to defend Didiomete, and subsequently saw the Storm player ejected from the game, the match was won for the Storm.
Final Score: Dundee Stars 2-4 Manchester Storm